A mirador overlooking Cofete Valley will be built in Barranco de Los Canarios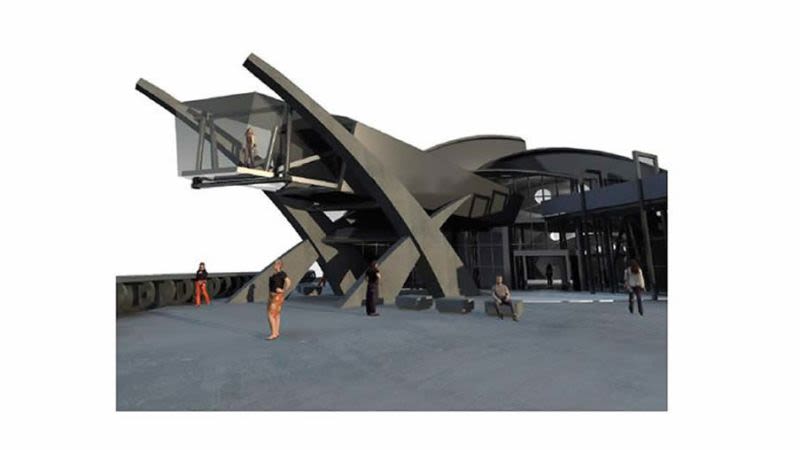 The Cabildo de Fuerteventura and Gobierno de Canarias have announced a plan to build a Mirador overlooking Cofete Beach in Barranco de los Canarios (municipality of Pajara).
The Mirador del Barranco de Los Canarios project is inspired by a conch and is designed by the canario artist Pepe Dámaso.
The project of the viewpoint of the Barranco de Los Canarios will imitate the shape of a conch shell. The area offers spectacular views of the Sotavento and Barlovento coasts, and the interior space of the viewpoint will be dedicated mainly to cultural purposes, like temporary exhibits. The project includes also the construction of the lookout, the terraces and surrounding exterior areas, as well as parking for vehicles, plus other restoration works needed in the area.
The project has already obtained the environmental authorizations needed and will pass to the phase of contracting, in order to start the works.
The conch shell of Damaso
During a visit to the area, the Canarian artist Pepe Dámaso found a conch shell in the Barranco de Los Canarios, which gave him the necessary inspiration to create the project for this viewpoint.
The project needed to involve also the owners of the land, since they had to give the Cabildo the approval to use of the space in which the viewpoint will be located and also to permit the use of the access road.
The estimated budget for the execution of this project is set at around 2.5 million euros, already foreseen by the Government of the Canary Islands and the Cabildo de Fuerteventura in their 2015 budgets.
The viewpoint will be oriented in such a way as to allow visitors to enjoy the spectacular views of the Cofete Valley, also allowing to explore the entire coast of Barlovento, from the beach and the Islet of Cofete, up to the northwest of Fuerteventura, in El Cotillo.