6 Best Airbnb Rentals in Madrid - SPAIN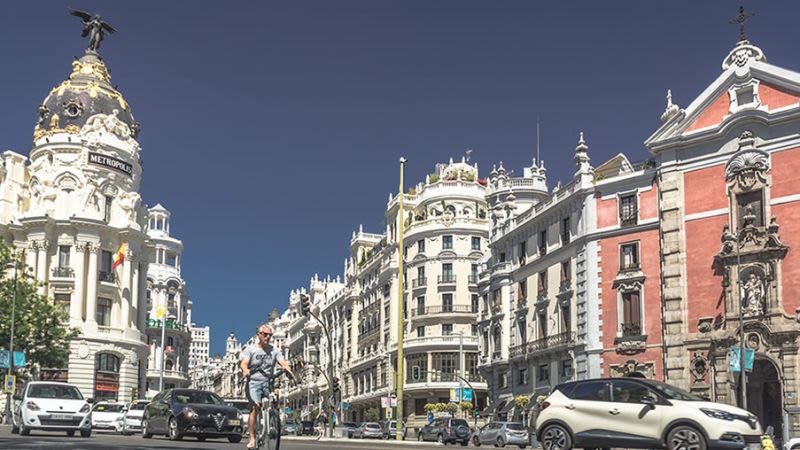 Madrid is a popular city for a layover for many people who visit the Canary Islands and don't have a direct flight from their home country. If you find yourself wondering which city you should choose for a layover on your way to Tenerife, Lanzarote or another island in the archipelago, then Madrid is a good choice even for just a day or two.
We already made a list of the best Airbnbs in Tenerife, Lanzarote, Fuerteventura, Gran Canaria, La Gomera and La Palma, so if you're looking for a nice apartment to spend a few days in the heart of Madrid, then Airbnb is a great choice.
The big cities in Spain like Madrid and Barcelona are fighting short term rentals and authorities are trying to enforce new laws that limit holiday rentals, but even so you will find plenty of nice apartments as a great alternative to hotels.
GET YOUR €41 AIRBNB COUPON CODE NOW!
1. Colorful 2 bedroom flat near Plaza Mayor, 4 guests - 89€/night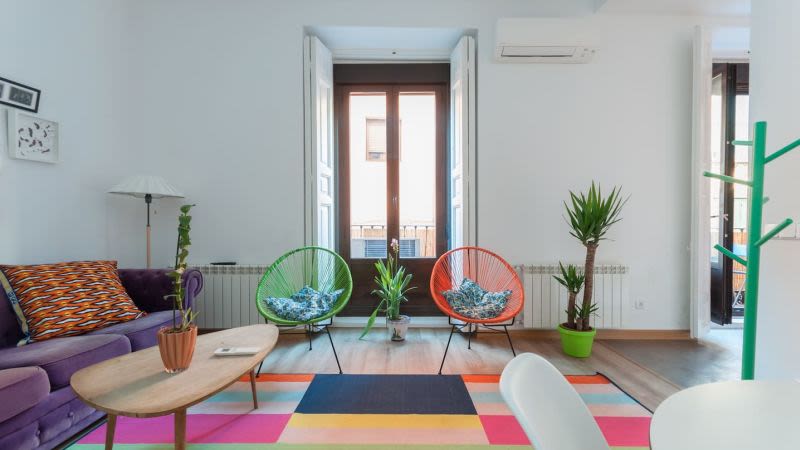 This place is very spacious, with high ceilings and a modern and colorful furniture.
The apartment in close to all the best places to visit in Madrid: Plaza Mayor, Puerta del Sol and Mercado San Miguel.
2. Madrid in a nutshell, 3 guests - 72€/night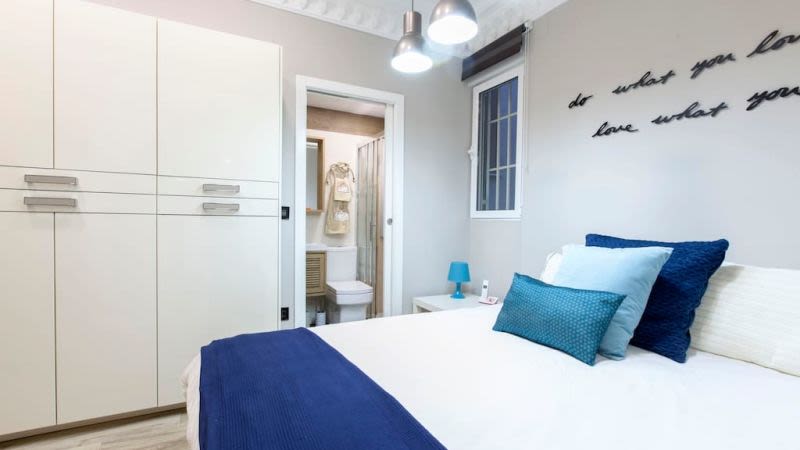 This is a small but comfortable apartment, just 1 minute away from Plaza de Espana.
It is ideal for couples and if it's just the 2 of you, it seems the price drops to just 55€/night, which is a great price for such a central location.
3. Newly renovated apartment, 4 guests - 65€/night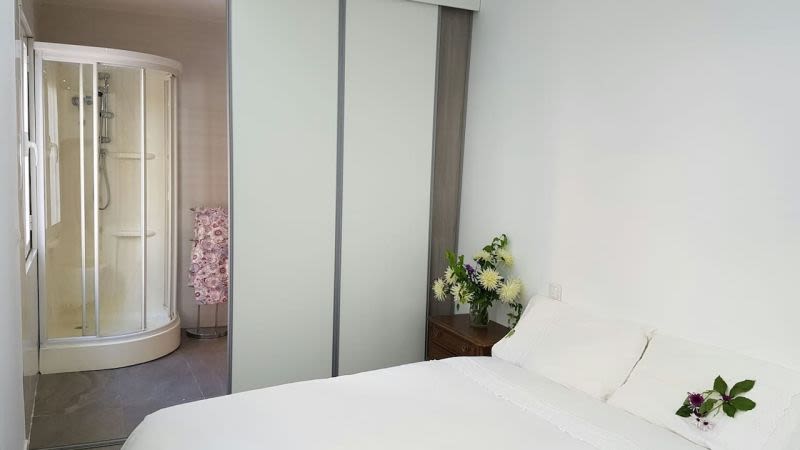 This place is located close to the Santiago Bernabeu stadium, so it is good for football fans who maybe want to go and visit this famous stadium in Madrid. It is close to the Metro station Cuatro Caminos, so it easy to move around town. Plus, at this price it is practically unbeatable and a great option for a short stay in Madrid.
4. Fantastic flat in the heart of Madrid, Plaza Mayor, 4 guests - 98€/night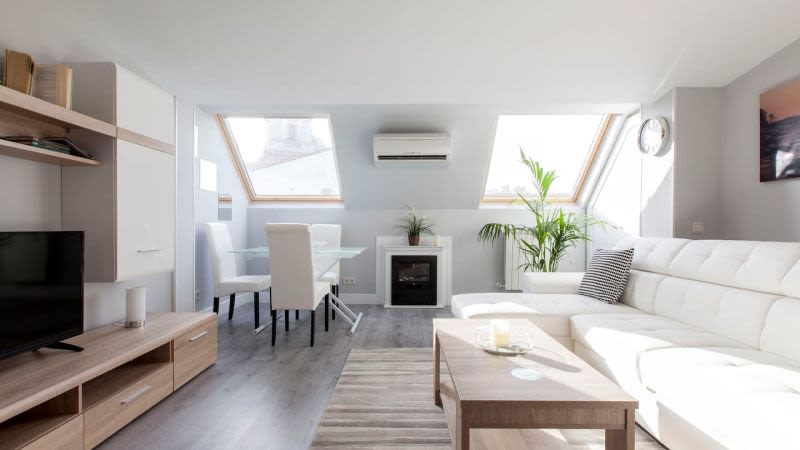 Location, location, location. This place is super close to Sol and Plaza Mayor, so you will be right in the heart of the action, making the most of you time in Madrid. It has one bedroom and a sofa in the open space area, so it maybe ideal for couples and families traveling with kids.
5. Apartment with great design and views, 6 guests - 132€/night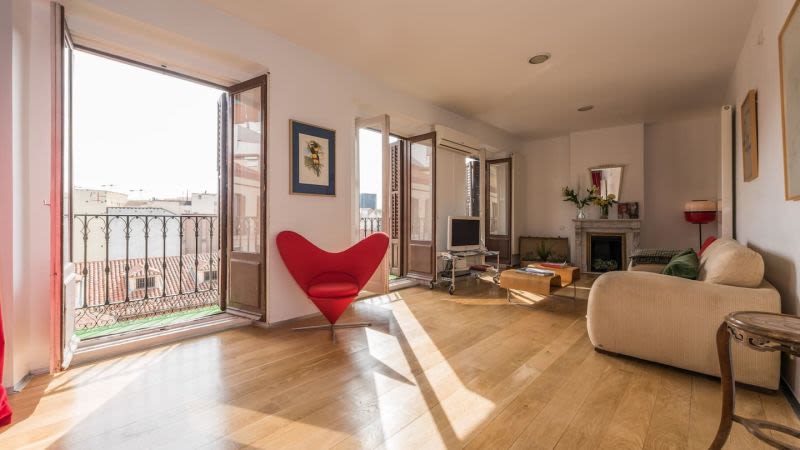 This wonderful apartment is recently renovated and has 4 balconies, overlooking the city center of Madrid. It is within walking distance from Puerta del Sol, so you will be able to explore without using public transportation. This place has over 200 great reviews on Airbnb, so travelers are pleased with the location and the amenities, plus the convenient location.
6. Cozy apartment in the center, 4 guests - 49€/night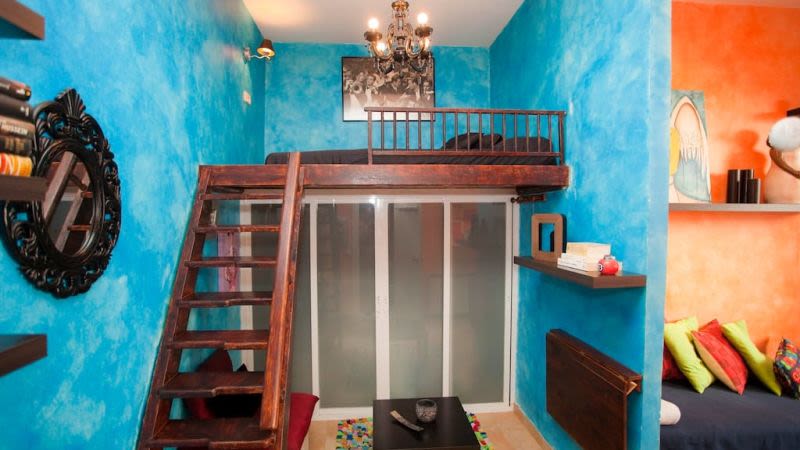 This colorful and cozy apartment is close to Plaza de Espana and Templo de Debod, so you are not far from the pedestrian center. You will have a bed and a extendable sofa, so there is room to sleep for 4 people at just under 50 euro per night. A total bargain for a capital city in Europe!