Alto de Guamaso - Easy Hike In Tenerife With Magnificent Views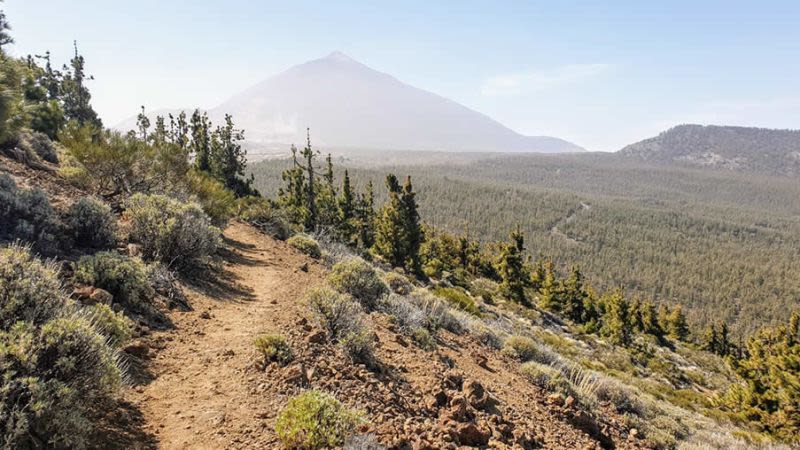 Alto de Guamaso is one of the easiest hikes in Tenerife and it's also short, so it won't take you long to complete it.
The Alto de Guamaso hike provides magnificent views over the Orotava Valley, where sometimes you can see the famous sea of clouds which covers the area. From the trail, you will also get beautiful views of Mount Teide, the symbol of Tenerife and Spain's highest mountain peak.
How to get to the starting point of Alto de Guamaso trail
By car
The hike starts from inside Teide National Park, where we recommend that you drive on your own with a rental car.
Alto de Guamaso is a circular hike that can be started at El Portillo, where you can park the car in the restaurant's car park. From that point, the entire hike is around 3,5 km and will take you maybe 1 - 1,5 hours.
By bus
Across from the restaurant, there is also a bus stop, so you can also come here using public bus lines 342 and 348.
The short version of Alto de Guamaso Circular Hike
We chose to do the shorter version of this hike, so we continued to drive on TF-24 Carretera de la Esperanza for another 650 m until we reached a car park on the left side of the road (it is marked on Google Maps as El Alto de Guamaso). We parked there and started the hike from that point. A small part of the trail is also adapted for wheelchairs and mobility scooters, so everyone can enjoy the beautiful view towards El Teide.
Distance: 2.4 km
Elevation gain: 72 m
Moving time: 36 minutes
Total time: 41 minutes