10 Best Airbnbs in the Canary Islands, Spain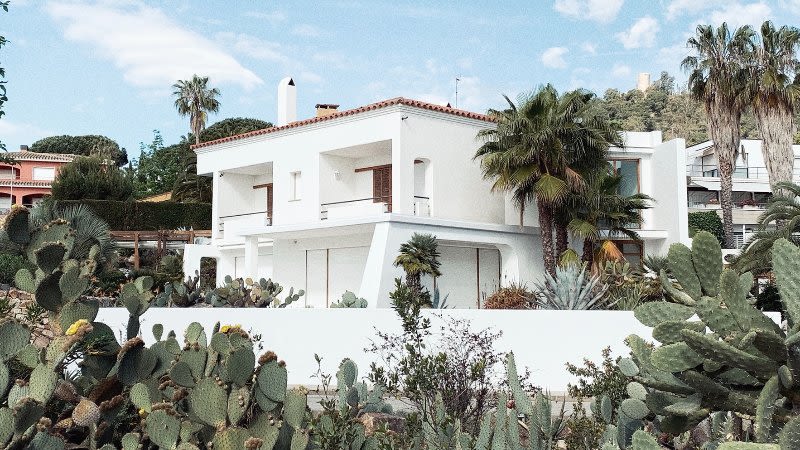 If you're looking for an amazing place to stay in the Canary Islands during your holidays, you should know that Airbnb has some great villas and apartments available for rent, some of them with breathtaking views, others right on the oceanfront, while others are charming and unique due to their remote location or one of a kind amenities.
The Canary Islands are a beautiful destination to visit if you're looking to celebrate your honeymoon or anniversary somewhere close to Europe, where you can also enjoy warm winter weather and beautiful beaches.
Best Airbnb rentals in the Canary Islands, Spain
So if you're on the lookout for some of the best places to stay in the Canaries, no matter the island, we will present you with a list of some of the top holiday houses, villas, penthouses and apartments in the archipelago.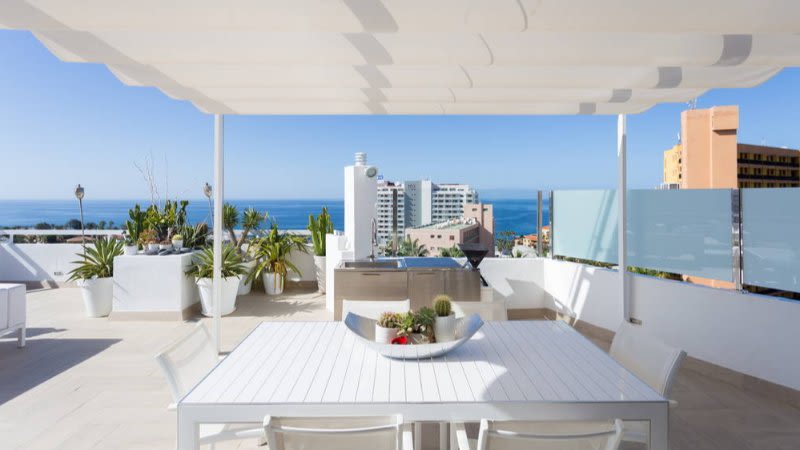 This holiday apartment is situated in Playa las Americas and it's located very close to the ocean, at just 150 m, so only a few minutes' walk. The best feature is the terrace, with nice furniture and spectacular views of the ocean.
This apartment has been designed, renovated and furnished by a famous Italian architect and it's one of the best holiday apartments in Tenerife South for 2 people.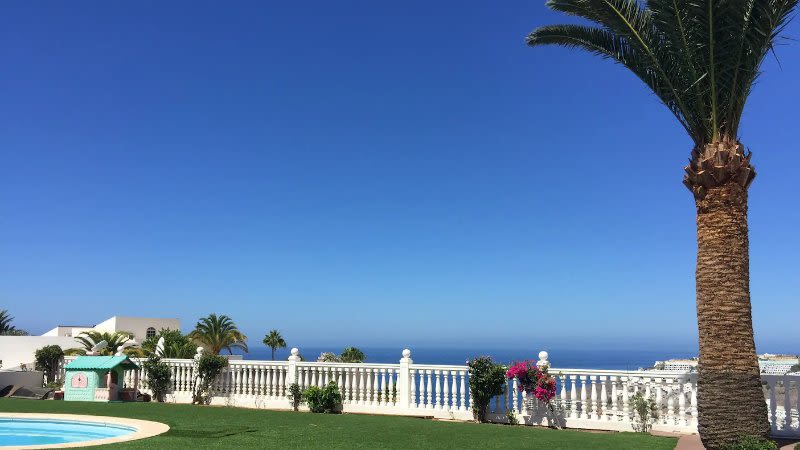 The incredible ocean views from the terrace will make you totally fall in love with this property! The villa is situated in the south of Gran Canaria in Puerto Rico. Its main features are the incredible views and the pool, which make it a favorite for family holidays.
Check price & availability on Airbnb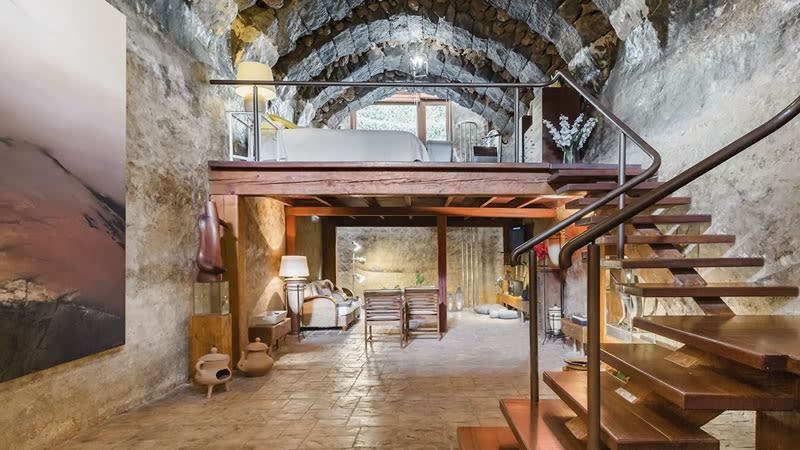 Sleep in a bed under a canopy of lava rock!
Once an agricultural water source, this property is set on a 4,500-square-meter plot.
This is a unique place to stay in Lanzarote, located in Los Valles, a small village set between Teguise and Haria. It is an ideal place for couples and romantic holidays, away from the noisy resorts, but still close enough to the coastline.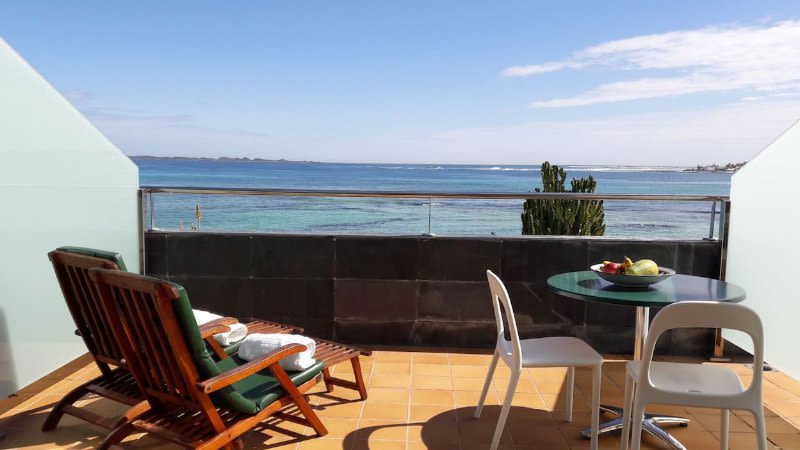 This apartment is situated on Paseo Maritimo in Corralejo and it's suitable for 2 to 4 people, in a complex with a pool. The balcony has amazing views of the ocean and you can just imagine spending your evenings and afternoons there with a cocktail in hand, just admiring the view.
SEE ALSO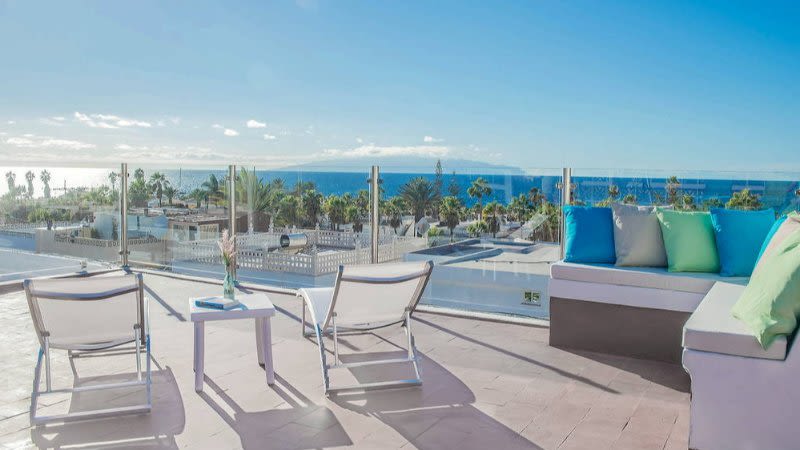 This amazing property is situated very close to the ocean in the urbanization Palm-Mar, which is in proximity to Los Cristianos and Playa las Americas.
The main floor of the house, where the exterior jacuzzi with ocean views is located, is ideal to enjoy all the moments of the day and it's equipped with sofas, sun loungers, awnings, table and chairs, plus a portable barbecue area.
With 3 bedrooms and 2 baths, this villa is the perfect place for family holidays in the south of Tenerife.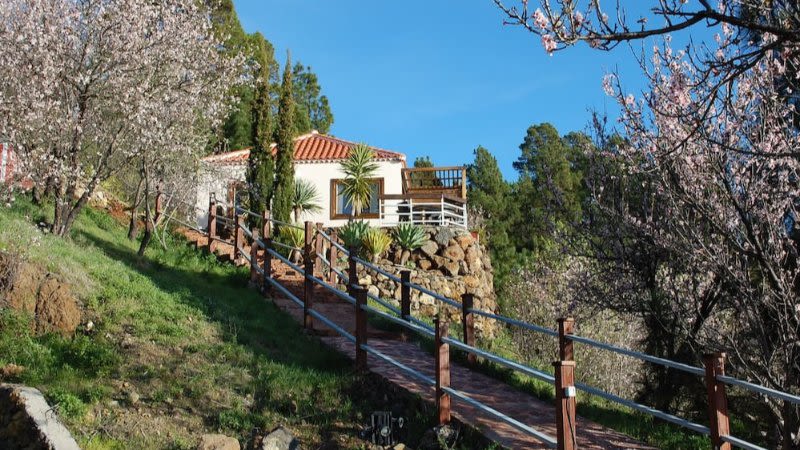 This villa has a truly unique location, situated in the Natural Reserve of Puntagorda, at a point where you can sleep with the sun and clouds below you.
During the night you will have an unobstructed view of the amazing sky in La Palma, one of the best places in the world for stargazing. You can spend your days lounging on the balcony, enjoying a glass of wine, and taking in the views of this lush island.
SEE ALSO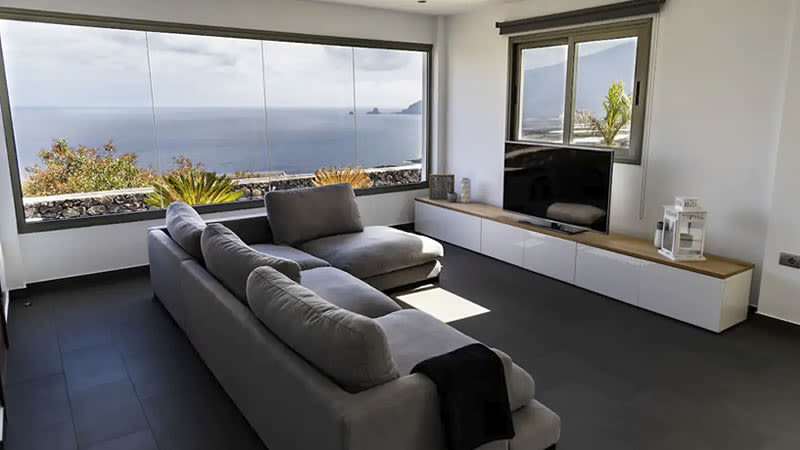 This house is really spectacular, with breathtaking views of the Salmor Rocks and the Atlantic ocean. The large windows and the terrace give you all the reasons you need to stay out all day long and admire the sky and the ocean.
This small villa is ideal for family holidays as it has 2 bedrooms, but given its location and romantic views, couples might enjoy this place as well, especially for anniversaries or special occasions like honeymoons.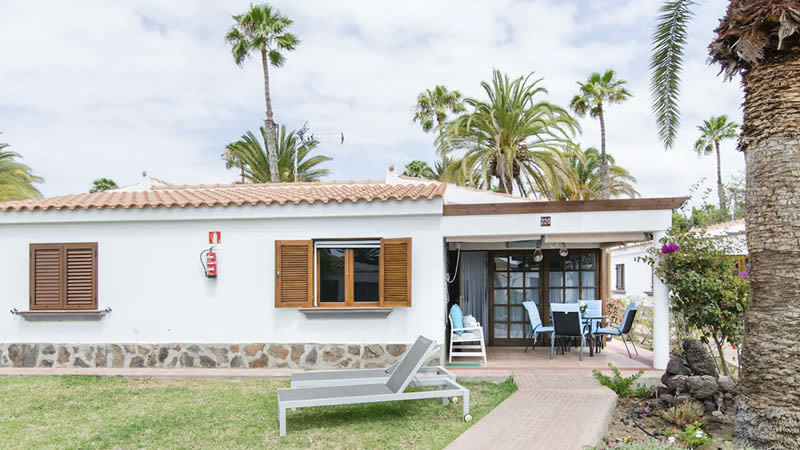 Sip complimentary wine while lounging on a big sectional sofa in a property where blue and white accents harmonize cleverly, creating the perfect place for a seaside holiday. After a stroll in the communal gardens and dip in the pool, dine on the shaded private terrace.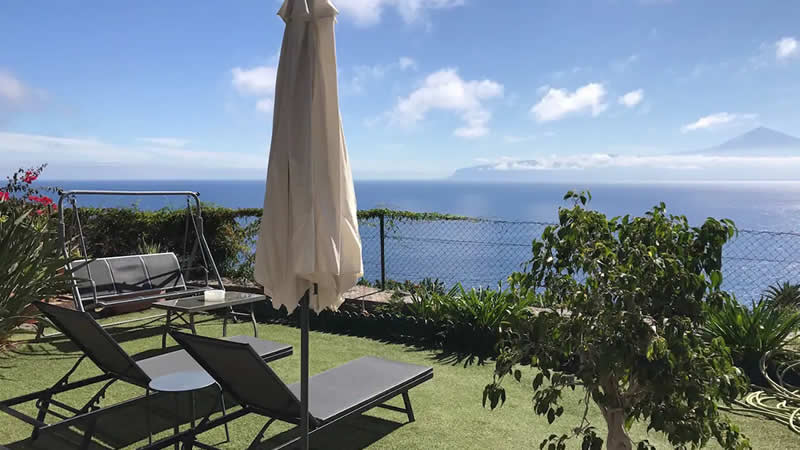 This house has 2 bedrooms, and it can accommodate 4 people.
The place has amazing views, it's actually situated in a stunningly beautiful location, overlooking the ocean. Most of your time at this house will certainly be spent on the terrace, enjoying the incredible views.
Plus, this rental home in La Gomera is surrounded by avocado, mango trees and bananas.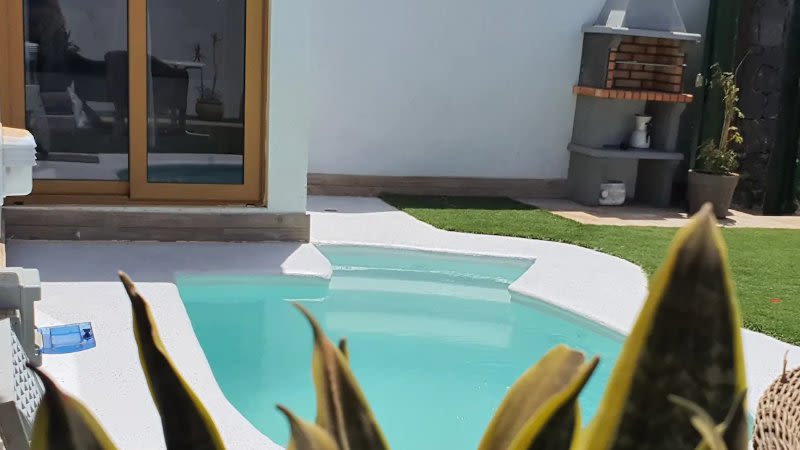 This Playa Blanca holiday home is a one-bedroom villa with a garden, sand pool, BBQ and solarium with an outdoor table.
This Lanzarote villa is ideal for romantic holidays, honeymoons, or anniversaries, so we highly recommend it for a couple's holidays on this beautiful Canary Island.
SEE ALSO