10 Best Airbnb Rentals in Gran Canaria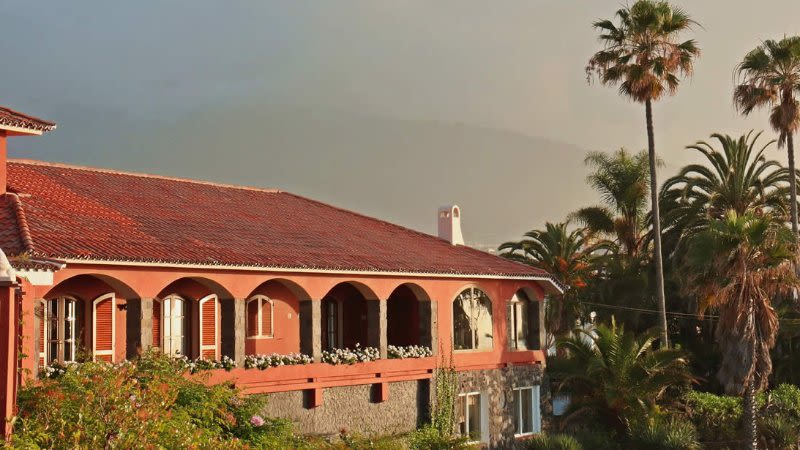 If you are looking for accommodation in Gran Canaria for your upcoming holiday, then maybe you should continue reading this article where we've gathered 10 beautiful home rentals that you will love!
In Gran Canaria, you can find stunning beachfront apartments, entire charming houses with typical Canarian design, or even accommodation in a cave, so there's something for every taste and desire.
GET YOUR €41 AIRBNB COUPON CODE NOW!
Take a look at our list and maybe you will find your next holiday rental in Gran Canaria!
We usually prefer private rentals to hotels, since we have to do some remote work while we're away, and an apartment or house gives us more space than a normal hotel room.
1. Unique cave house - Artenara (Acusa Seca)
4 guests · 1 bedroom · 3 beds · 1 bath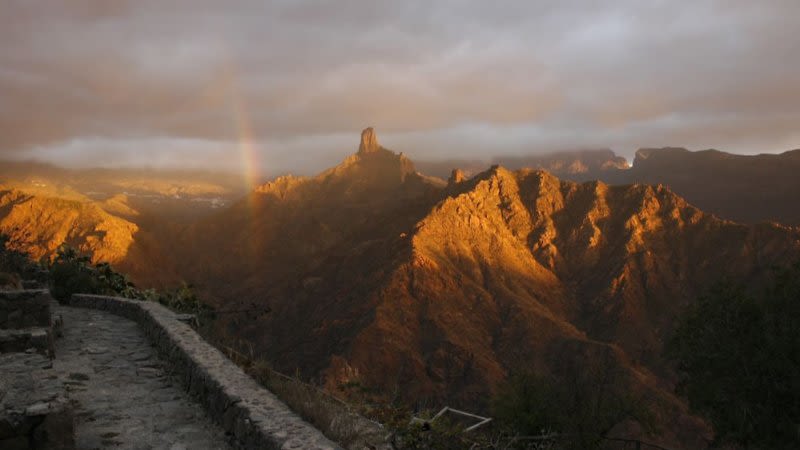 We've chosen to post a photo of the views and not of the actual house because it's all about the views when it comes to this place. Here you get another type of view and feel compared to what you would normally expect from a house situated on an island - no sea views here, just mountains and peace and quiet, with not many neighbors around.
It has a big outside with a barbecue and a porch where you can sit and enjoy the views.
2. Incredible ocean views - Faro de Sardina
5 guests · 2 bedrooms · 3 beds · 3 baths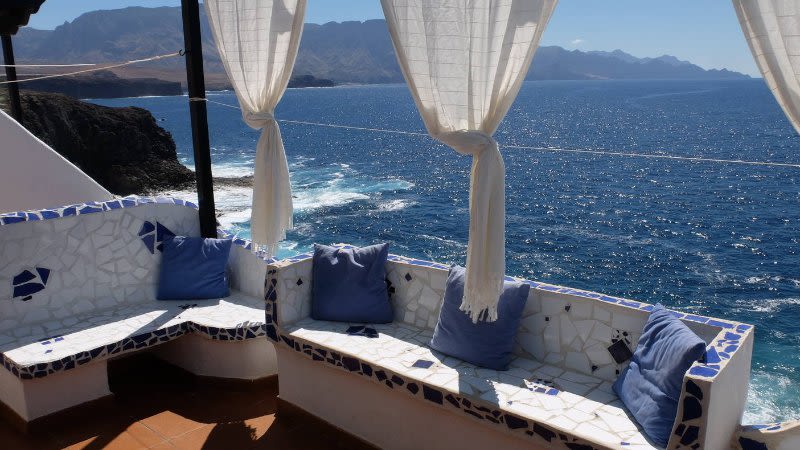 From this house, you will have the most amazing view of Gran Canaria's sister island: Tenerife. How cool is that?
You will be able to relax and rest on the terrace overlooking the ocean, taking in the incredible views of the Atlantic Ocean.
3. Luxury Bungalow - Maspalomas
4 guests · 2 bedrooms · 3 beds · 2 baths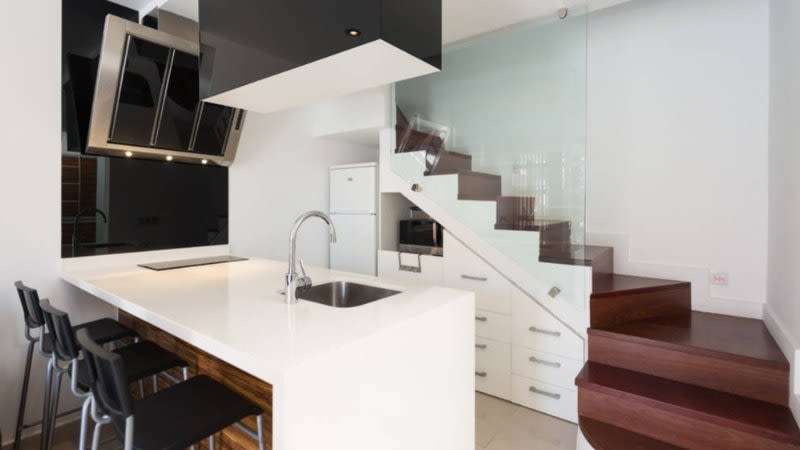 This luxury property is situated in heart of the action, about 5 minutes away from the Dunes of Maspalomas and the lighthouse.
The apartment has modern furniture and design and if you want to eat some meals inside, there is a market nearby, only 5 minutes walk.
4. Villa with unbeatable views - Puerto Rico
7 guests · 3 bedrooms · 5 beds · 2.5 baths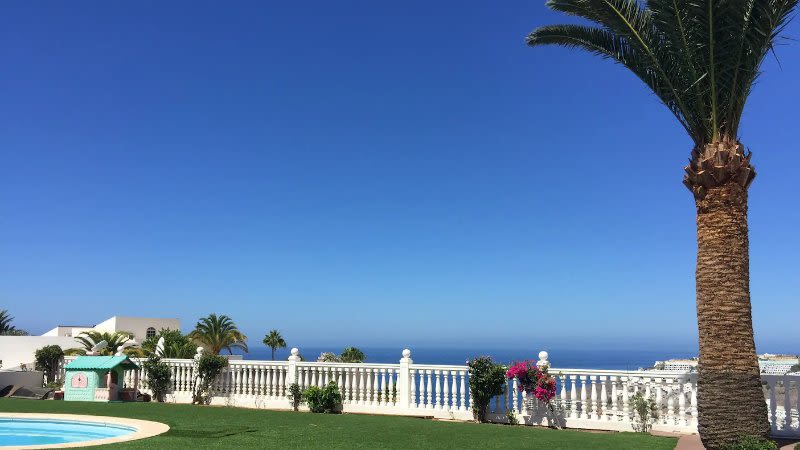 With views like that from the terrace, you will totally fall in love with this property!
It's situated in the south of Gran Canaria in Puerto Rico. The incredible views and the pool make this villa popular among tourists in Gran Canaria. The villa has the best of both worlds - a perfect place to chill out and relax and still within reach of many amenities.
5. Studio 5 minutes to the beach - Bahia Feliz
2 guests · Studio · 2 beds · 1 bath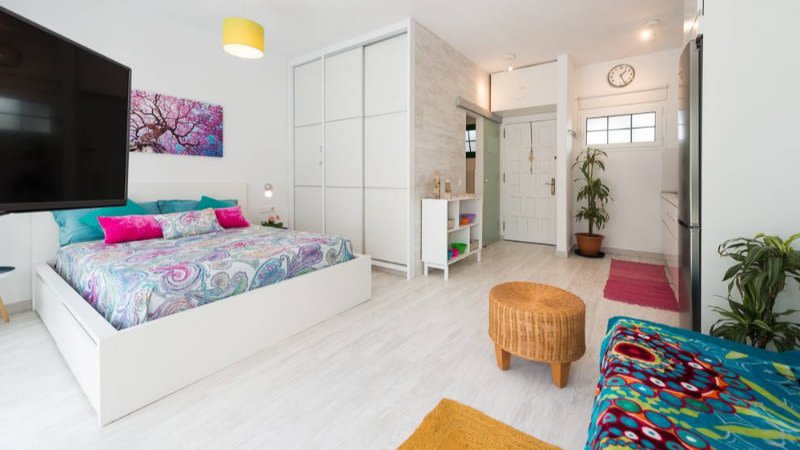 This studio apartment is situated in Bahia Felix, 300 m from the beach, and has a private terrace, where you can enjoy breakfast in the morning.
This apartment is situated in a quiet area of Gran Canaria, but you can easily get to the Maspalomas Dunes by car.
6. Ocean view apartment, Puerto Rico
4 guests · 1 bedroom · 2 beds · 1 bath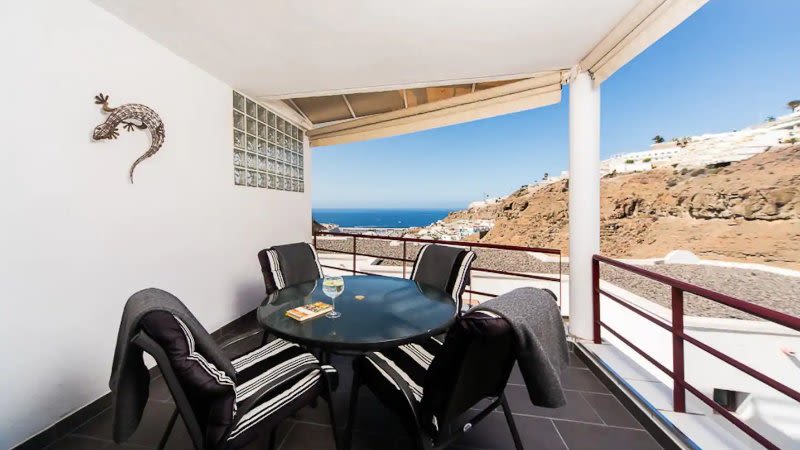 In this Puerto Rico apartment, you will spend most of your time outdoors on the terrace, admiring the gorgeous views.
There's also WIFI available, a fully furnished kitchen and a modern bedroom for 2 people.
7. Fabulous villa with private pool, Montaña de la Data Alta
4 guests · 3 bedrooms · 3 beds · 2 baths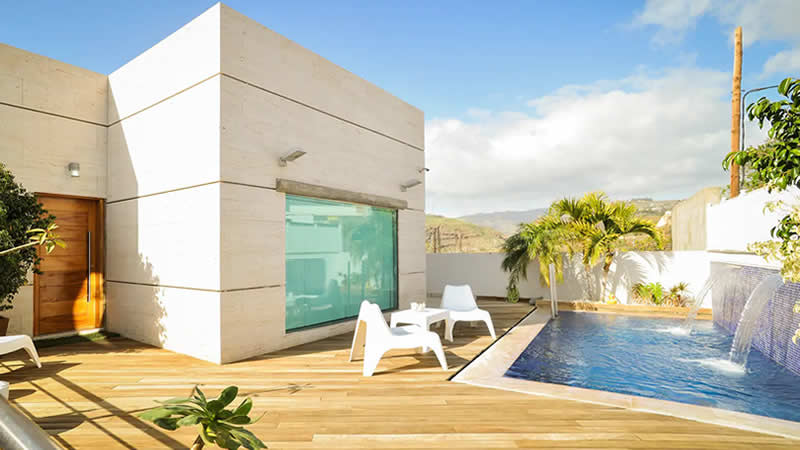 This is a luxury villa, with amazing amenities, a stunning pool and a beautiful terrace.
Everything about this house is well thought for relaxation and having a good time.
A cleaning and a change of towels included in the price.
8. Spacious relax villa, Maspalomas
6 guests · 3 bedrooms · 6 beds · 2 baths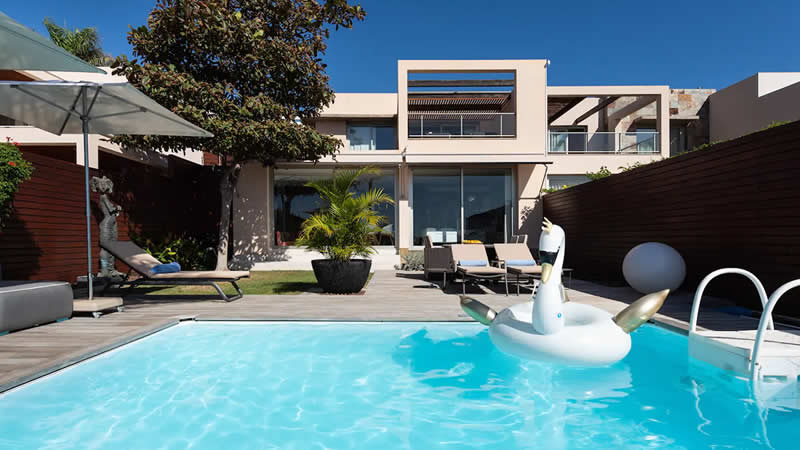 If you want to be in the south, in a very private and amazing villa, then this might be the place for you.
The house is located only 10 minutes away from Playa del Ingles, but you can always spend the day at the private pool, which can also be heated.
9. Beachfront Apartment, Las Palmas
3 guests · Studio · 2 beds · 1 bath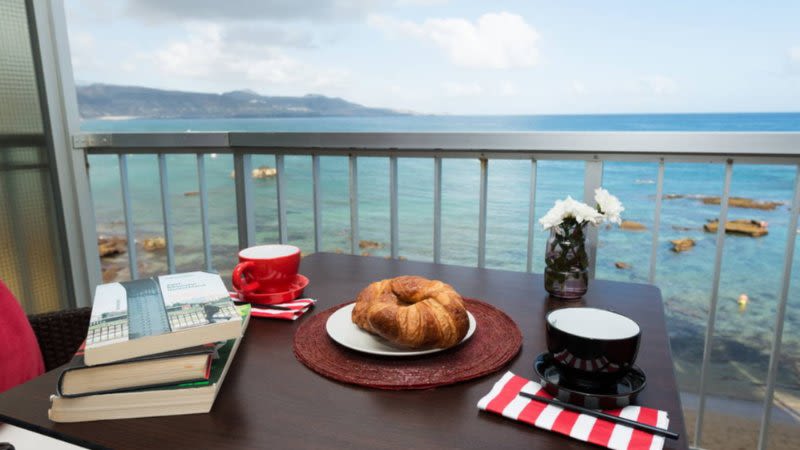 You just can't get any closer to the ocean than this in Las Canteras! And at this price point, the apartment is very popular among visitors looking to rent in Gran Canaria.
The interior design is modern and minimalistic, but you will have everything you need for a comfortable holiday on this beautiful island.
10. Seafront Beach House, Agaete
3 guests · 1 bedroom · 4 beds · 1 bath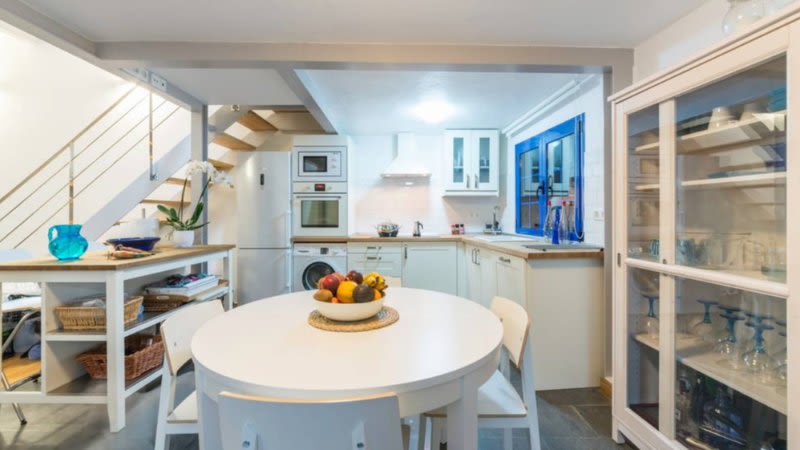 This house is at the top of the 100€ per day budget, but it is beautifully decorated, it has a nice terrace with a stunning view and it's a perfect spot to enjoy a well-deserved vacation.
The beach house is situated in the north area of Gran Canaria, in a village called Agaete. It was totally renovated in 2014.