Best Airbnbs in El Hierro, Canary Islands - Top villas & apartments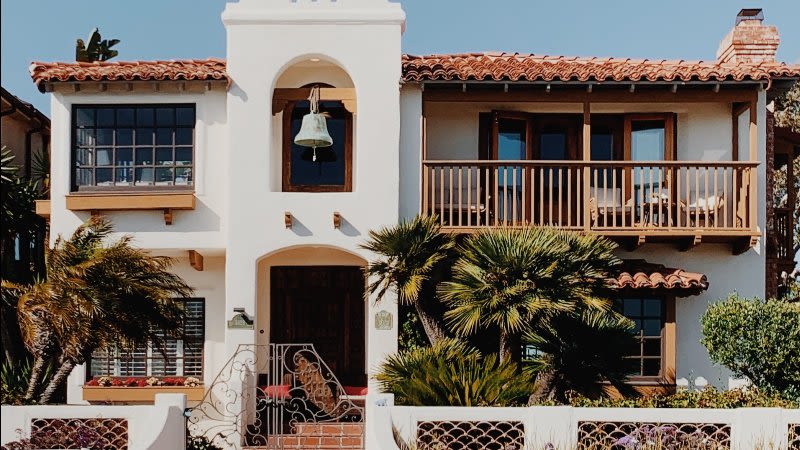 If you are planning a trip to El Hierro, the second smallest of the Canary Islands, then one of the first things you may be trying to establish is where to stay. Although the island is rather small when you compare it to the much larger Tenerife or Gran Canaria, if you're coming to El Hierro you'll see that the island has many different areas where you could stay, including some remote houses, boasting great views of the Atlantic Ocean.
Best Airbnb villas and apartments in El Hierro
Airbnb is our favorite website when looking for the best private rentals because we can find really cool apartments or houses with character, so that we can fully experience the local atmosphere.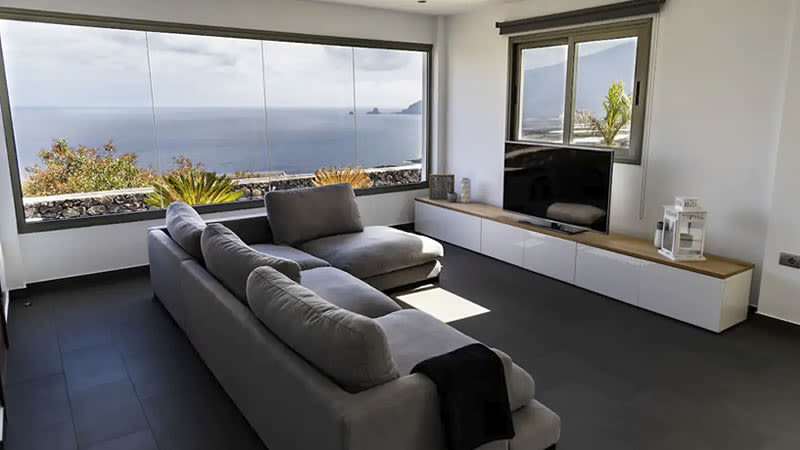 This house is really spectacular, with breathtaking views of the Salmor Rocks and the Atlantic ocean. The large windows and the terrace give you all the reasons you need to stay out all day long and admire the sky and the ocean.
This small villa is ideal for family holidays as it has 2 bedrooms, but given its location and romantic views, couples might enjoy this place as well, especially for anniversaries or special occasions like honeymoons.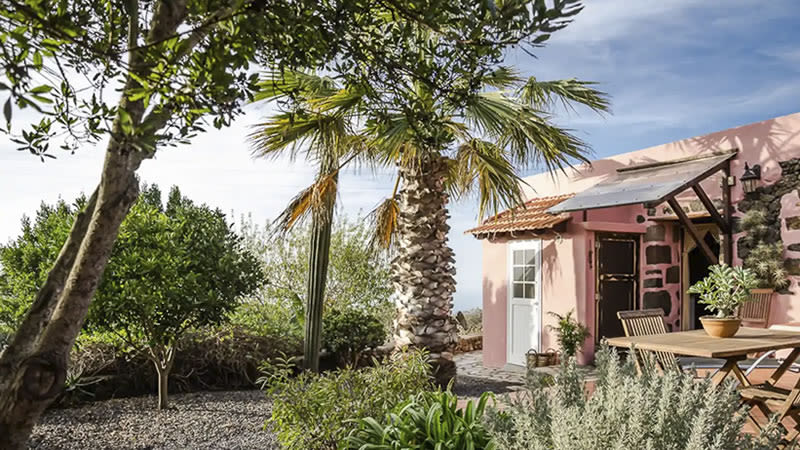 The house is simple and cozy, with just three rooms: a bedroom, a bathroom, and a kitchen/living room. This Airbnb cottage has a wood stove that in winter warms all rooms of the house perfectly, including the bathroom. You will find dry wood and everything you need to light the fire.
The house is part of a small estate. There are gardens and orchards of fruit trees and vegetables. You will be in the wild, away from any towns, roads and all types of noises.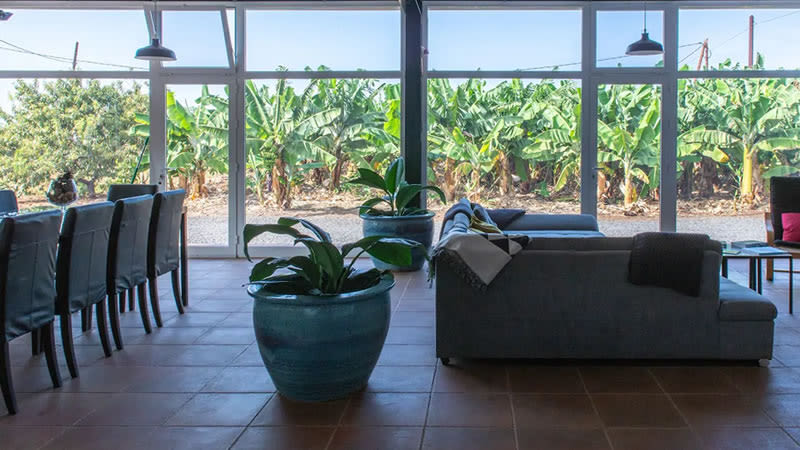 This charming house is located in the middle of an organic farm, where the owners live and work as well.
The farm has about 7400 m2 and you can always use the fresh fruit and vegetables that are in season when you visit.
The house is located between the sea and the mountains and it perfect for family holidays in El Hierro, as it has 6 bedrooms and 2.5 baths, plus lots of outdoor space to enjoy the great climate of the Canary Islands.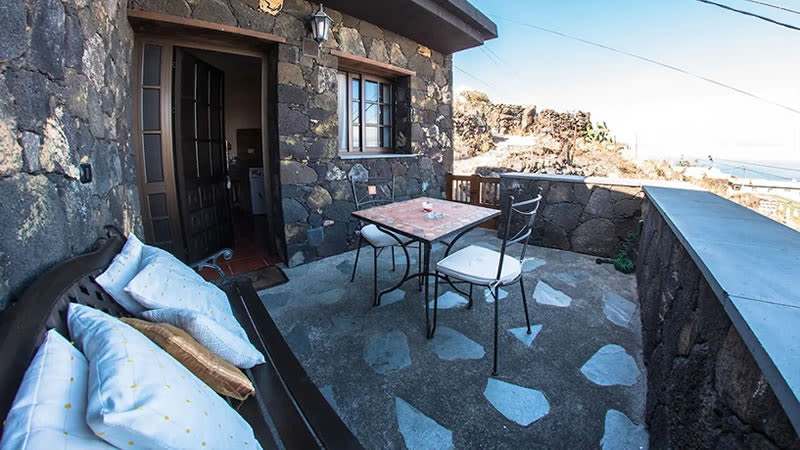 This lovely cottage is completely renovated, situated close to all the services like banks, bars, restaurants, post office, shops.
If you rent a car while in El Hierro, in just 10 minutes you can get to places like the natural pools of La Maceta, El Charco Azul, Hotel Punta Grande or the Ecomuseum of Guinea where the El Hierro Giant Lizard is located.
The house has a small terrace overlooking the sea.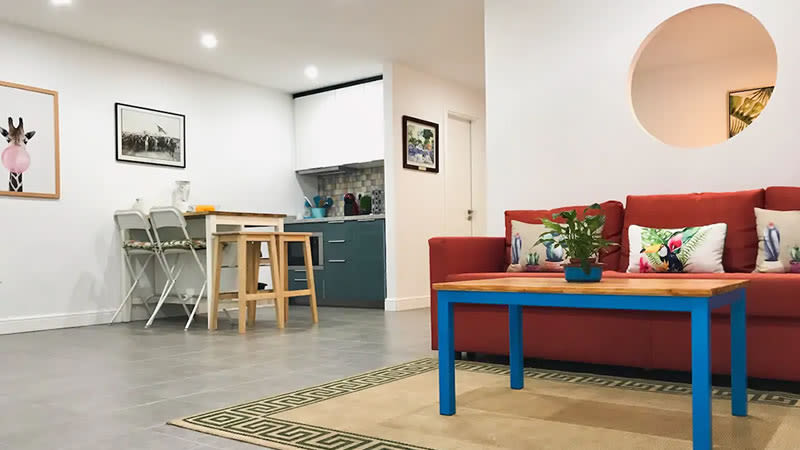 This studio in El Tamaduste is recently renovated and its location is great for beach lovers, as you're only a few minutes away from the nearest beach. The area is quiet, so you can really relax and rest.
The studio has wifi, smart tv, air conditioning, a private entrance & a garage spot.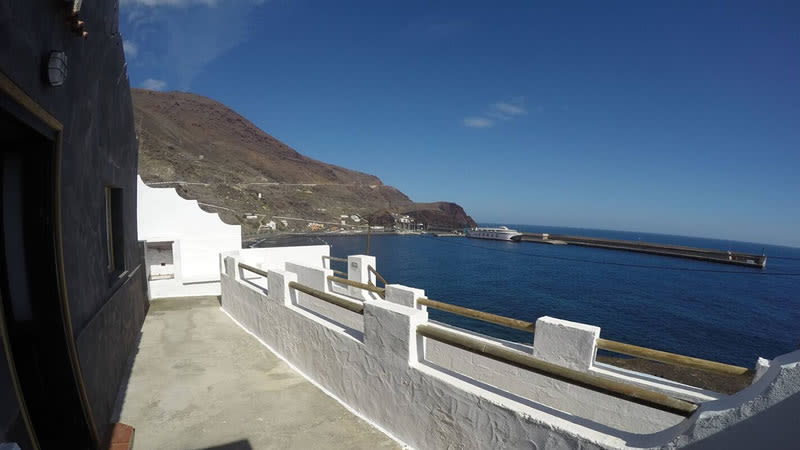 This cool house is located in a magical setting between lava flows and the sea. It is close to the Port of La Estaca and less than 15 minutes from the island's capital, La Villa de Valverde and the airport.
The main noise that you will hear when staying in this house will be the sound of the ocean. How cool is that?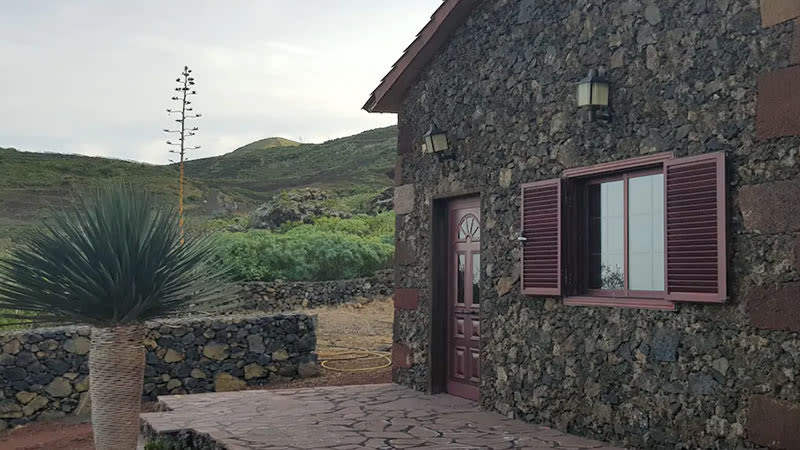 This charming house is located on a farm, ideal for a romantic couples holiday in El Hierro when you want to be away from big cities.
This house is overlooking La Gomera, Tenerife and La Palma and it is located only 5 minutes away from Valverde and 10 minutes from Frontera.
From this house, you can do some sightseeing around the island or you can just take long walks in the area, exploring El Hierro on foot.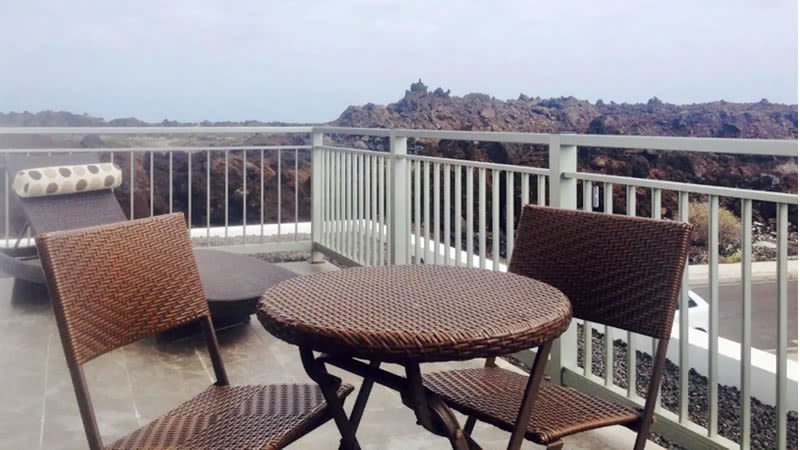 This apartment is situated in El Tamaduste in a quiet area of El Hierro, only a 5-minute walk from the beach. It is a great spot to unwind, rest and disconnect from the busy world. The apartment has two bedrooms, Wi-Fi, smart tv, blender, bread toaster.
It is situated just 5 minutes from the airport, 10 minutes from the port & 15 minutes from the capital.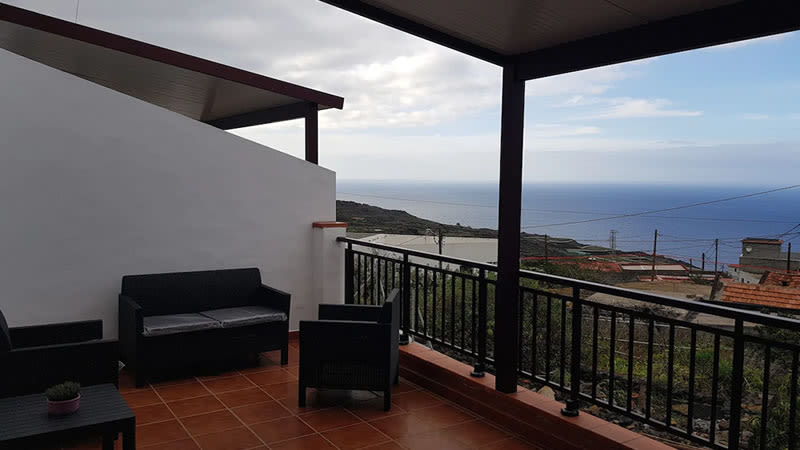 This place is located in a residential area, 2 km from the center of Frontera, and 1.5 km from the sea (Charco Azul).
The apartment is bright, with independent access through a private staircase and you have a private terrace, with ample views. It has a double room, bathroom, living/dining room and private terrace of 30 m2 overlooking the village of Los Llanillos, sea and mountain.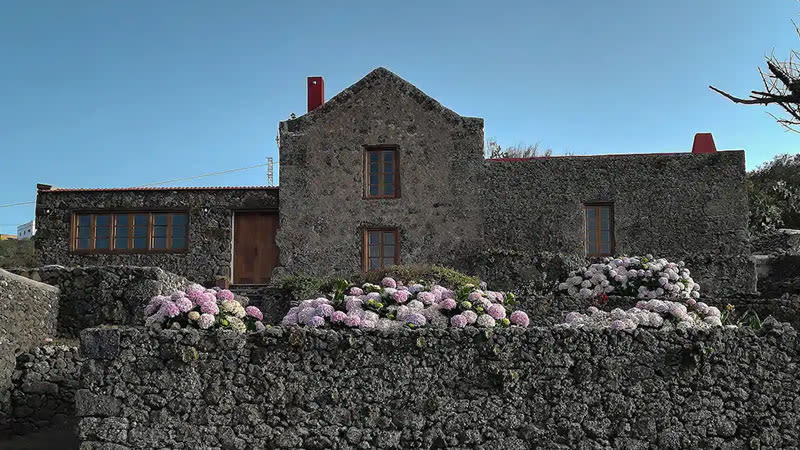 Two hundred-year-old houses, recently restored. It maintains its original structure, as well as those ethnographic elements that formed a traditional Herrenian house.
This unique house in El Hierro has 2 bedrooms,1 bathroom and a charming balcony with an ocean view, so it would be ideal for couples or families.
We are happy to welcome and assist you during your stay on the island.
SEE ALSO