Best churros in Tenerife - Where to find them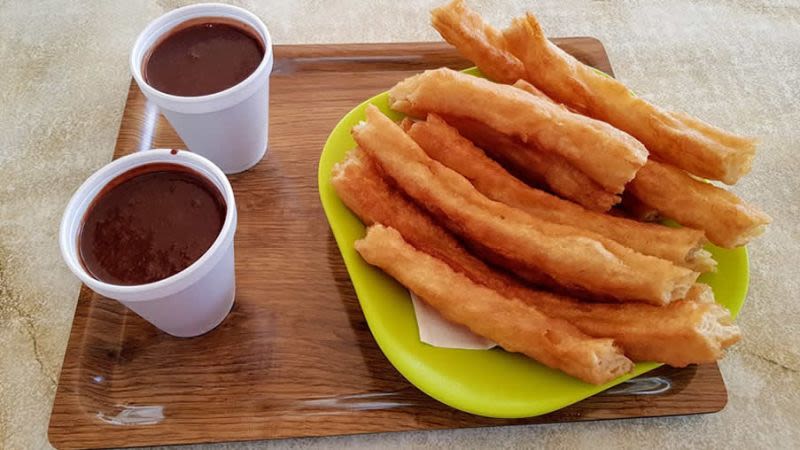 If you're a Spain addict like us and you have a sweet tooth also, you may be interested to know where to find the best churros in Tenerife.
Where to find the best churros in Tenerife
As a disclaimer, we admit that we haven't tried all the churros available on the island, so these recommendations are based on our subjective opinion, choosing from the ones we've tried so far.
Churreria Marcos in Los Cristianos
Address: Calle del Valle Menendez, 4, 38650 Los Cristianos, Spain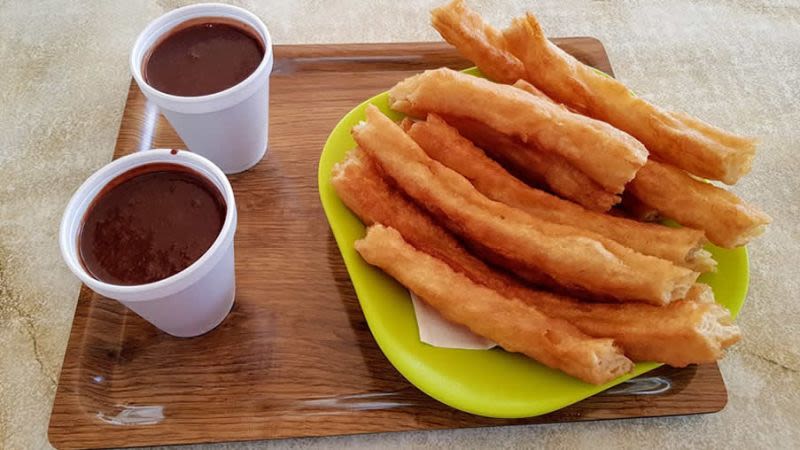 If you're staying in the Los Cristianos area, then this is the best and most accessible place to get a good portion of churros and hot chocolate.
It's not hard to find the place, just a few minutes away from the sea promenade and they have an outdoor terrace where you can enjoy your dessert. The place looks typically Spanish and the prices are quite reasonable - at the start of 2018, we paid around 6 Euros for 2 portions of churros and 2 hot chocolates.
Churreria Alcala in Guia de Isora
Address: Carretera General de Guia de Isora (next to the cemetery) 38680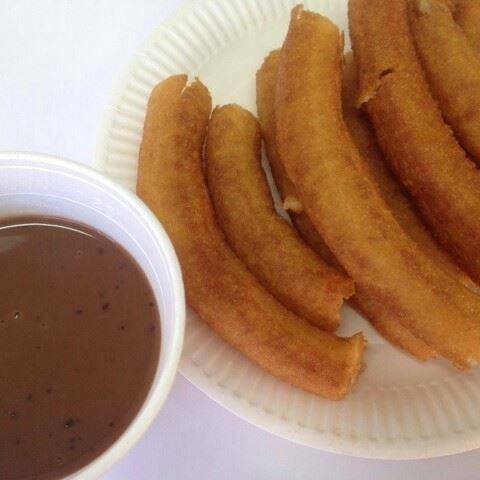 We realized that each time we had churros from them we were so busy eating, that we forgot to take at least one picture.
Although the name might fool ya' - Churreria Alcala, this place is not actually based in Alcala, but instead, it's in Guia de Isora.
However, we first tried their churros at Fiesta del Son (Fiesta Blanca Cubana) in Alcala, where they had a food truck for this event.
For only 2 Euros you get a huge portion of the most amazing churros, with a light and airy batter, fluffy on the inside and a bit crunchy on the outside. We didn't even need hot chocolate in order to enjoy them, just a sprinkle of sugar was enough to enhance their flavor.
Churreria Alcala usually participates with their truck in various events in Tenerife, so you might get the luck to enjoy them elsewhere. If you do see them, don't hesitate to grab a portion or two, or even three. You'll see people queuing and grabbing a number while waiting for their turn - that's how good they are.
If you really want to try their churros, you can also travel to Guia de Isora on weekend - as they are usually open on Saturday, Sundays and other festive days from 5 PM to 9 PM. Or maybe message them on their Facebook page to ask, just to be sure before you make the trip up there. And if you do go there on a weekend, you will see people buying entire bags on churros and taking them home for the entire family, kind of like a Sunday tradition.