10 Most Instagrammable places in Tenerife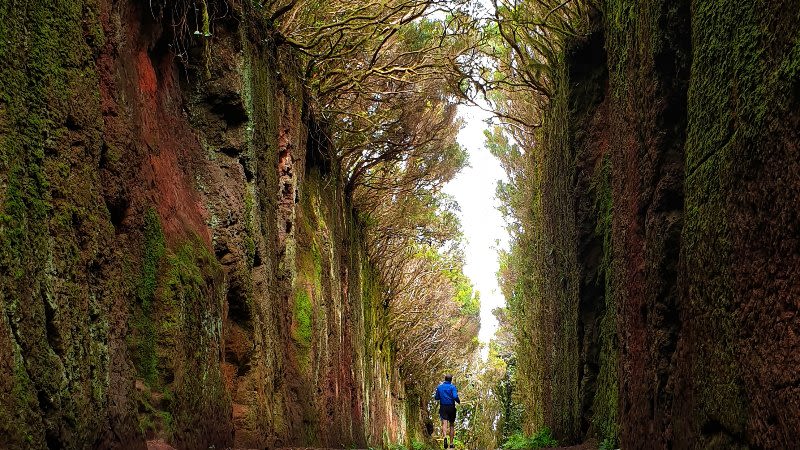 Planning a trip to Tenerife and you're looking for the best places to take amazing Instagram photos to post? Well, in that case, you've chosen a great holiday destination, since Tenerife is full of great places to visit, where you can take fabulous photos, especially if you do a bit of planning ahead of time.
Tenerife is a diverse island with a variety of landforms, from volcanic beaches to the highest peak in Spain, charming small villages, Canarian architecture and unique forests like Anaga, so there's no shortage of places where you can take great photos.
Check out our list of the most Instagrammable places in Tenerife!
1. Masca village
Masca village is located in the Teno Rural Park and it's one of the must-see places in Tenerife. This place is nestled at the foot of an impressive ravine and the road itself to reach the village is impressive and picture worthy! You can take incredible photos with the sharp rock in the background or with the winding road from Santiago del Teide to Masca, so make sure to drive slowly and carefully, so you can stop where it is possible along the way.
2. Punta de Teno
Punta de Teno is located on the west coast of Tenerife and from here you get spectacular views of the Los Gigantes cliffs, which make for an impressive backdrop for Instagram photos.
3. Playa de Benijo
Located in the north of Tenerife in Anaga, Playa de Benijo is a beloved place for photographers in Tenerife. Head over to Playa de Benijo at sunset if you want to create some of the best Instagram photos in Tenerife.
4. Teide at sunset
Sunset in Teide National Park is one of the most unique experiences in Tenerife.
We went on a tour with Teide by Night and the sunset was simply amazing, the colors of the sky over the sea of clouds created a really unique landscape, with fantastic colors for pictures. So keep in mind that at sunset, Teide is probably the most Instagrammable place in Tenerife (on a clear day of course).
5. Auditorium de Tenerife
The Auditorium in Santa Cruz de Tenerife is a perfect location for Instagram photos in Tenerife, especially if you want an urban vibe, posing with the most iconic building on the island as a backdrop.
This is a great spot, especially for fashion shoots.
6. Arco de Tajao
Arco de Tajao is located in Aríco municipality, in the south of Tenerife. The entire landscape is arid and the stone arch is the focal point, which offers a variety of possibilities for amazing Instagram photos of Tenerife.
7. Montaña Amarilla
Montana Amarilla is a unique looking place in Tenerife south, with rock formations of different colors and shapes. Especially at sunset, this place is great for a fashion shoot.
8. Mirador Las Teresitas
This is the place for one of the most iconic photos of Tenerife, with the gorgeous golden sand beach of de Las Teresitas in the background. Unfortunately, there is not much space to park your car on the road, and this place is pretty popular, so if you can, try to avoid the weekends, especially during the summer months.
9. Camino Viejo al Pico del Inglés
Camino Viejo al Pico del Inglés - this is the name on Google Maps of this green natural tunnel. It's an unusual location, so you can do some really unique photos here. This is a great location for some eerie and mystical photos, so you can stand out from the crowd when you'll post your Tenerife photos on Instagram.
10. Jardin Social La Quinta in Santa Ursula
This unique statue in Santa Ursula is worth stopping for some photos if you are ever in this area of Tenerife.