Best HomeAway Rentals in Tenerife: Villas, Cottages & Apartments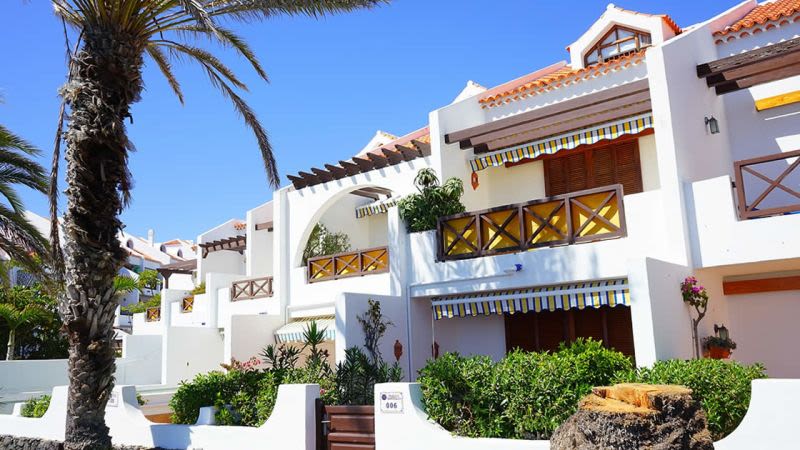 Tenerife - the largest of the Canary Islands and the one that sparks the most interest in tourists. From the tallest mountain in Spain to large beaches and mysterious forests, Tenerife has it all.
It can be hard to choose a place to stay on an island so big. The north and south of the island are very different, with different types of climates, so first you have to decide on the area where you want to stay.
Read more in our dedicated article ----> Where to stay in Tenerife
Renting a villa or an apartment is a very popular choice in Tenerife. There are plenty available for every taste and at different price tags. If you're planning a luxury holiday you can rent a villa in Tenerife, with private pool and amazing views. Or you can opt for an apartment or a smaller house, and still get an amazing experience.
In any case, we chose the best rentals available on Owners Direct in Tenerife, according to reviews, location and price.
1. Villa in tropical garden, La Camella, 5 people – 2 bedrooms, £91 avg/night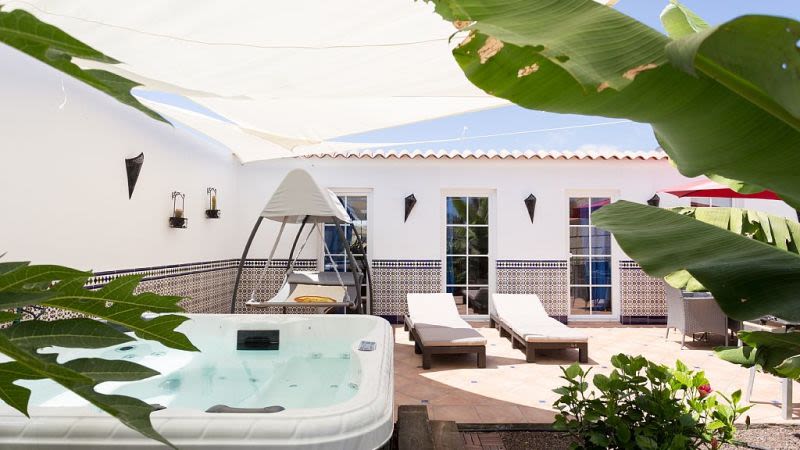 This is a large villa, 150 square mtr, built in an Andalusian style. It has air conditioning, an open living room and heated whirlpool in the tropical garden. The living room offers a great ocean view.
It's situated in the village La Camella. The village only has two excellent restaurants, but you can also find some tapas bars if you're looking for typical Spanish food.
2. Villa with Botanical Garden and a large heated pool, Las Arenas - La Orotava, 7 people – 4 bedrooms, £138 avg/night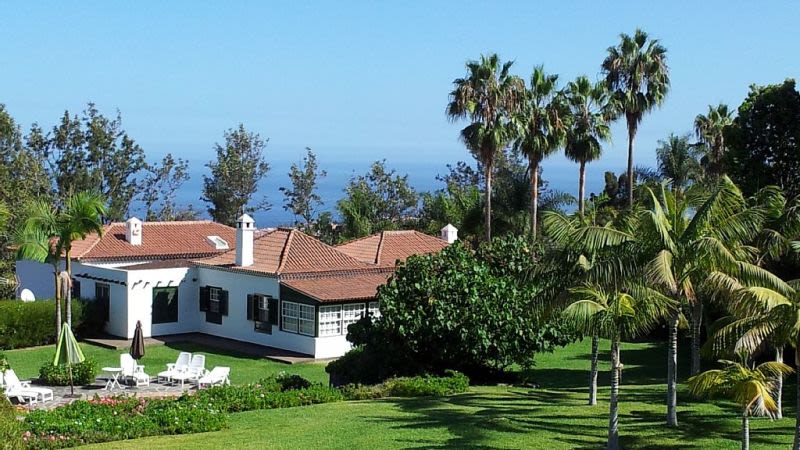 This is a stunning villa, with a luxurious 5,000m2 private botanical garden and a heated swimming pool.
It has 350 m2, 4 bedrooms and it features a BBQ area. La Orotava is situated in the north of Tenerife and it's very close to Puerto de la Cruz, only 5 minutes drive.This place is the supreme holiday rental, a space where you can relax surrounded by a beautiful landscape.
3. Apartment with views over Las Vistas Beach, Los Cristianos, 4 people – 1 bedroom, £95 avg/night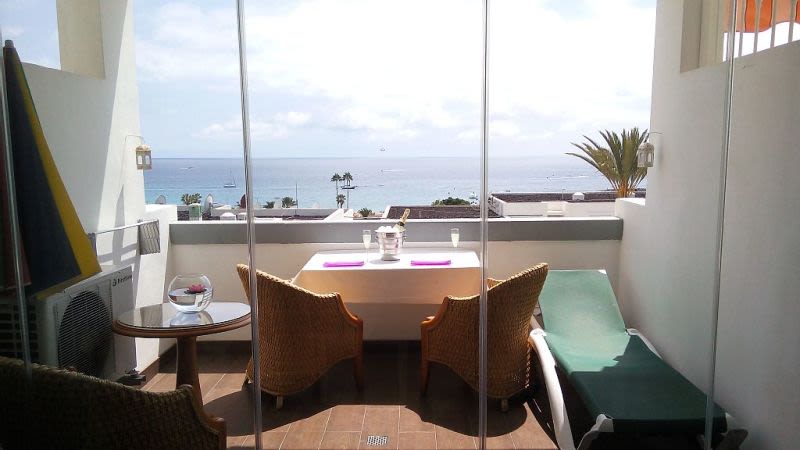 See the listing of the property
This apartment has a fantastic location, just 2 minutes walk the beach Las Vistas. Los Cristianos is one of the best places to choose for your holiday, very close to he airport and Las Americas.
And if you're looking on Owners Direct to rent a property in Los Cristianos, then this might be in the perfect location.
The restaurants are located just 450 m away and if you're interested in nightlife and bars, they are also very close. However, the apartment is quiet and close to the Safari shopping street.
4. Splendor Villa with Private Pool and a Car included, Costa Adeje - 8 people – 3 bedrooms, £206 avg/night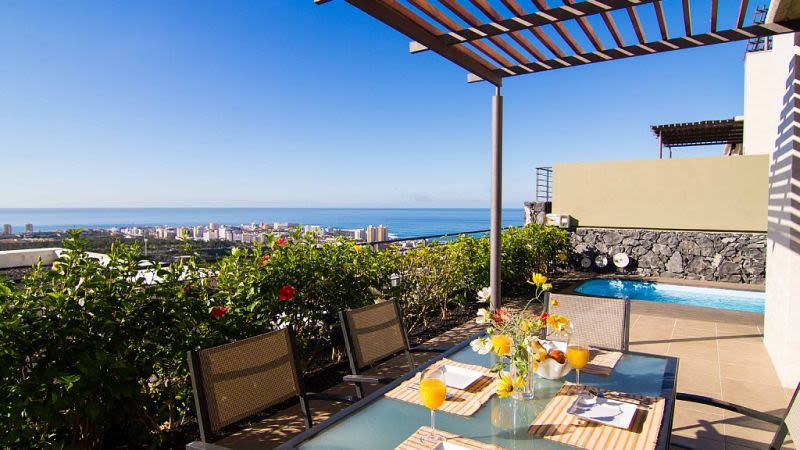 This is a luxury rental villa, ideal for big families or a group of friends.
You will be right in the heat of the action, with Costa Adeje being so close to all the popular places in the south.
The villa has 3 bedrooms, air conditioning, private pool and WIFI internet connection.
The property has a large terrace with sun beds, umbrella and most important - spectacular views of La Gomera.
Included in the price you will have a complimentary vehicle, which can be use during your holiday.
5. 1 bedroom apartment, Rooftop Pool, Arona - 5 people – 1 bedrooms, £76 avg/night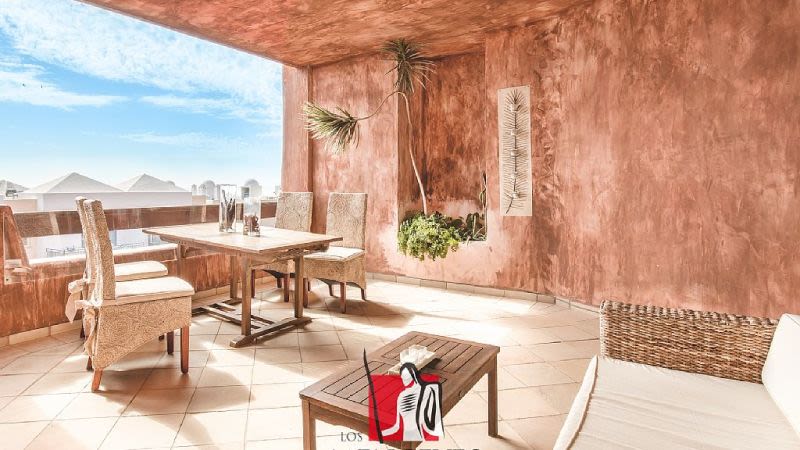 This apartment is very large, with a total surface of 99sqm.
One word best descries this apartment: LOCATION LOCATION LOCATION!
Just 150 m from the ocean and 15 minutes drive from the Tenerife south airport.
You will have access to the rooftop pool and there is also a fully equipped kitchen, with all the amenities you may need.
If you are a fan of golfing, the apartment is ideally placed just 20 minutes away from 3 different golf courses.
6. Luxury villa with private heated pool, Costa Adeje - 7 people – 3 bedrooms, £269 avg/night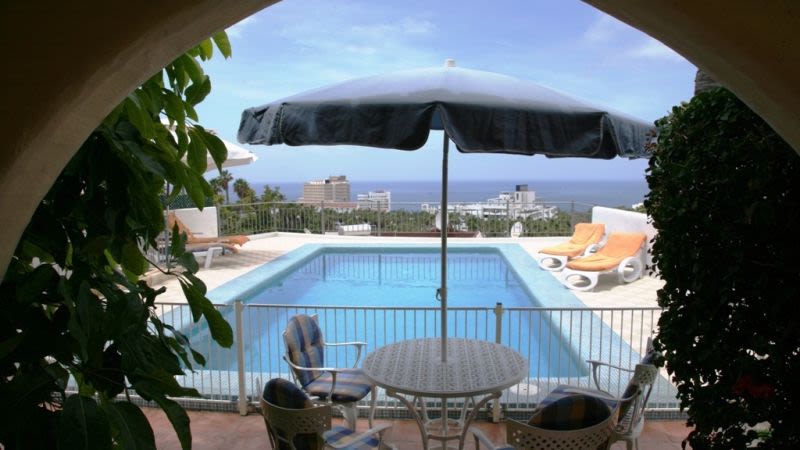 One of the nicest properties on Owners Direct in Tenerife: this luxury villa in Costa Adeje, with private garden and a heated swimming pool.
During your holiday here you will enjoy the most wonderful ocean view. Easy acces to 2 great beaches, in Costa Adeje annd Playa las Americas. You will find great restaurants and bars in the area, being in the middle of the action.
This is a large villa, with 3 bedrooms and 3 bathroomsBeautiful ocean view from breathtaking location. The villa also has a private parking space in case you decide to rent a car. The place is suitable for children, since all the stairs are protected by a fence, as well as the pool area.
7. Cozy Cottage on an Avocado Plantation, La Orotava - 3 people – 0 bedrooms, £80 avg/night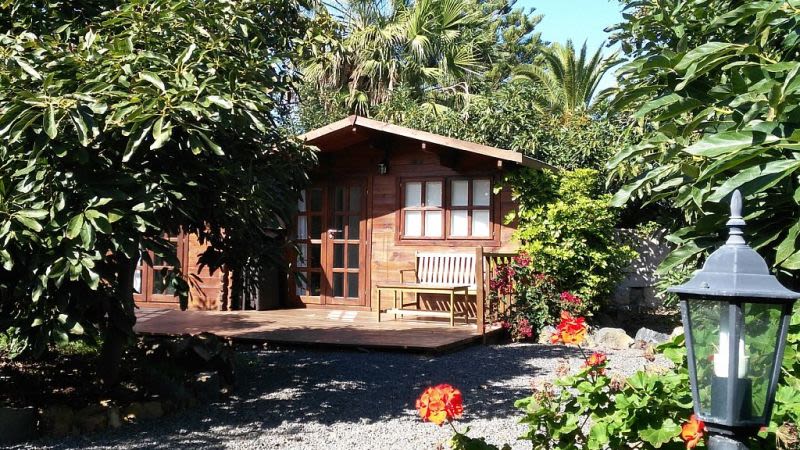 See the property page on Homeaway
If you're looking for a quiet and relaxing holiday, then this is the right place.
There are 3 fully independent cottages located on an avocado plantation, in a protected area called El Rincon.
You will be situated very close to Puerto de la Cruz, so you will still have easy acces to a nice beach and great restaurants.
The cottages were build between 2013 - 2014 and each have their private terrace, where you can do some reading or enjoy breakfast.
They are ideal for couples, but an extra folding bed can be provided.
8. Villa ANGELICA, Costa Adeje - 10 people – 5 bedrooms, £225 avg/night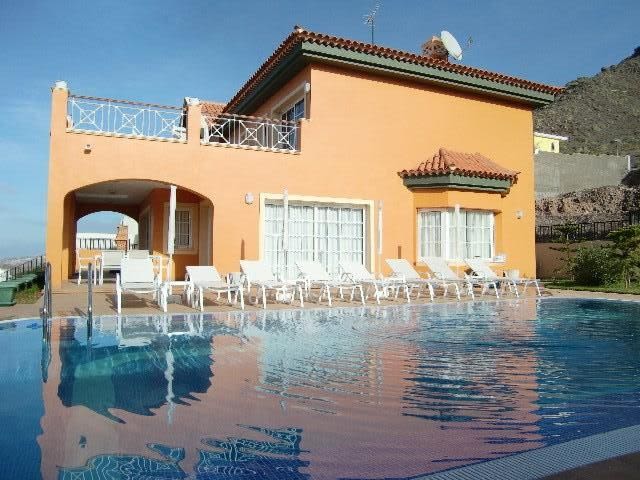 See the original property page
Villa Angelica in Costa Adeje, available for renting through Owners Direct, is the largest property on our list for Tenerife.
With 5 bedrooms it can accommodate up to 10 people. The view from the master bedroom is absolutely stunning. The master bedroom is situated on the first floor and features a large terrace with sunbeds.
The private 10x5 mts pool is heated during the winter months and the children also have their own pool. In the afternoons you can chill around the pool in the solarium, where you have loungers and umbrellas.
9. Casa Rural Oscar Burchard, La Orotava, 4 people – 2 bedrooms, £87 avg/night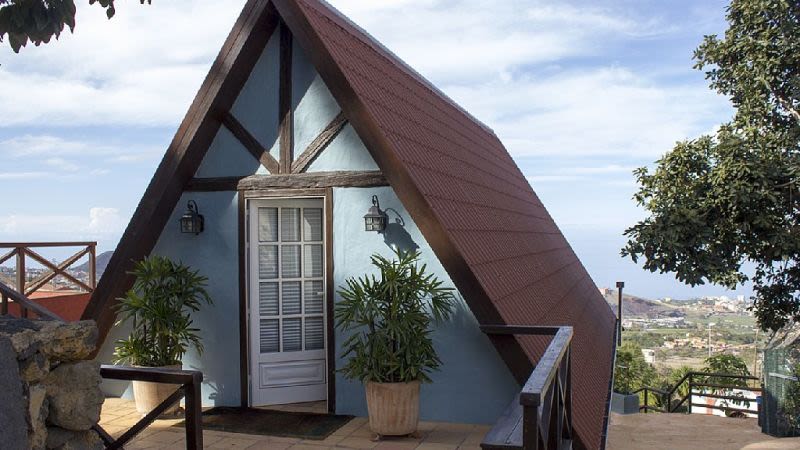 See the property listing
As you can see in our list, there are plenty of wonderful property in the Orotava area in Tenerife.
This Valencian cottage is set in the middle of an operating vineyard, with a small swimming pool overlooking the Orotava Valley and Teide. In total there are 2 cottages on the property, but each has its privacy.
You will be staying just 1 km away from the center of La Orotava, which is an old historical town in Tenerife. The owners offer guests acces to a vegetable garden and a parking area, in case you rent a car.
10. First Floor Apartment, Playa de las Americas, 6 people – 3 bedrooms, £171 avg/night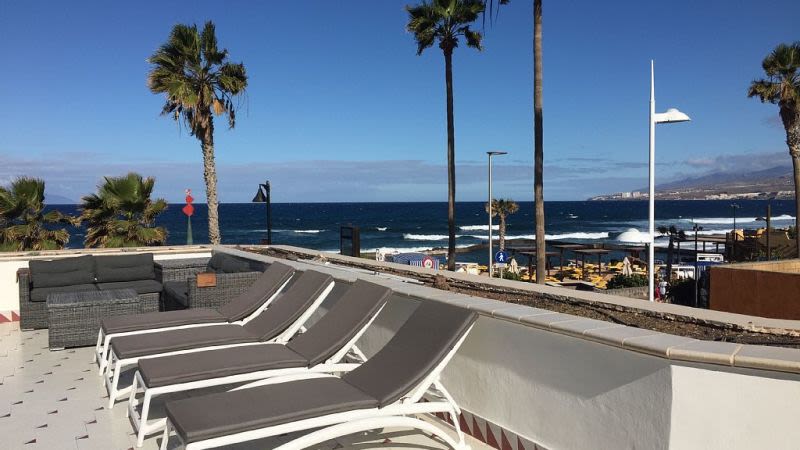 See the property listing page
Playa de las Americas is by far the most popular resort in Tenerife. All the nightlife, all the shows and events are happening here.
So if you're looking for a prime location, then this apartment has it. We are talking about a frontline apartment, with huge terraces of around 100 m2.
The apartment is located in Parque Santiago and it is suitable for any type of guests, since it has access to a lift. Close by you have access to great restaurants, sports facilities and an abundance of shops.
If you are still and looking for a place to rent, we also have a list of Airbnbs in Tenerife, so have a look there also.