Best Places To Watch The Sunset In Lanzarote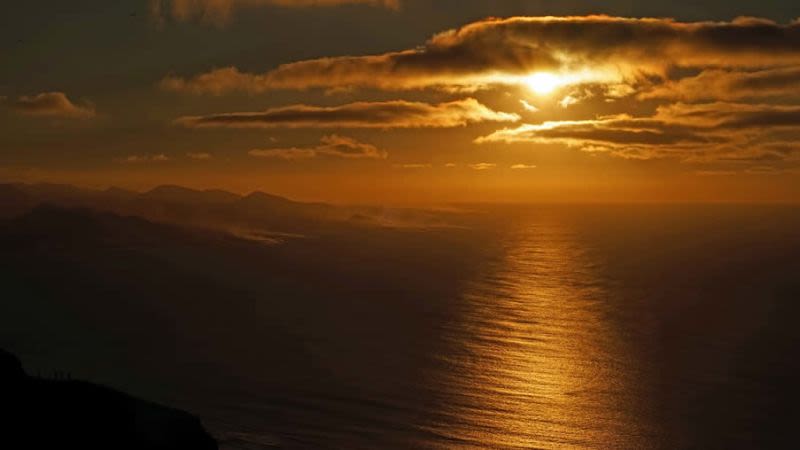 Although one of the smaller Canary Islands, Lanzarote offers plenty of great things to do and see around the island and when it comes to sunsets, some of the ones you can watch here are simply unforgettable.
Where are the best places to see the sunset in Lanzarote
The size of the island can be seen as an advantage for those who want to explore without traveling far. The island is quite narrow, so it's easy to get to the west coast from wherever you are staying in Lanzarote, especially if you have a car hire.
El Golfo
El Golfo is probably the best place to see the sunset in Lanzarote and the great thing about it is that the place is almost empty by the time the sun sets.
Although it can be a busy place during the daytime, with many bus tours bringing here thousands of tourists each day, in the evenings the place is again quiet and magical. This is a great spot for photographers and the colors can be incredible.
Mirador del Rio
Mirador del Rio offers amazing views at any time of day, but at sunset the colors are divine. Just be careful to choose a clear day, as sometimes it can be cloudy up there and then there's no view to admire. Even if you don't pay for the ticket to get into the Mirador, you can watch the view from the different spots around it.
Puerto del Carmen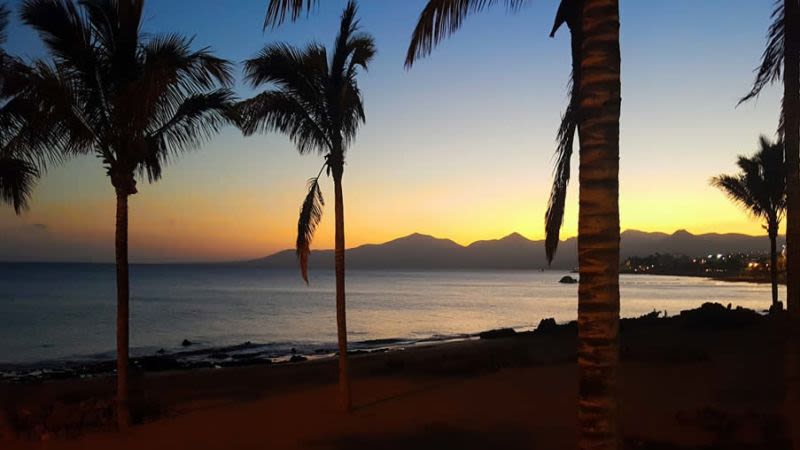 You might be surprised by this recommendation, as Puerto del Carmen isn't even situated on the west coast of the island. So why would we include it on our list of the best sunsets in Lanzarote?
Well, we just love the amazing colors and the view from the beach during the Golden Hour (the hour before sunset). The place looks magical and it is so photogenic that we usually can't stop taking pictures.
Honestly, although it might sound strange to many of you reading this, the Playa Grande beach in Puerto del Carmen is our favorite place to watch the sunset while in Lanzarote.
Faro de Pechiguera - Lighthouse in Playa Blanca
If you're staying in Playa Blanca and you want to find a good spot to watch the sunset without traveling far or without traveling by car, then the lighthouse is your best bet. It's usually quiet and deserted since not many people venture out there in the evening. The walk itself is nice and you can see the coast and admire the sun going into the ocean.