Blues Festival in Corralejo: October 25 & 26th 2019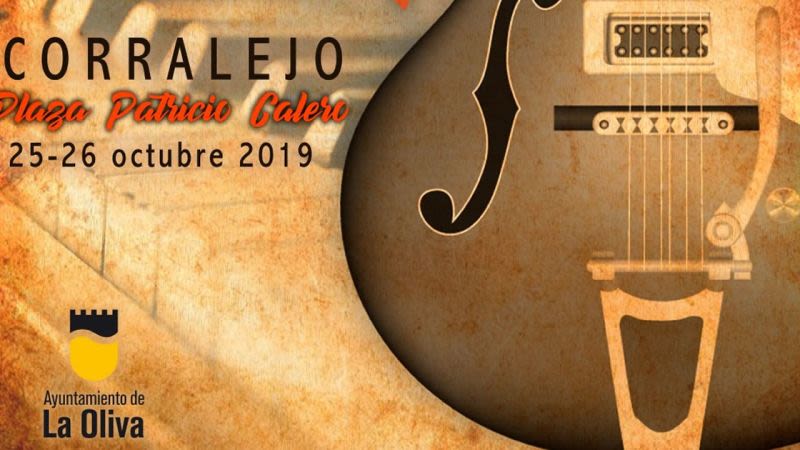 Cultural October in the municipality of La Oliva, Fuerteventura
Blues is coming to the streets of Corralejo on the 25th and 26th of October in an epic event that will celebrate this year its 12th Edition.
Corralejo Blues Festival 2019: October 25 & 26th
Location: Patricio Calero Square
Corralejo Blues Festival is now a consolidated event, unique in its genre within the cultural scene of Fuerteventura.
The organizer of the event is the Department of Culture of Ayuntamiento of La Oliva, who has announced a mix of Spanish and international artists from all over the globe. The Council of La Oliva is also working along with other authorities in Fuerteventura like the Ministry of Culture of the Cabildo de Fuerteventura and the Government of the Canary Islands (Gobierno de Canarias) in order to ensure the success of the event.
The Blues Festival will take place in the main square of Corralejo - Patricio Calero. On Thursday there will be a prelude for the festival, with a program of blues music on the streets and corners of Corralejo.
Now that this event has reached its 12th edition it has a great level of awareness among locals and visitors as well and there are people who love this style of music and who travel during this time especially to take part in the event.
Line-up for the 12th Edition of Blues Festival in Corralejo 2019
The following music bands have been announced for this year's edition of the Festival Internacional de Blues de Corralejo 2019:
Peaches Staten (Chicago)
Jimmy Barnatán & The Cocooners (Madrid)
Greg Izor & Greg Izor Band (Austin, Texas)
Caterina Soul & Blues Band
Fuerteventura Big Band
It remains to be seen if this year also the beautiful music will be accompanied by another gastronomic event, just like in 2018. Last year there was a culinary event in Plaza Patricio Calera, on Fridays and Saturday, starting at 12:00.