The Canary Islands administered over 1,000,000 doses of vaccine against Covid-19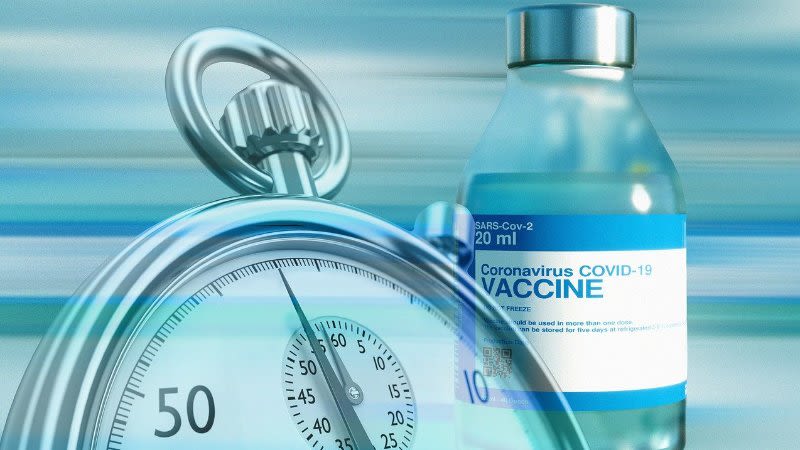 The Ministry of Health in the Canary Islands has announced that 316,361 people had already received the complete vaccination, which represents 16.91% of the target population.
The Ministry of Health also announced that 1,011,610 doses of vaccines against COVID-19, of the 1,112,360 received to date have been administered in the Canary Islands.
In the archipelago, there are already 719,526 people who have received at least one dose of the vaccine, that is, 38.46% of the target population.
Group coverage
After immunization with two doses of groups 1 and 2 (those corresponding to residents and workers of social health centers and first-line health professionals), vaccination continues with the rest of the groups established following the criteria of vulnerability and exposure.
It should be noted that group 4, that of large household dependents, is 94.15% immunized with the two doses. Regarding group 5, there are already 193,719 people who have received the two doses, that is, 67.98%; while 279,902 have received at least one dose, 98.22%.
Group 3 is already 100% with one dose and 27.8% with two doses; and group 6, made up of 66,000 people, which includes teachers, firefighters and policemen, among other groups, 42,087 people have been vaccinated, 63.77% with one dose.
Of group 7, which includes the population under 60 years of age at risk of suffering from severe COVID-19, there are 11,672 people who have been vaccinated with one dose, 65.81% of the target population.
103,656 people in group 8, aged between 60 and 65, have already received a dose, which represents 65.13% of that group; while 30.97% of those in group 9, those between 50 and 59 years old, have already received a dose, which means that 108,558 people in that age group have already been vaccinated.
255,000 online appointment requests
Since last Monday, May 24th, the form on the web www.canariassevacuna.com was launched to request an appointment to be vaccinated and until Wednesday, more than 255,000 people over 16 years of age have requested their appointment.
This request via the web is compared with the database of health cards and within 24 to 48 hours the patient will receive an SMS with the appointment for vaccination.
Population groups to be vaccinated
In the latest revision of the National Vaccination Strategy, the following vaccination and prioritization groups are established:
Stage I:
Group 1. Residents and health and social health personnel who work in homes for the elderly and care for large dependents.
Group 2. Front-line personnel in the health and social-health field (different from group 1).
Group 3. Other health and socio-health personnel (not included in group 2).
Group 4. People considered highly dependent (grade III) and main caregivers.
Stage II:
Group 5. Vulnerable people due to their age, non-residents of senior centers
Group 6. Active groups with an essential function for society.
Group 7. People with very high-risk conditions. Hematopoietic stem cell transplantation, solid organ transplantation and the waiting list for it, people on hemodialysis and peritoneal dialysis, oncohematological diseases, solid organ cancer being treated with cytotoxic, metastatic chemotherapy or with radiotherapy for tumors of thoracic location with a risk of pneumonitis, Primary immunodeficiencies, HIV infection with less than 200 cells/ml despite effective ART and undetectable viral load, and Down syndrome aged 40 and over.
Group 8. People between 60 and 65 years of age (born between 1956 and 1961, both inclusive).
Group 9. People between 51 and 59 years of age (born between 1962 and 1970, both inclusive).
SEE ALSO