Canary Islands Tourism launches a campaign about the mandatory tests for visitors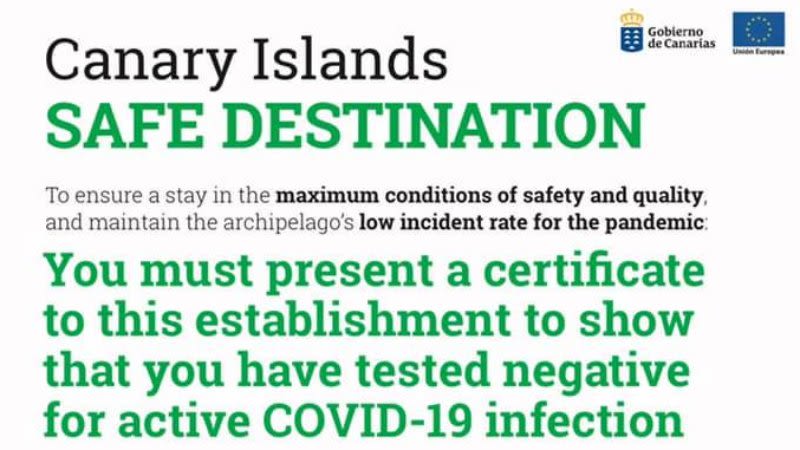 The rule establishes that as of November 14, all visitors staying in tourist accommodations in the Canary Islands will have to present a certificate with a negative diagnostic test for COVID-19.
Informative posters and texts have been prepared by the Tourism Board in five languages, in addition to updating the contents of their website, aimed at solving frequent questions from travelers to the islands.
The Ministry of Tourism, Industry and Commerce of the Government of the Canary Islands has made available to hotel businessmen and owners of tourist accommodation a material that helps them inform their clients of the entry into force of the Decree-Law 17/2020.
Through this decree, it is established that in order to have access to the accommodation establishments it will be necessary for tourists over six years of age to present a certificate with the negative result of a test, performed within a maximum period of 72 hours prior to their arrival.
In order for hoteliers to inform their clients of the implementation of this measure, Canary Islands Tourism has prepared materials in several languages ​​that are already available on the Canary Islands Tourism website.
Furthermore, on the promotional website of the Hola Islas Canarias destination, the content for tourists has been updated, also in multiple languages. Specifically, the information section about the coronavirus, where it is explained very clearly and answers were posted for frequently asked questions from travelers who have doubts about how to comply with the measures implemented in the islands.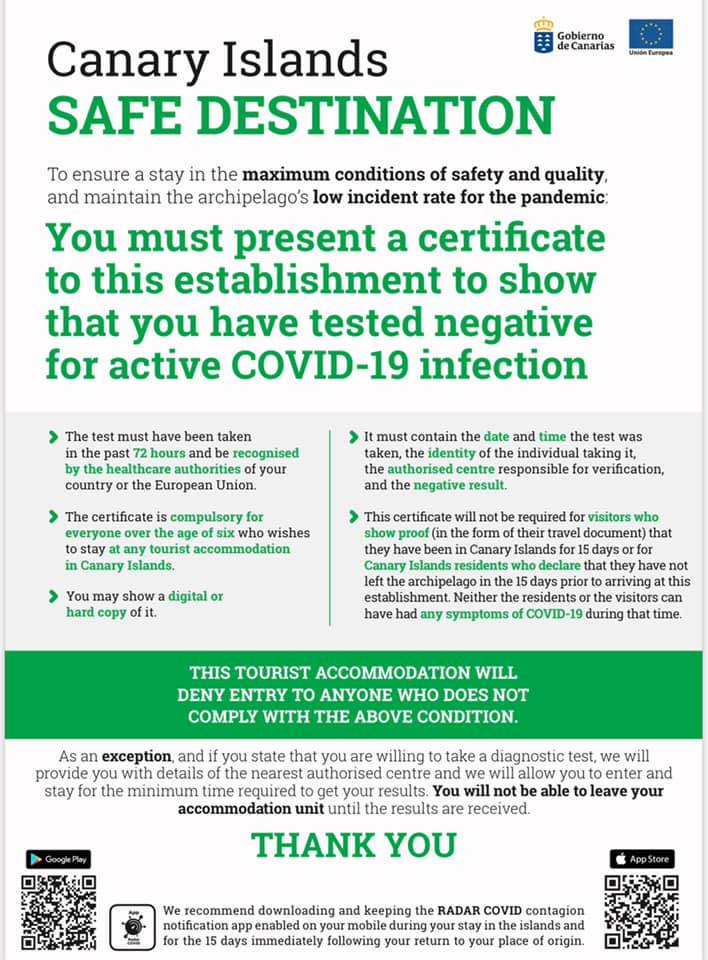 The information about tests and the informative posters are also being shared on social media, in order to inform future visitors of this newly approved decree-law.