Carnival Los Indianos in Santa Cruz de La Palma 2020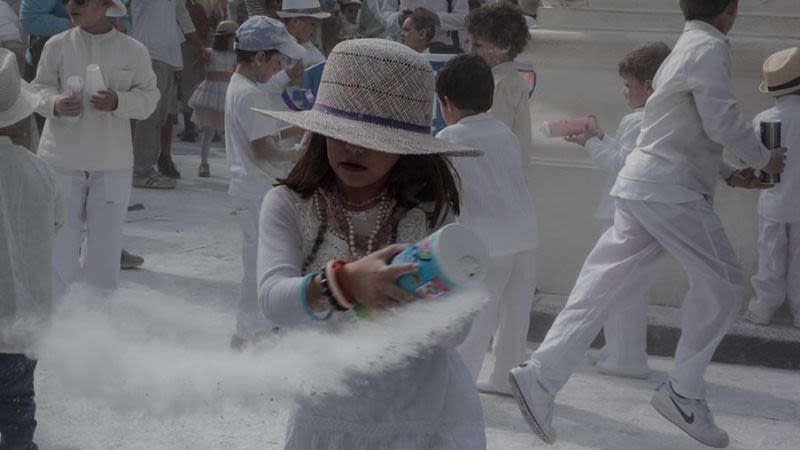 The Carnival in Santa Cruz de la Palma is celebrated each year sometimes in February or March and it also know as The White Party, for its unusual characteristic. Thousand of people dressed in white, locals and visitors alike, fill the streets and participate in a night of dancing and talcum powder fighting.
Recipients with talcum powder are given for free to the participants and there are also big cannons filled with powder, which "shoot" towards the crowd. By the end of the evening, everyone is covered in talcum powder from head to toe - good thing they were wearing white from the start, no? Useful tip: bring a hat!
Date for Los Indianos Carnival - February 24th, 2020
This year the big White Party in Santa Cruz de La Palma will be celebrated on the 24th of February, filling the streets with music, dancing and...talcum powder of course!
Fiesta de los Indianos dates back to the times when people returned to their native island of La Palma from the colonies in Latin America, bringing back with them wealth and some of the traditions they found on that part of the world.
The White Party of La Palma / Los Indianos de la Palma
The day of the party officially starts at 12:00, with the moment called The Wait (La Espera) when the Indians are welcomed with Cuban music and tastings of mojitos and molasses. In the afternoon is the moment for the parade, which starts on the street called Avenida de Los Indianos and moves towards Plaza de la Alameda (Alameda Square). The party usually takes up the entire historic center of the city and the number of people in the city goes up to 50 000, from the 20 000 which is the normal population of Santa Cruz de la Palma.
The music, costumes and atmosphere remind us of Latin America and especially Cuba. Visitors enjoy the Caribbean feel this party has, very different from other fiestas and carnivals in the Canary Islands.
The all-white costumes are meant to recreate the look of the Indianos, including the hats and the Cuban cigars.
People from all over the world are coming to La Palma just for this celebration and this is probably the busiest period for the island's tourism. The date for the carnival Los Indianos is usually announced one year in advance, so guests can have time to plan their travels.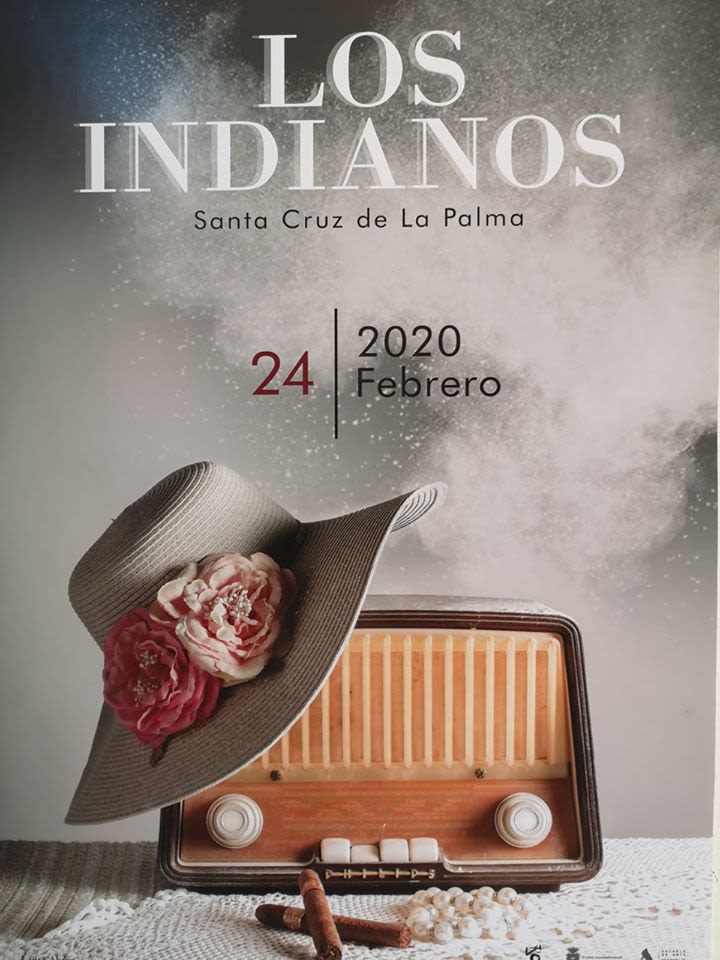 Santa Cruz de La Palma Carnival 2020
After the Monday of the party of Los Indianos, the big carnival in Santa Cruz de La Palma continues for several days, with street parties and a great atmosphere.
In 2020, the theme of the carnival in the capital of La Palma will be Superheros.