El Pinar de Betancuria - Picnic & BBQ Area in Fuerteventura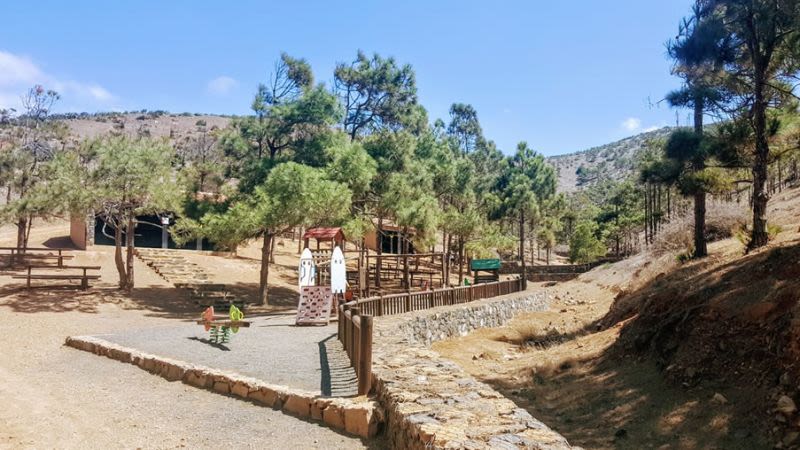 The area of Castillo de Lara is probably the greenest part in Fuerteventura, situated inside the Betancuria Rural Park at an altitude of 450m. It's not a very popular spot among tourists, which is why it's a great place to come and enjoy the silence and the natural shade of the pine trees (something very rare on a barren island like Fuerteventura).
This is a very unique and hidden place in Fuerteventura, so you will not find many tourists. On most days you won't find anyone here actually, so you will have the place all to yourself.
How to get to Castillo de Lara (El Pinar de Betancuria)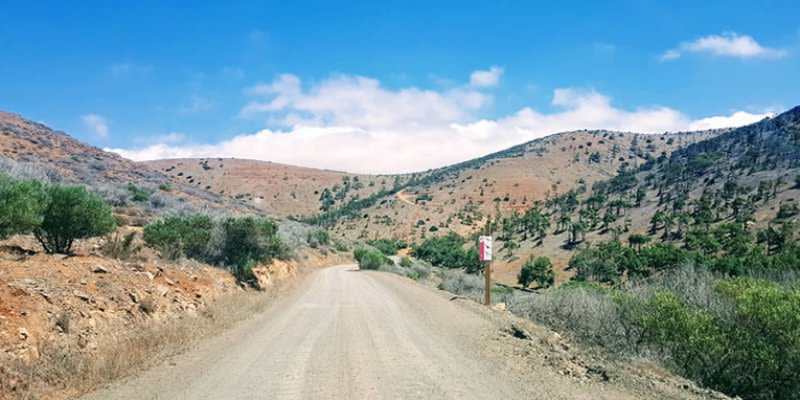 From Betancuria, follow the FV-30 road towards Pajara and after just 700 m you will see a dirt road to the left. There is even a sign that indicates the direction to Castillo de Lara.
Follow that road for about 1 km and you will get to the parking area. From that point on, you can only go on foot and explore the surroundings.
El Pinar de Betancuria - The best picnic area and barbecue area in Fuerteventura
In El Pinar you will find everything you need to make a barbecue or have a picnic: there are actual BBQs that you can use, wooden tables and benches to eat, toilets and even a playground for children.
This is probably the best place to have a picnic in Fuerteventura on a hot sunny day since there are a lot of trees and natural shade.
El Pinar - The only forest in Fuerteventura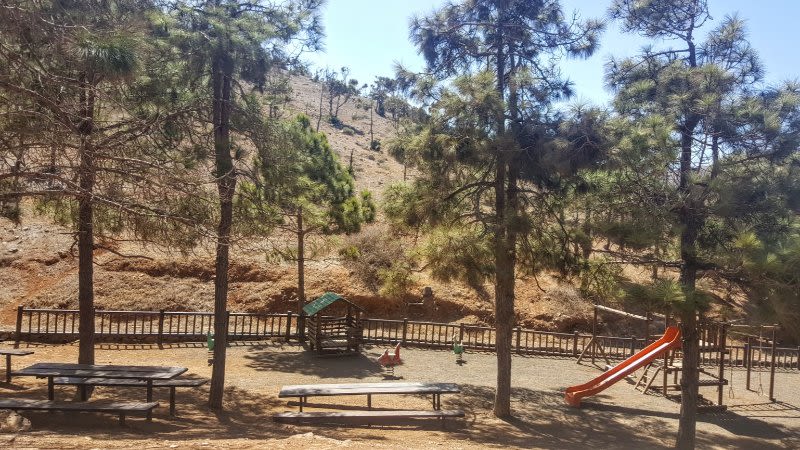 The place gets its name of El Pinar from the pine trees which were planted in this area, in an attempt to see if there is any chance of creating a green forest in Fuerteventura. During winter months, when it rains more than during the summer, you will see the place becomes even more green than in these pictures, a total contrast to the typical moon-like aspect of the island.
El Pinar is a great place to spend a few hours, especially if you are on holiday with the kids and you're looking for a new place for them to explore. It's very quiet and safe, plus you can bring lunch or even cook a steak using one of the barbecues.
If you want to discover more more interesting things to see, you can read our article about places to visit in Fuerteventura.