Castle Route in Santa Cruz de Tenerife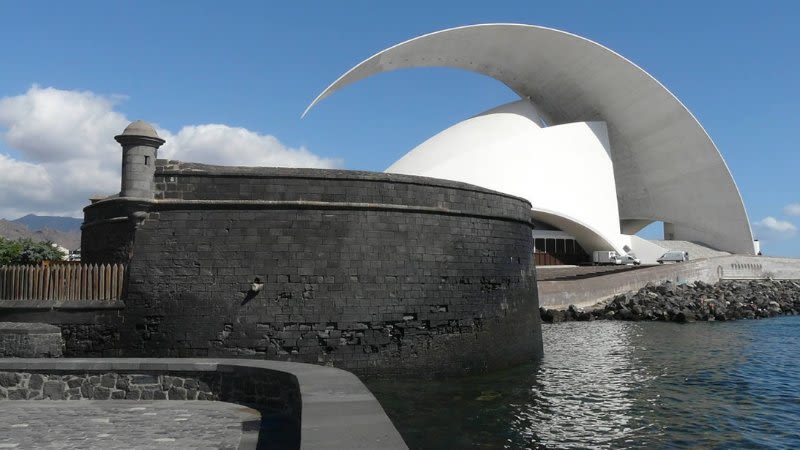 The Castle Route in Santa Cruz de Tenerife is a guided tour happening on the first Saturday of each month, organized by Museos de Tenerife.
The tour consists of visits to several edifices of cultural interest in the capital of Tenerife: first San Juan Castle, followed by the Casa de la Polvora (Gunpowder House).
Then the tour continues towards the ruins of the castle in the bay of Santa Cruz - Castle San Cristobal. On the last part of the tour you will be headed towards tower San Andres, to learn more about the defensive system of the capital at Paso Alto Castle.
Meeting point for Castle Route: at the steps of the Auditorium, facing the see.
The buildings you will see on this tour are declared Places of Cultural Interest and are protected as Historical Heritage of Canary Islands.
Tickets for the tour must be purchased in advance either from the reception desk at Tenerife History and Anthropology Museum (Casa Lercaro), or from Museum of Nature and Man (Museo de la Naturaleza y el Hombre) and Museum of Science and Cosmos (Museo de la Ciencia y el Cosmos).
Tickets can also be payed online through bank transfer.
More info about the Castle Route in Santa Cruz de Tenerife is available on the official website of Museum of Tenerife.
Date: first Saturday of each month
Time: 11:00 h
Meeting point: at the steps of the Auditorium, facing the sea
Price: 9 €
More information: 922825949/43
Don't miss our suggestions of places to visit in Santa Cruz de Tenerife