Christmas in Playa Blanca 2019 - Xmas Dinner and What To Do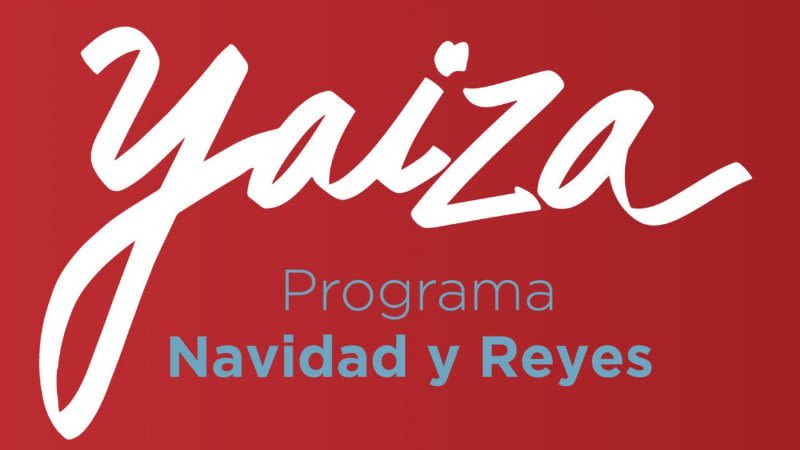 Playa Blanca is the southernmost resort in Lanzarote and probably the most laid back of all.
The sunny climate, the beaches and the views make it a great place to spend the winter holidays, especially when back home it's cold and grey.
Christmas weather in Playa Blanca, Lanzarote
Temperatures in Playa Blanca in December and around Christmas are usually above 20°C, sometimes they can reach even 25°C during the daytime. So the weather in Playa Blanca is still great for spending time on the beach and even swimming, especially if you wish to spend a different Christmas compared to the one back home.
Christmas Dinner in Playa Blanca 2019
Since this is a tourist resort, restaurants will be open as usual on Christmas day so there's no need to worry about not finding a place to eat.
If you want to eat something at home and go for a picnic at the beach, then you should do your shopping at least one day in advance, because supermarkets will be closed on Christmas day and they will close early on Christmas Eve.
Some of the restaurants in Playa Blanca will serve their usual menu, but others do a special Christmas menu, so it finally depends on what you're looking for.
You will find a place where to have a Christmas meal even without a reservation, but if you want to go to a specific place and it's a popular one, then you should definitely book in advance, sometimes even months in advance.
The Tavern Bar
Av. Papagyo, 76, Playa Blanca - Facebook Page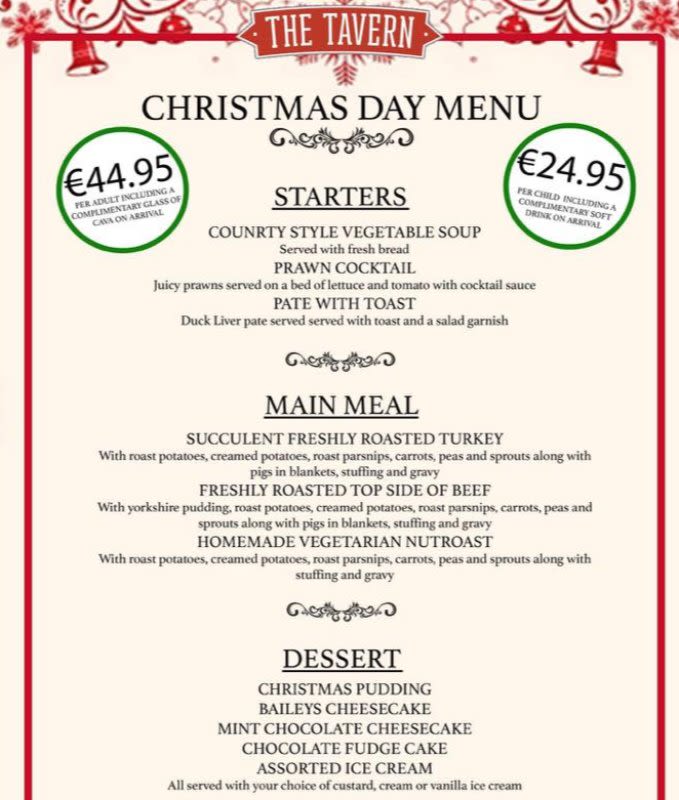 The Tavern Bar Christmas Dinner Menu! To place your booking please contact the Tavern Bar via Private Message on Facebook or Email.
The Harp Bar
Address: Centro Comercial Papagayo, Playa Blanca - Facebook Page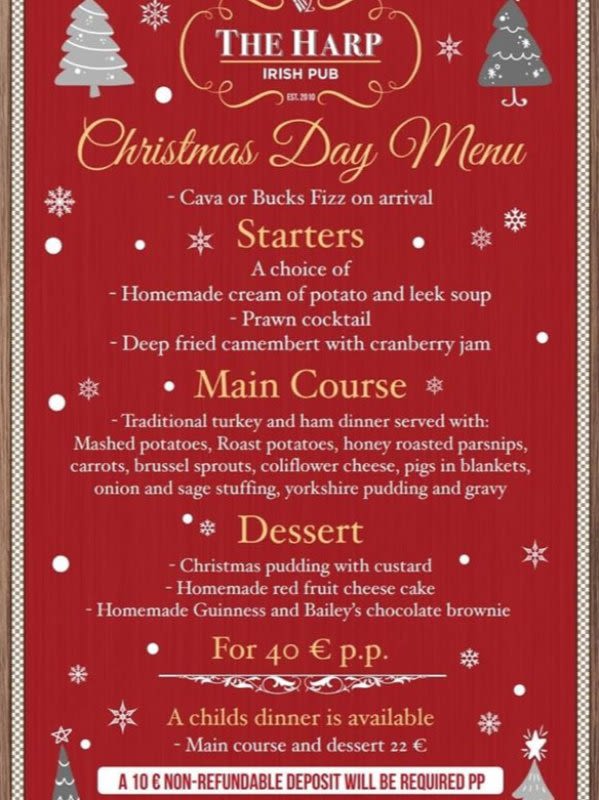 CHRISTMAS DAY!
The bar will be open at 9:30 am for breakfast.
Christmas dinner will be served from 13:30 at 5 different sitting times, please BOOK NOW to avoid disappointment.
18:30 LIVE MUSIC until late.
Christmas on the beach in Playa Blanca
If you're a first time visitor to Playa Blanca during the winter month you may be wondering if the weather will be nice enough to spend Christmas day at the beach.
Although no one can predict the weather with certainty so far ahead (unless you're reading this on Christmas Eve), there are great chances that the sun will be shining bright and you will still be wearing your bathing suit along with your Santa hat. Instead of snowmen, you can do a sandcastle and even grab your lunch on the beach, if you've remembered to do your shopping in advance.
This page will be updated as soon as we get more info about restaurants and what to do in Playa Blanca at Christmas.
Read more about Christmas in Lanzarote.

See our recommendations for things to do in Playa Blanca, plus a list of things to do in Lanzarote if you want to explore more places around the island.

RESTAURANT OWNERS: If your place has a special menu for Christmas day please just send us a message on Facebook or an e-mail with your info/menu and we will add it to our page! Please help us share this message and reach local businesses!