First Christmas Market in Maspalomas - Gran Canaria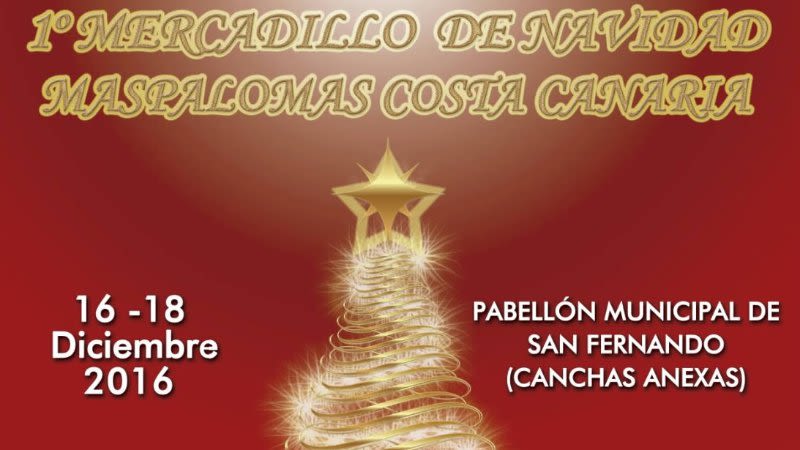 It looks like 2016 brings more interesting in Christmas events in the Canary Islands, as tourism grows and the local authorities are looking to offer more entertainment.
This year will mark the beginning of the first Christmas Market in Maspalomas, Gran Canaria, between 16 - 18 December, organized by the City Council of San Bartolome. The program will include activities and workshops organized in the San Fernando Pavilion, where the market is usually held.
2016 also marks the year of the first Christmas Market in La Laguna in Tenerife, so it seems this is now becoming a trend in the Canary Islands.
16 - 18 December 2016 - 3 days of Christmas Market in Maspalomas, Gran Canaria
The event wishes to deliver a magical Christmas moment to all people visiting, so there will be various activities organized.
The market starts on Friday, 16 December at 17:00 hours (5PM).
Location: San Fernando Pavilion
The program includes live music performed, workshops, gastronomic demonstrations, sport activities like zumba classes and also a recreational area. Also, children are expected to visit the Santa Claus House and the dedicated space for kids: Holiday World Playground.
For visitors looking to buy Christmas gifts there will be a shopping area with 24 shops, selling products dedicated to the holidays.
Visitors to the Christmas Market in Maspalomas are encouraged to also contribute in the solidarity campaign initiated recently by the local authorities, called "Un poco de ti es mucho" - A small gesture from you means a lot. Visitors can bring non perishable food, hygiene products and also toys, that will be donated to the non profit organizations like Red Cross, Elomar and others.