Christmas in Puerto del Carmen, Lanzarote - Restaurants for Christmas Dinner 2020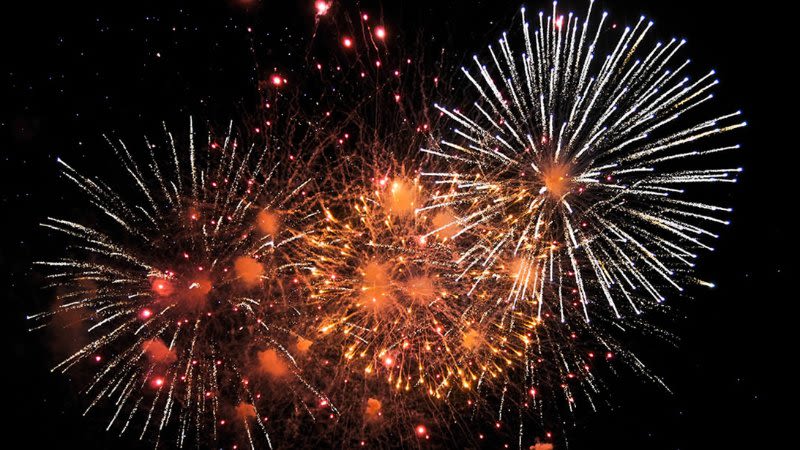 Christmas in Puerto del Carmen is very different from the usual holiday at home for most of us. You can still expect temperatures to be in their mid-20s °C and, so it will probably be a sunny holiday.
Spending Christmas morning on the beach may seem odd at first, but it's the best present you can get.
Puerto del Carmen is a lovely place to spend the holidays since it's so lively and with so many options for entertainment. No matter where you decide to stay, in the old harbor or in the new town, you will be spoiled with choices of great restaurants, bars and cafes.
Christmas events in Puerto del Carmen 2020
The City Council of Tias usually plans different events throughout the month of December and this is the schedule for the 2020 events.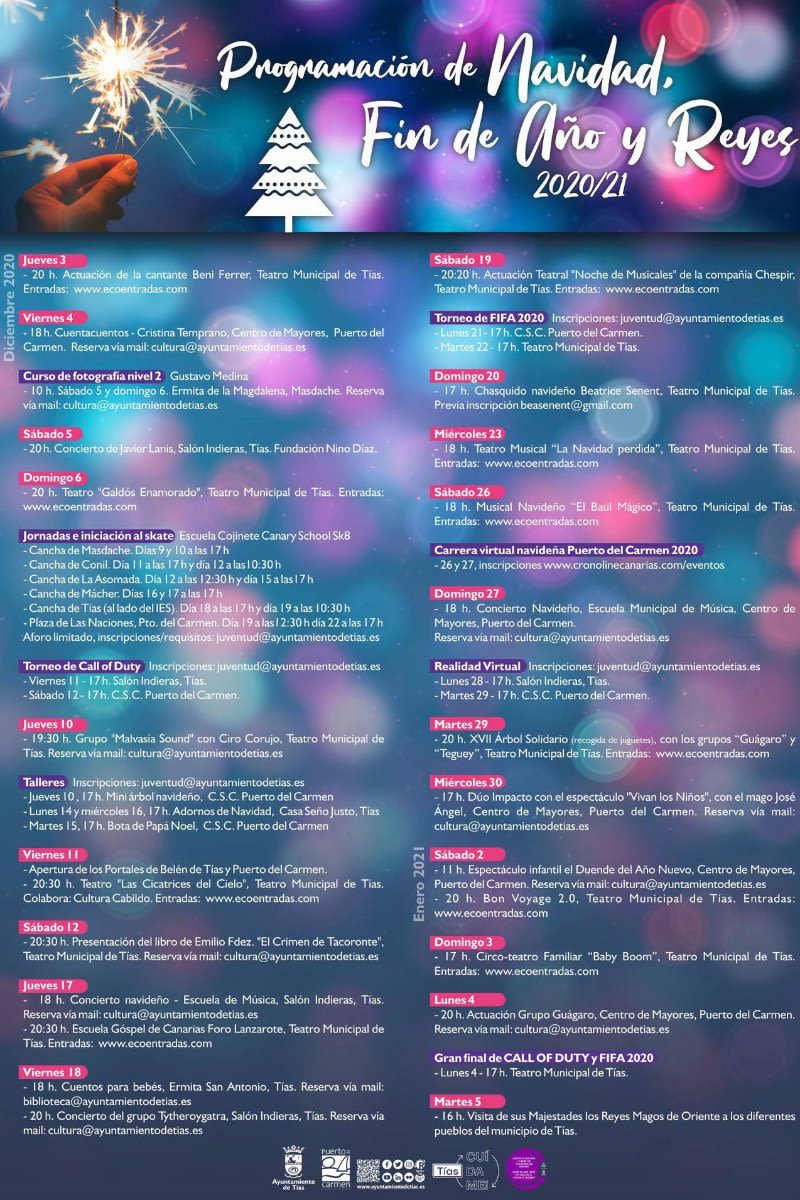 Santa Parade 2020 in Puerto del Carmen
Will there be a Santa Parade in Puerto del Carmen in 2020?
We don't know.
There wasn't one back in 2019, and with everything that's currently going on, we don't know if one will be allowed to happen.
Restaurants for Christmas Dinner 2020 in Puerto del Carmen, Lanzarote
Puerto del Carmen is always packed on Christmas and New Year Eve, so if you wish to dine in one of the restaurants we talk about in this article, you should book in advance.
Most of the restaurants on the island will offer a special menu for the holiday, so you need to know what you're looking for. Do you want a traditional Christmas dinner or you want to try something new? There are plenty of options, from ethnic foods to authentic and local Spanish food.
Below you have a selection of Christmas menus from different restaurants and bars in Puerto del Carmen. We will update this list with new offers to include more places, so let us know about other menus that would fit the list.
The Good Old Days Bar & Kitchen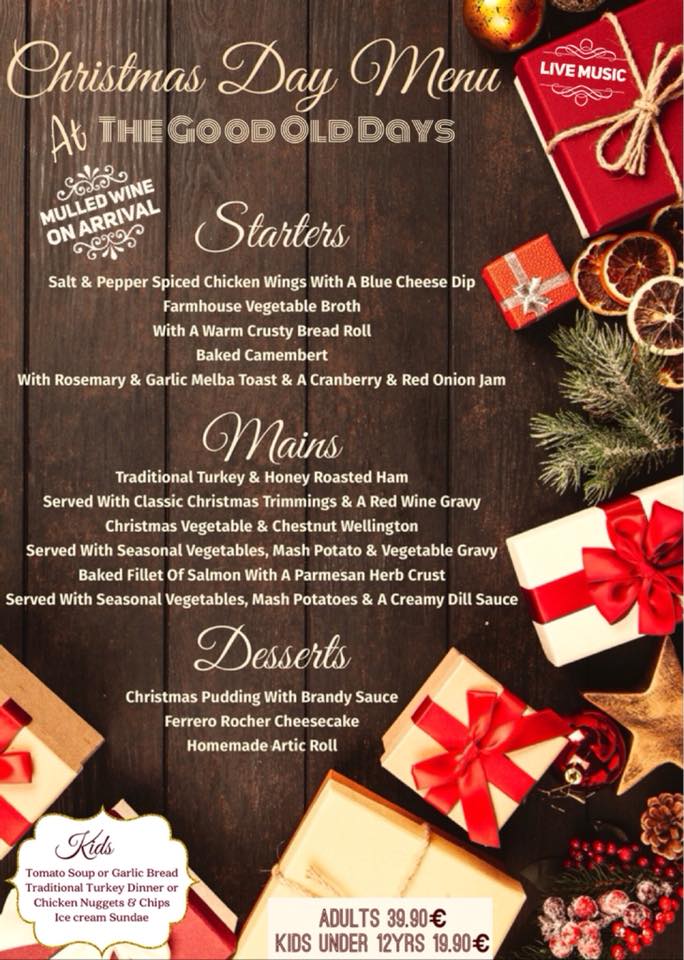 Arthur's Bar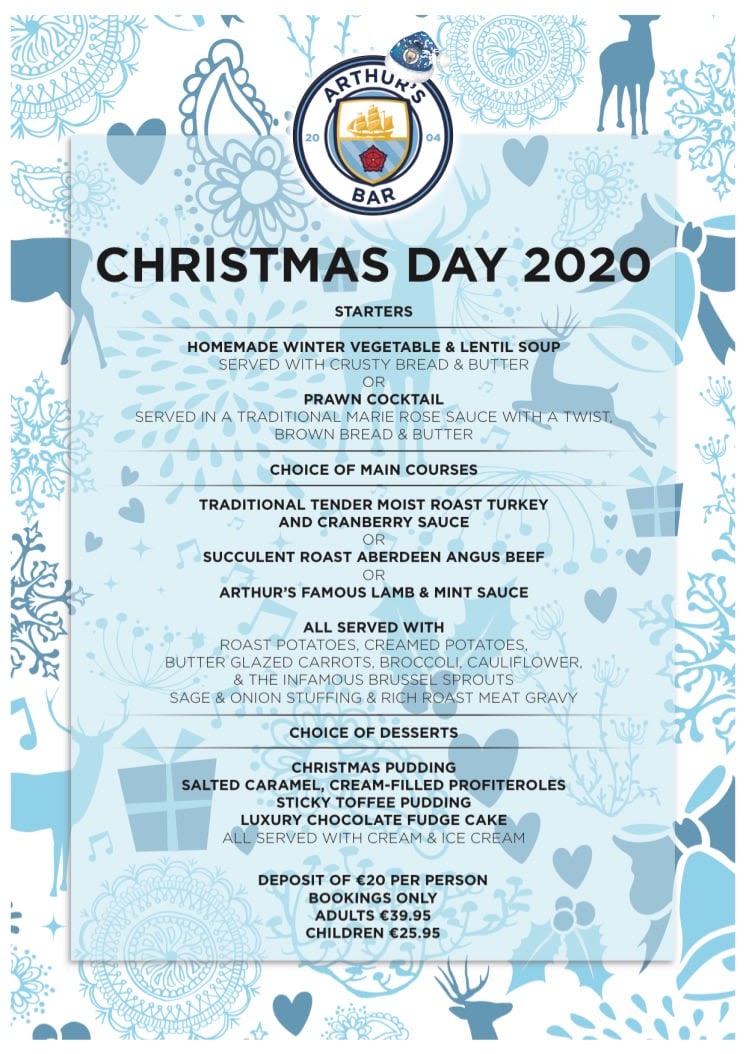 Hankey Panky's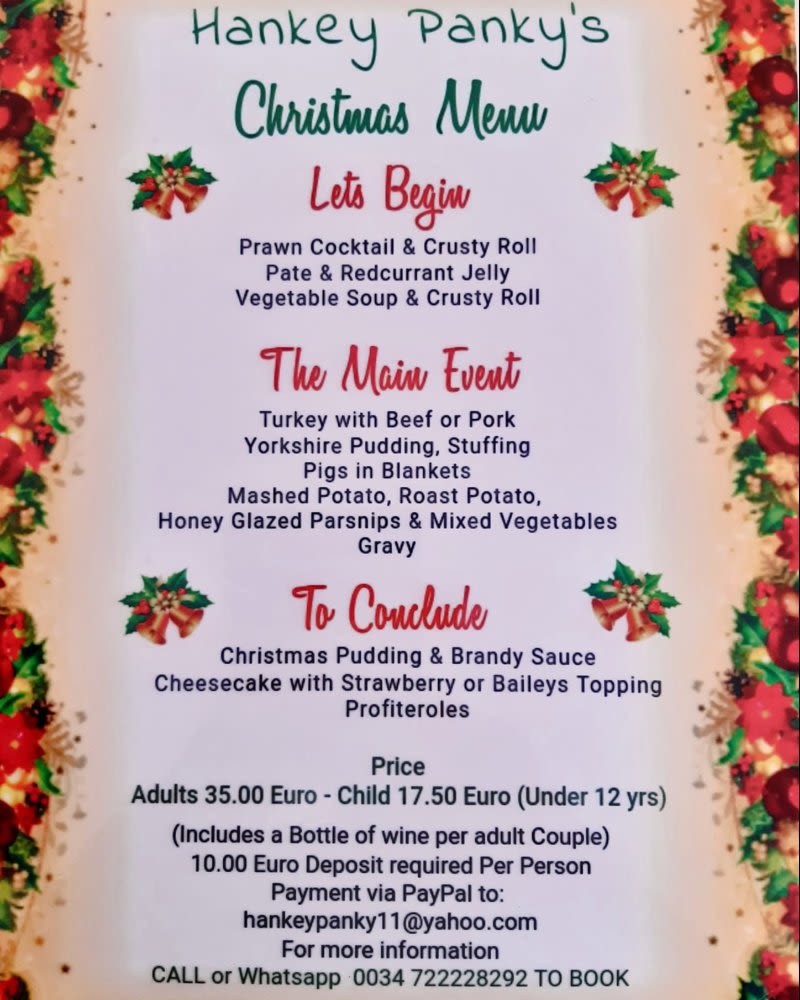 Friends Bar Puerto Del Carmen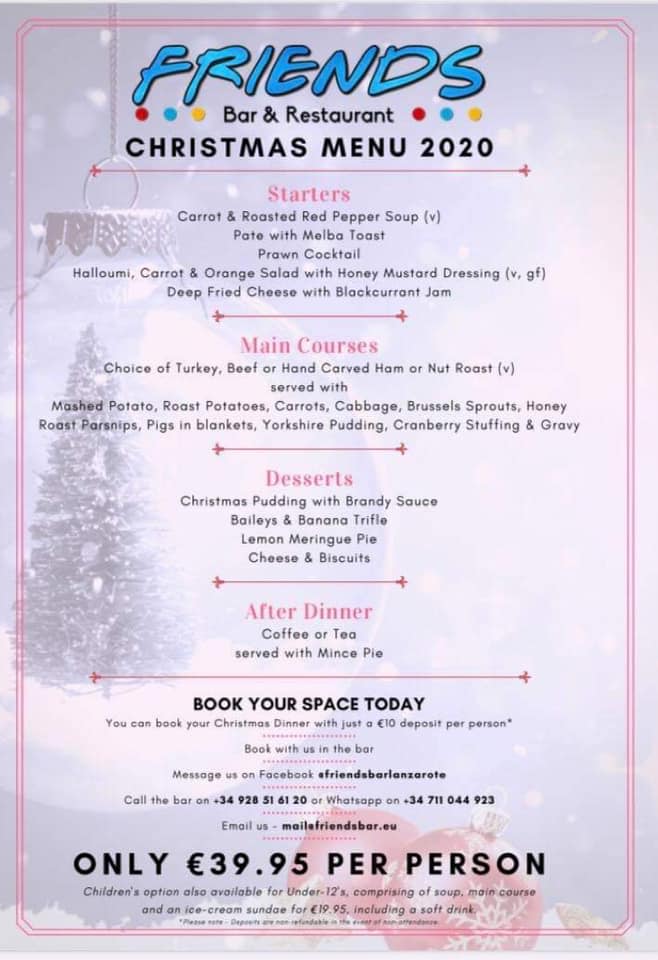 Christmas on the beach in Puerto del Carmen
If you haven't booked anywhere and you can't find anything to your taste, there's a great alternative always available to anyone: the beach!
See what to expect in terms of weather in December in Lanzarote
Since you've planned a winter holiday in Lanzarote, Christmas on the beach is always a good alternative and it will be something to remember. In December temperatures are still in their 20°C and rarely drop below 20°C, so do some shopping the day before and spend Christmas day on the beach. No reservation needed, Playa Grande in Puerto del Carmen is large enough for anyone willing to spend the day here.
The Canary Islands are actually the warmest places to visit in December in Europe, so if you're planning a hot and sunny trip for the holidays, you should look no further than Lanzarote or any of the other islands in the archipelago.