Cofete beach in Fuerteventura among Top 25 Beaches in the World in 2021 according to Tripadvisor users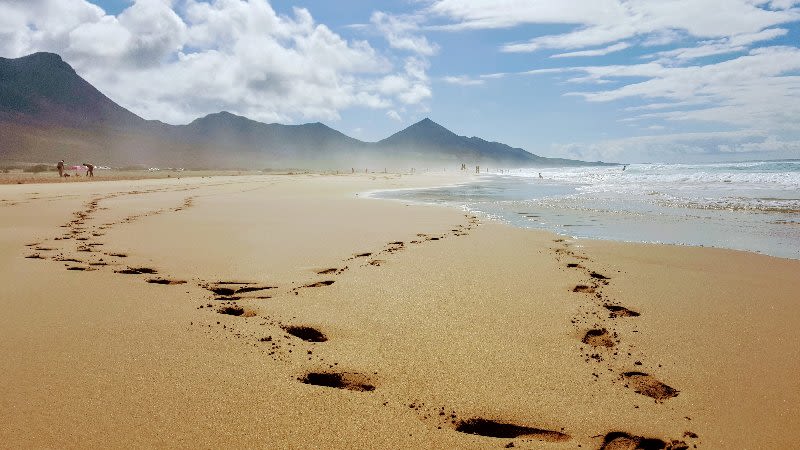 Tripadvisor has published its Travelers' Choice awards for 2021 and when it comes to the best beaches in the world, Fuerteventura is present among the best 25 with the stunning Cofete beach, the most incredible beach that you can visit on the island.
Cofete beach is located in the very south of Fuerteventura and getting there might not be easy, but it's worth the effort and it's one of the places you shouldn't miss when visiting Fuerteventura.
Playa de Cofete is placed in 11th place among Tripadvisor's Top 25 beaches in the world and it's the only beach in the Canary Islands that is included in the top. There's just one other Spanish beach in the top in the 16th position and that is La Concha Beach from San Sebastian - Donostia.
Top 25 Beaches — World 2021 - Traveler's Choice Awards
1. Whitehaven Beach - Whitsunday Island, Whitsunday Islands
2. Santa Maria Beach - Cayo Santa Maria, Villa Clara Province
3. Baia do Sancho - Fernando de Noronha, Brazil
4. Grace Bay Beach - Grace Bay, Providenciales
5. St. Pete Beach - St. Pete Beach, Florida
6. Turquoise Bay - Exmouth, Australia
7. Eagle Beach - P - Eagle Beach, Aruba
8. Spiaggia dei Conigli - Lampedusa, Islands of Sicily
9. Ka'anapali Beach - Lahaina, Hawaii
10. Baia dos Golfinhos - Praia da Pipa, Brazil
11. Playa de Cofete - Morro Jable, Spain
12. Varadero Beach - Varadero, Cuba
13. Praia da Falesia - Olhos de Agua, Portugal
14. Maho Bay Beach - Cruz Bay, St. John
15. Seven Mile Beach - Negril, Jamaica
16. La Concha Beach - San Sebastian - Donostia, Spain
17. Playa Norte - Isla Mujeres
18. Seven Mile Beach - Seven Mile Beach, Grand Cayman
19. Bavaro Beach - Bavaro, Dominican Republic
20. Bournemouth Beach - Bournemouth, United Kingdom
21. Balos Lagoon - Kissamos, Greece
22. Playa Manuel Antonio - Manuel Antonio, Costa Rica
23. Nungwi Beach - Nungwi, Tanzania
24. Elafonissi Beach - Elafonissi, Greece
25. Plage de Santa Giulia - Santa Giulia, France