Coronavirus in the Canary Islands: 2748 confirmed cases on August 7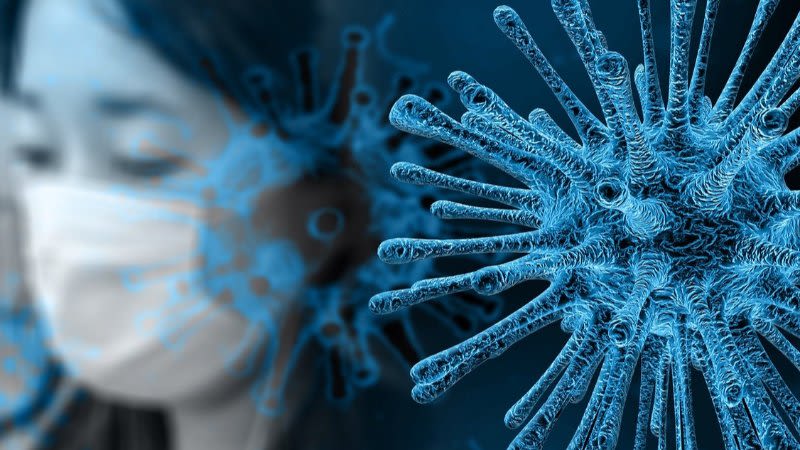 Wondering what is the situation in the Canary Island in regards to the Coronavirus pandemic? Did you have a holiday planned in the Canary Islands which is now affected by the current situation with the Coronavirus spread? We will try to update this page with info about all the islands, as soon as there's something to report.
LAST UPDATE - August 7, 2020
TOTAL confirmed COVID-19 cases in the Canary Islands: 2748

Tenerife: 1713
Gran Canaria: 724
Lanzarote: 97 (1 of them is in La Graciosa)
Fuerteventura: 115
La Palma: 89
La Gomera: 8
El Hierro: 1

TOTAL confirmed cases until 7/08/2020
COVID-19 CANARY ISLANDS SUMMARY
2748 total cases of Covid-19 in the Canary Islands (Spain)
162 deaths in the Canary Islands due to the Coronavirus infection
2367 people have been declared cured
219 active cases of COVID-19 in the Canary Islands
The last recorded death due to Coronavirus in the Canary Islands was registered on June 10th.
On July 30th, the tiny island of La Graciosa has confirmed its first positive case of Coronavirus, after being Covid-free for more than 6 months since the pandemic has started.
COVID-19 ACTIVE CASES: 166 on 07/8/2020

103 active cases in Tenerife
4 active cases in Fuerteventura
98 active cases in Gran Canaria
13 active cases in Lanzarote
Each case is listed based on where the person was when the case was declared.
The Canary Islands register 219 active cases of coronavirus at the moment and the archipelago reached 2748 accumulated cases at the end of Thursday, with Tenerife leading the list. Of the active cases in the Canary Islands, one person is in an Intensive Care Unit (ICU), while 17 are in a hospital ward and 169 are under supervision at their homes, according to the information provided by the authorities (some of the remaining active cases are among immigrants, who are quarantined separately by the authorities).
The Canary Islands currently have 14 active outbreaks of coronavirus with 151 positives, half of which, 75, correspond to immigrants who arrived in the islands by boat, the Ministry of Health reported. In addition, there are 475 more people under observation for having had direct contact with some of those infected in those cases.
There are no active cases at the moment in La Gomera, La Palma, and El Hierro.
Covid-19 cases in the Canary Islands confirmed among the immigrant arriving on illegal boats
There have been several cases of Covid-19 confirmed among the immigrant arriving on the Canarias coasts, but all the persons who tested positive were isolated and the other people who arrived along with them on the same boat are also quarantined.
The Canarian Minister of Health has requested that the central government repeatedly to separate in the statistics the outbreaks of the people that arrive in on boats as immigrants from the rest of the cases detected in the general population.
See the new rules for travel to the Canary Islands
There has been an uprise in the number of confirmed Covid-19 cases especially in Fuerteventura (and also in the rest of the island where boats with immigrants have arrived recently), but there's no need to worry if you have plans to come over on holiday on the island.
These confirmed cases were confirmed among the immigrants who have arrived on the island on boats coming from Morrocco mainly, so they are in quarantine and there is no outbreak of Covid-19 among the general population of Fuerteventura.
According to the General Director of Public Health, these outbreaks do not represent a high threat for the local community and for tourists, as the immigrants are being tested as soon as they arrive and the ones who are positive are kept in controlled isolation, while the ones who are negative are quarantined and then retested after 10 days.
Map to follow the Coronavirus situation in the Canary Islands
The authorities have launched a live map to show the number of COVID-19 cases by island and by each municipality. You can see also the info regarding the number of deaths and recovered cases. This map will be updated constantly by the Canary Islands Government.
Toll-free phone line for questions related to the coronavirus
Gobierno de Canarias has announced on their website that a toll-free telephone line 900 112 061 has been activated, under the coordination of the Canary Islands Emergency Service (SUC), which will respond to requests from citizens for information on prevention measures for Coronavirus infection, possibilities of contagion and false news related to the virus.
How to protect yourself COVID-19 Coronavirus?
Basic protective measures against the new coronavirus from the WHO (World Health Organization)
Wash your hands frequently
Regularly and thoroughly clean your hands with an alcohol-based hand rub or wash them with soap and water.
Maintain social distancing
Maintain at least 1 meter (3 feet) distance between yourself and anyone who is coughing or sneezing.
Avoid touching eyes, nose and mouth
Why? Hands touch many surfaces and can pick up viruses. Once contaminated, hands can transfer the virus to your eyes, nose or mouth. From there, the virus can enter your body and can make you sick.
Practice respiratory hygiene
Make sure you, and the people around you, follow good respiratory hygiene. This means covering your mouth and nose with your bent elbow or tissue when you cough or sneeze. Then dispose of the used tissue immediately.
Why? Droplets spread virus. By following good respiratory hygiene you protect the people around you from viruses such as cold, flu and COVID-19.
If you have fever, cough and difficulty breathing, seek medical care early
Stay home if you feel unwell. If you have a fever, cough and difficulty breathing, seek medical attention and call in advance. Follow the directions of your local health authority.
Calling in advance will allow your health care provider to quickly direct you to the right health facility. This will also protect you and help prevent the spread of viruses and other infections.
Stay informed and follow the advice given by your healthcare provider
Stay informed on the latest developments about COVID-19. Follow the advice given by your healthcare provider, your national and local public health authority or your employer on how to protect yourself and others from COVID-19.
Protection measures for persons who have recently visited (past 14 days) areas where COVID-19 is spreading
Follow the guidance outlined above.
Stay at home if you begin to feel unwell, even with mild symptoms such as headache and a slight runny nose, until you recover. Why? Avoiding contact with others and visits to medical facilities will allow these facilities to operate more effectively and help protect you and others from possible COVID-19 and other viruses.
If you develop fever, cough and difficulty breathing, seek medical advice promptly as this may be due to a respiratory infection or other serious condition. Call in advance and tell your provider of any recent travel or contact with travelers. Why? Calling in advance will allow your health care provider to quickly direct you to the right health facility. This will also help to prevent the possible spread of COVID-19 and other viruses.
We will update this page in case anything changes and new cases of Coronavirus infection appear in the archipelago.