Coronavirus in the Canary Islands - Daily report - 20 January 2021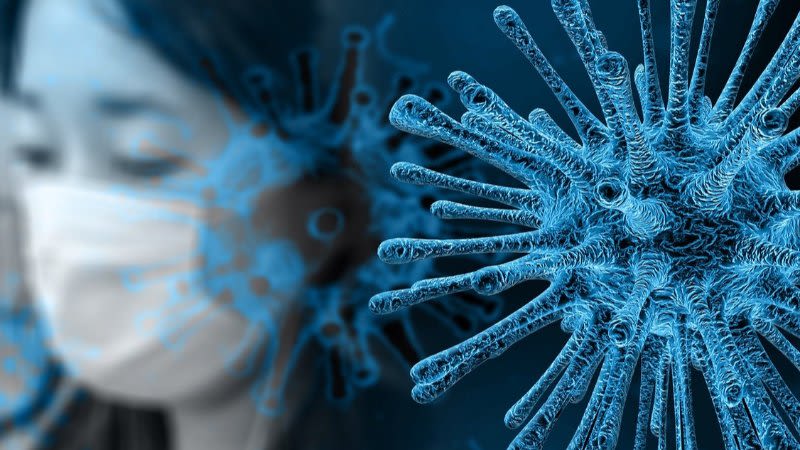 Wondering what is the situation in the Canary Island in regards to the Coronavirus pandemic? Did you have a holiday planned in the Canary Islands which is now affected by the current situation with the Coronavirus spread? We will try to update this page with info about all the islands, as soon as there's something to report.
Total Covid-19 cases Canary Islands: 32,281
14,887 TENERIFE
12,689 GRAN CANARIA
2,743 LANZAROTE
1,302 FUERTEVENTURA
330 LA PALMA
207 LA GOMERA
123 EL HIERRO
TOTAL confirmed cases until 20/01/2021 14:00 h
Active Covid-19 Cases in the Canary Islands: 8,177
4,499 active cases in Tenerife (Alert level 2)
2,520 active cases in Gran Canaria (Alert level 3)
923 active cases in Lanzarote (Alert level 3)
209 active cases in Fuerteventura (Alert level 2)
2 active cases in La Palma (Alert level 1)
5 active cases in La Gomera (Alert level 1)
19 active case in El Hierro (Alert level 1)
Covid-19 daily report - Canary Islands - 20 January 2021 - 297 new cases announced
The Ministry of Health of the Government of the Canary Islands announced 287 new cases of COVID-19 in the last 24 hours and 5 deaths in the archipelago due to Covid-19.
By islands, Tenerife has 14,887 accumulated cases, 47 more than the previous day, and 4,499 active; Gran Canaria today adds 131 cases with a total of 12,689 accumulated cases and 2,520 active. Lanzarote adds 89 new cases with 2,743 accumulated and 923 active cases; Fuerteventura has 1,302 accumulated cases, adding 21 new ones in the last 24 hours and it has 209 active cases. La Palma adds a new case, with 330 accumulated cases and 2 active cases; La Gomera does not register new cases, so it still has 207 accumulated cases and 5 active ones. Finally, El Hierro has 8 new cases, so in total it has 123 accumulated cases and 19 active cases.
COVID-19 IN THE CANARY ISLANDS SUMMARY
32,281 total cases of Covid-19 in the Canary Islands (Spain)
297 new cases in the last 24h
486 deaths in the Canary Islands due to the Coronavirus infection
23,618 people have been declared cured
8,177 active cases of COVID-19 in the Canary Islands
Canary Islands Infection Rate
On January 11th, the Accumulated Incidence (AI) at 7 days in the Canary Islands stands at 78.39 cases per 100,000 inhabitants and the AI ​​at 14 days is at 150.83 cases per 100,000 inhabitants.
COVID-19 ACTIVE CASES BY MUNICIPALITY on 20/01/2021
2,294 Las Palmas de Gran Canaria
2,018 Santa Cruz de Tenerife
1,337 La Laguna
842 Arrecife
249 Granadilla de Abona
238 Arona
141 Adeje
87 Puerto del Rosario
82 Puerto de La Cruz
62 Los Realejos
60 San Bartolomé de Tirajana
55 La Oliva
52 La Orotava
47 Telde
34 Tías
34 Tuineje
34 Candelaria
34 Tacoronte
33 Güímar
33 Pájara
28 Guía de Isora
25 La Victoria de Acentejo
23 Santa Lucía de Tirajana
23 San Miguel de Abona
22 La Matanza de Acentejo
22 El Rosario
21 Mogán
21 Icod de Los Vinos
20 Teguise
18 Valverde
18 Santa Úrsula
17 El Sauzal
15 San Bartolomé
14 Santiago del Teide
13 Ingenio
13 Agüimes
13 Arucas
8 Fasnia
8 Gáldar
8 Teror
7 Tegueste
5 Santa Brígida
5 San Sebastián de La Gomera
5 Valsequillo
5 La Guancha
4 Yaiza
4 Agaete
4 Haría
4 Tinajo
3 Arico
2 El Tanque
2 Los Silos
2 Firgas
1 San juan de La Rambla
1 Vega de San Mateo
1 Los Llanos de Aridane
1 Santa Cruz de La Palma
1 El Pinar
1 Arafo
1 Santa María de Guía
1 Tejeda
1 Artenara
Source: Cartográfica de Canarias, S.A. (GRAFCAN)
There may be some discrepancies between the numbers, while the authorities are waiting for the confirmation of the origin of some contagions (some of the cases detected are tourists or immigrants to the islands, not residents).
Covid-19 cases in the Canary Islands confirmed among the immigrants arriving on illegal boats
There have been several cases of Covid-19 confirmed among the immigrant arriving on the Canarias coasts, but all the persons who tested positive were isolated and the other people who arrived along with them on the same boat are also quarantined. So there's no need to worry if you have plans to come over on holiday on the island.
According to the General Director of Public Health, these outbreaks do not represent a high threat for the local community and for tourists, as the immigrants are being tested as soon as they arrive and the ones who are positive are kept in controlled isolation, while the ones who are negative are quarantined and then retested after 10 days.
Map to follow the Coronavirus situation in the Canary Islands
The authorities have launched a live map to show the number of COVID-19 cases by island and by each municipality. You can see also the info regarding the number of deaths and recovered cases. This map will be updated constantly by the Canary Islands Government.
Toll-free phone line for questions related to the coronavirus
Gobierno de Canarias has announced on their website that a toll-free telephone line 900 112 061 has been activated, under the coordination of the Canary Islands Emergency Service (SUC), which will respond to requests from citizens for information on prevention measures for Coronavirus infection, possibilities of contagion and false news related to the virus.
SEE ALSO