Costa Mogán Carnival 2021 - Arguineguín Carnival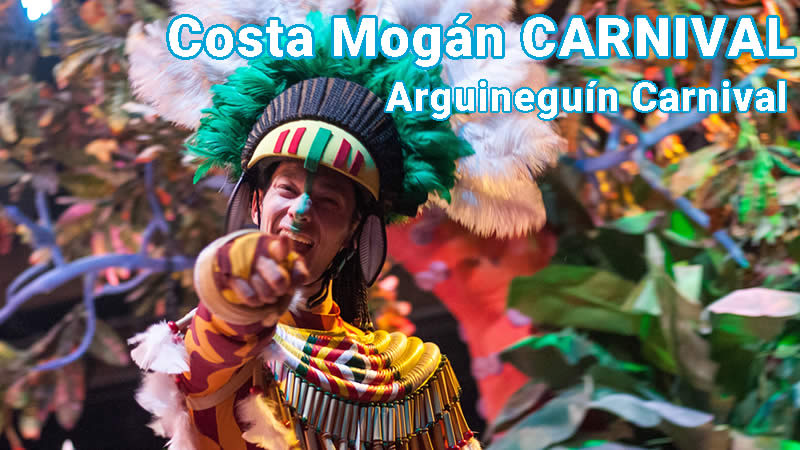 Coming on holiday to Arguineguin or Puerto de Mogan in 2021 and you don't want to miss one of the best events of the year? Then you have to take part in the carnival, which is a great way to mix with the locals, participate in the parade and have a great time during your stay on the island.
The carnival in Arguineguin usually starts right after the Maspalomas Carnival ends, so if you're in the south of the island you can continue easily extend your party days and nights by participating in the events organized by the municipality of Mogan.
In the past years, the City Council of Mogán has offered citizens the opportunity to choose online the theme for the Carnival, but we don't know yet how it will be for the 2021 edition.
Costa Mogán Carnival 2021 (Arguineguín Carnival)
Due to the ongoing Coronavirus pandemic, there are no large events currently scheduled to happen in Gran Canaria.
Even the big carnival in Santa Cruz de Tenerife is canceled in 2021, with everyone hoping that things will return to normal by 2022 so that the next edition of the carnival will be celebrated as usual in Mogan once again.
Theme: to be announced
Costa Mogan Carnival Parade: to be announced
We will update this page as soon as we have more info about the schedule and the events planned during the carnival in Arguineguin.
READ ALSO

A full list of carnivals in Gran Canaria

Info about the weather in Gran Canaria in March