Cotilleando 2018 - Festival in El Cotillo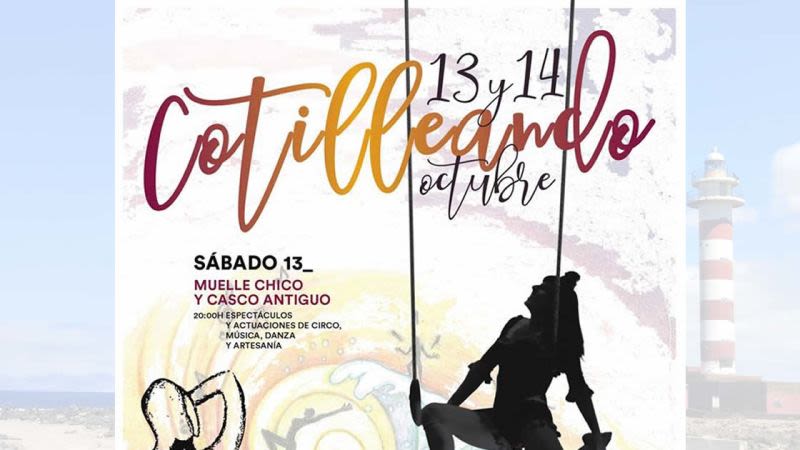 The festival in El Cotillo has reached this year its 3rd edition and is becoming more and more popular.
In 2018 there will be almost 40 international artists, putting up all kinds of shows and surprises. As the festival keeps growing, there is more diversity in terms of culture and artistic expression, representing all tastes.
Cotilleando Festival 2018: 13 & 14 October in El Cotillo
The festival Cotilleando will last 2 days: Saturday, 13 October and Sunday, 14 October, and there will be circus, acrobatic shows, musical shows, craft shows, dance and hip hop, clown acrobatics, and also new locations to surprise the public.
The festival continues to grow in recognition and acceptance in the eyes of the public, because it is a different festival, with a different type of approach regarding the acts performed on stage, bringing a direct interaction between artists and the public.
Program of the artistic festival in El Cotillo, Fuerteventura:
Saturday, 13 October 2018- at 20:00 in Muelle Chico and Old Town (Casco Antiguo) - shows of music, circus, dancing and artisans
Sunday, 14 October 2018 - at 20:00 in Muelle Chico at 17:30 - Children's art Exhibition (Little Artists Exhibition), at 18:30 - Gran Finale Show