7 Best Things To Do in El Cotillo, Fuerteventura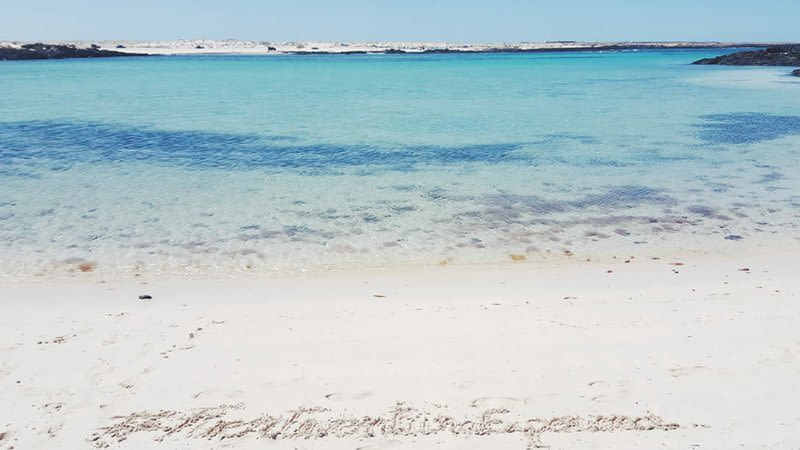 El Cotillo is situated on the North West coast of Fuerteventura and it has one of the best beaches on the island.
El Cotillo beach was voted number 4 most beautiful beach in Europe according to Tripadvisor users and it is truly a small paradise, with all the lagoons and crystal clear waters. The village offers some nice hotels and good restaurants, and it's usually a quiet place, in comparison with other resorts on the island like Corralejo.
Since the village is situated on the west, here you can admire one of the most dramatic sunsets in Fuerteventura, so even if you are staying somewhere else, it is worth the visit just to watch the sunset from Cotillo Beach.

Driving distance to El Cotillo Beach
from the Airport 45 km; 40 minutes drive
from Corralejo 20 km; 22 minutes drive
from Puerto del Rosario 38 km; 35 minutes drive
from Caleta de Fuste 51 km; 50 minutes drive
from Costa Calma 90 km; 1 h 30 minutes drive
from Morro Jable 110 km; 1 h 40 minutes drive
Things to do in El Cotillo
The village gained lots of popularity in the last years, and it is all because of the beautiful landscape, so peaceful and relaxing.
When you arrive in the village you can go straight to Playa de La Concha, which is easy to find and offers easy car parking.
From here you can continue your road towards El Cotillo Lagoons, a series of small beaches, very private and with beautiful white sand.
Playa de la Concha
This beach is featured on many postcards of Fuerteventura and it's been named as one of the most beautiful beaches in Europe by Tripadvisor and many other travel publications.
The white sand, turquoise water, the view... everything makes it idyllic and a great place to visit.
One things we need to mention about Playa de la Concha is that it's often quite windy here and there are no sunbeds or umbrellas for hire. If you plan to spend several hours here you should bring your own beach tent or parasol, otherwise you will definitely get sunburn. Also, the beach looks different depending on the tide, so when the tide is high the water gets deep quicker and when the tide is low it's a great place to be with kids, as they can fully enjoy this beautiful beach.
There are no restaurants or shops on the beach, so better bring something to snack and drink.
El Cotillo Lagoons
Here you will find private beaches, secluded, with wonderful calm waters, ideal also for families with small children.
You can get here by car, by foot or with a buggy tour, but it is worth it to stay here for a few hours and explore around the lagoons.
We love coming here at low tide in summer, when the water is warm, with almost no waves and it is probably the calmest image you will see of the Atlantic Ocean.
There are no bars or shops, so if you plan to spend the day here it is advisable to bring some snacks or you will have to go back to El Cotillo in order to have lunch.
People come here because of the wild and untouched landscape, where you can admire the true beauty of Fuerteventura, with her marvelous beaches and endless dunes of sand.
Surfing in El Cotillo - Playa del Castillo / Piedra Playa
In you are interested in surfing, then once you get to El Cotillo village you should go left towards Playa del Castillo. Continuing from here there are 2 more beaches which are wild and with big waves, ideal for surfing. This is one of the best spots for surfing in Fuerteventura and there are people coming here also from Lajares, Corralejo and all over the island, just to see the beautiful ocean waves.
Castillo de El Toston / Castillo del Cotillo
Going towards the beach you will pass Castillo de El Toston, which is a small circular structure, which can be visited for a small entrance fee of 1,5 euros. You will find out more about Fuerteventura's history and it also has beautiful views of the ocean.
Faro El Toston / El Toston Lighthouse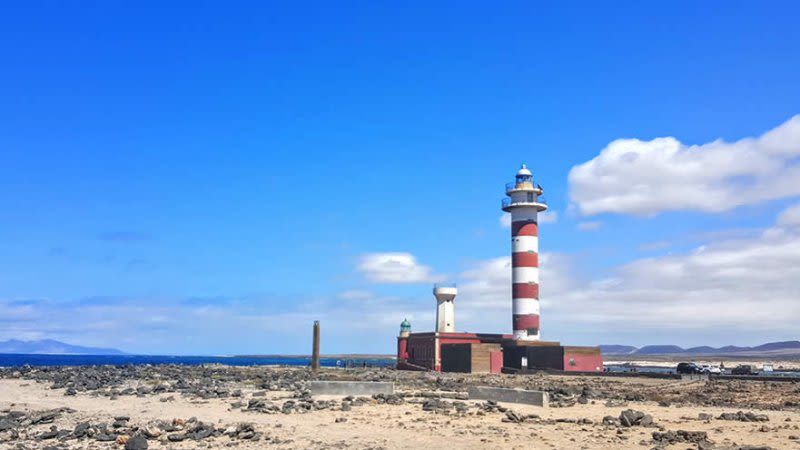 On the road towards the lagoons, after 5 km from El Cotillo, you will pass by El Toston Lighthouse, where there is a small museum and a cafe.
The Traditional Fishing Museum is showcasing aspects about traditional fishing in Fuerteventura and also offers panoramic 360 degress views towards the ocean and also Lanzarote.
It is open from Tuesday to Saturday from 10am till 6pm.
Entrance fee: 3 euros
El Cotillo Market
Every Friday evening there is a small market in El Cotillo. It's a nice place to look around for souvenirs and maybe after get dinner and watch the beautiful sunset in El Cotillo.
Fuerteventura en Musica (FEM)
FEM is an annual event organized on the beach in El Cotillo.
The entrance is free and it's a really popular music festival especially among the Spaniards, who come from all over Spain in order to attend. It's a really nice and chilled vibe and it lasts for 2 days (Friday and Saturday).
El Cotillo Accommodation
The most popular hotel in the village is by far the Hotel Cotillo Beach, a 3 stars hotel with beautiful ocean views. All the rooms have a balcony and pretty spacious and the location is ideal if you like surfing, since you will be close to some of the best locations in Fuerteventura. There are some mixed reviews about this hotel, especially regarding the food served, so you should take this into consideration. However if you are decided to stay near El Cotillo beach, then this is one of your best choices.
Cotillo Sunset Apartments are a great choice if you prefer a self catering accommodation. This is a complex that has studio apartments, with a living room area, a small kitchen area and balcony/terrace. The apartments are situated either on the ground floor or first floor, so if you have a preference ask before you make a reservation.
Sunset Apartments complex is situated right on the beach, so this is a fantastic option if you plan to spend most of your days sunbathing and swimming.
If you think El Cotillo is not for you, then find out more about where to stay in Fuerteventura. Airbnb is also an option and there are some awesome places available in El Cotillo, with breathtaking ocean views.
Restaurants In El Cotillo
La Vaca Azul is a well known restaurant in Fuerteventura, and there are people coming to the village just to eat here. You will find fresh fish and sea food, great serving and nice views from the terrace. It is easy to find, there are signs that guide you to the restaurant.
Azzurro is another good restaurant, which is a bit harder to find, on the road that takes to Faro El Toston.
Address: Urb. Los Lagos, 1, 35650 El Cotillo
It serves both Spanish and Italian dishes, also with fresh fish and seafood.