El Hierro Carnival 2020 - The Carnival in La Frontera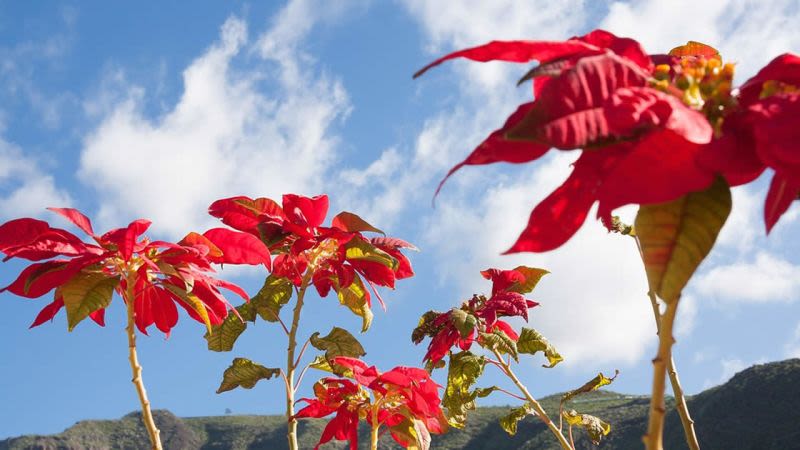 Every island or the Canaries has its own carnival season and in El Hierro the main event happens in La Frontera, in the area Tigaday, the most commercial part of town.
The theme chosen for 2020 is "The Egyptian world", which has been selected via vote organized by the City Council. The City Council has also specified that the main focus for this edition of the carnival are Los Carneros de Tigaday, which will be on the streets on February 23 and 25.
A bit about the history and the traditions of Los Carneros
The tradition for the Carnival in El Hierro is that the local young people get dressed up in costumes made of rams skins and they have to go on the streets to scare people or make them laugh. Los Carneros, as they are called, also go after the people on the streets and paint their faces bitumen. The origins of this tradition are closely linked with the history of pastoral life in El Hierro. The island used to have many shepherds and for many years this used to be a very important occupation for locals. They still honor their history by keeping alive this tradition during the carnival days.
La Frontera Carnival 2020: 21 - 26 February 2020
The next edition of the carnival in La Frontera (El Hierro) will be celebrated between February 21st until February 26th, 2020.
Frontera Carnival in El Hierro: 25 February 2020 - Martes de Carnaval (Carnival Tuesday)
The theme for the Carnaval this year: The Egyptian World
Schedule for the events in La Frontera
THIS IS THE SCHEDULE FROM ONE OF THE PAST EDITIONS - WE WILL UPDATE THIS PAGE AS SOON AS WE HAVE MORE INFO
25 February 2017
Coso de Carnaval at 17:00, starting from Las Ramblas
Music and dancing, starting at 21:00 in Calle Tigaday
26 February 2017
Salida de Los Carneros, at 17:00, Calle Tigaday
27 February 2017
Day Time Carnival at Tigaday Square: in the morning activities for children and music and concerts in the evening
28 February 2017
Salida de Los Carneros, at 17:00, Tigaday Streets

1 March 2017
Quema del "Machango", 19:00, from Merese Square