Events in Playa Blanca - August 2017 Edition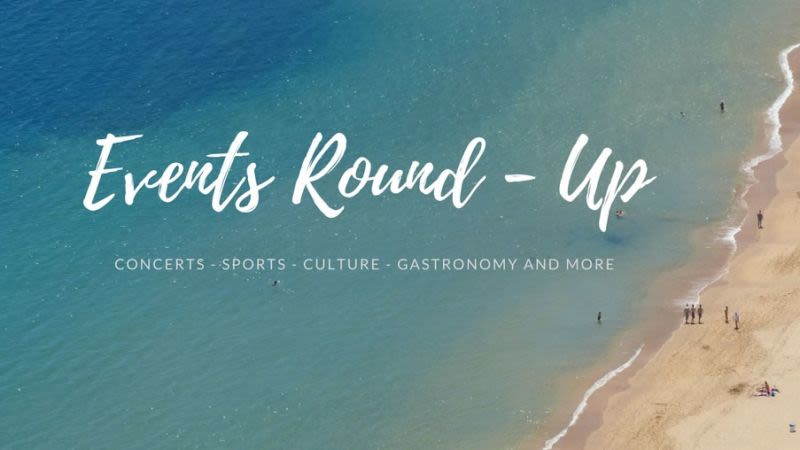 August will be a busy month in the municipality of Yaiza, a month mainly dedicated to youth and sporting activities for kids and people of all ages as well.
Events in Playa Blanca, Lanzarote - August 2017 - Schedule & Info
7 & 8 August - Skateboarding Workshop
Dedicated to all the kids and teens that want to learn new tricks.
Between 16:00 - 18:00 in Plaza Mercado de Uga.
12 August - TRIYAIZA RUN
On Saturday will take place the TRIYAIZA RUN for both kids and adults. The run for kids will start at 10:00 and for adults at 11:00.
Meeting point: Plaza del Carmen, Playa Blanca
For kids: 600 m distance for kids between 6 and 10 and 1000 m for kids between 11 - 13 years old.
For adults there are 2 options also: 5 km - starts at 10:30 and 10 km, which starts at 11:30.
You will have to sign up and pay the participation fee in order to take part in the TRIYAIZA RUN 2017.
Costs: kids 600 m & 1000 m - 4 euro / adults 5 km - 8 euro / adults 10 km - 12 euro.
12 August - Extreme day
Championship of Extreme sports at 16:30 in the skate park in Playa Blanca.
13 August - Concert in Playa Blanca with Las K-NARIAS and Maikel Delacalle
Starts at 13:30 in Playa del Pueblo.
Read more info about what to do in Playa Blanca in August on this page put up by the Ayuntamiento de Yaiza (available only in Spanish).