Events in Tenerife in August 2017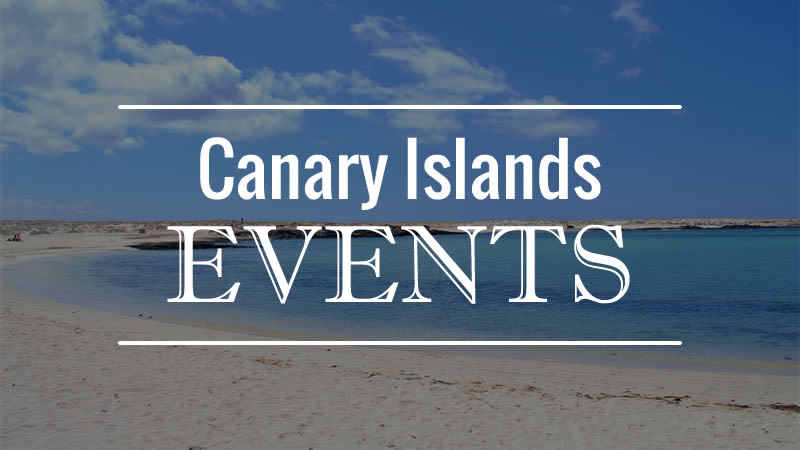 August will be a month full of events in Tenerife, so if you're coming on holiday to the island why not participate in some of them?
What's going on: Tenerife Events - August 2017
4 August 2017 - Melendi Concert in San Cristobal de La Laguna
21:00 h
Santiago Martin Stadium
Melendi will be in concert in Tenerife with his new album Quitate las gafas (take off your glasses). If you want to listen to some nice rhythms and dance and sing along the locals, then this is the concert to attend.
5 August 2017 - Arona Summer Festival
Amarilla Golf in San Miguel de Abona
The GO TO summer festival for electronic music in Tenerife.
Line-up for Arona Summer Festival:
Steve Angelo
Steve Aoky
Michael Calfan
Kryder
Atica
Deejay Dario
Cormack & Simmelink
For more info about tickets to Arona Summer Festival, camping and bus schedules to the party, check their official website http://www.aronasummerfestival.com
5 August 2017 - Carlos Vives Concert
Playa de las Americas - Antonio Dominguez Stadium
This concert is part of the artist's current tour called Fiesta de Todos and also part of the festival Mar Abierto.
6 - 12 August 2017 - PWA Windsurf World Cup Tenerife
El Medano
If you're passionate about surfing, then you have to be in El Medano for the Windsurfing Championship in Tenerife. El Medano is the best place on the island for watersports, so don't miss this event if you want to learn from the best.
12 August - Sunblast Festival
Golf Costa Adeje
Sunblast Festival is yet another electronic music festival, which reached its 5th edition this year.
They claim to have the biggest free bar festival in the world, so if you're in the mood for a night of fun, then this is the place to party.
19 August 2017 - Tenerife Water Color Festival
Guimar - Poligono del Valle de Guimar
A festival inspired by India, full of music and color and good times. Be prepared to be covered in color, so we'd say it's best not to bring your finest suit for this event. Similar festivals have been popular in the Canary Islands for some time and Lanzarote has celebrated its own event called Holi Lanzarote this year.