First Trailer for Wonder Woman 1984 Movie, filmed in Tenerife and Fuerteventura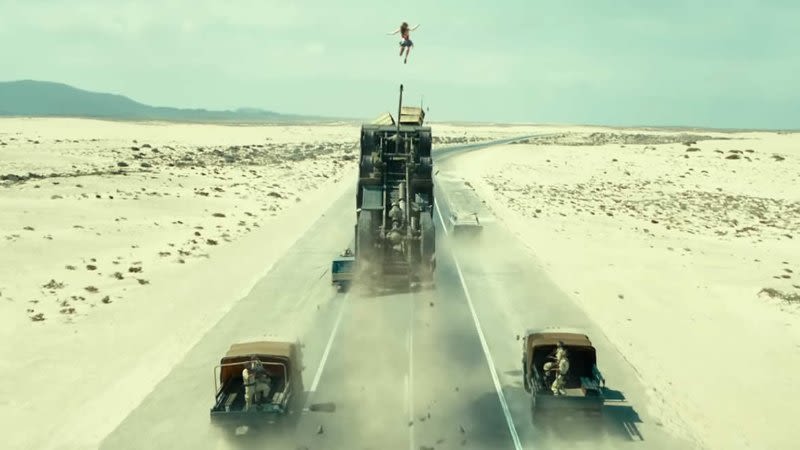 The first trailer for the movie Wonder Woman 1984, which was filmed partially in Tenerife and Fuerteventura, is now out after a long wait. Can you recognize the location in the photo above?
In this first trailer, we can get a few glimpses of some of the locations where the crew filmed in the Canary Islands. This new movie will star Gal Gadot in the role of Wonder Woman, while Chris Pine appears in the role of Steve Trevor, as her friend and sidekick.
In Fuerteventura, the movie has sparked a lot of controversies, due to the fact that a vast part of the Corralejo dunes was closed for the public during the filming of the movie.
From Fuerteventura, the film crew moved to the island of Tenerife, where they filmed in the north-west region, known as Isla Baja.
The trailer premiered during Comic-Con Experience São Paulo, while the movie is scheduled come out on June 5, 2020, so for fans of the DC universe, there are still 6 months left to wait until the movie is released.