Free Walking Tour in Teguise, Lanzarote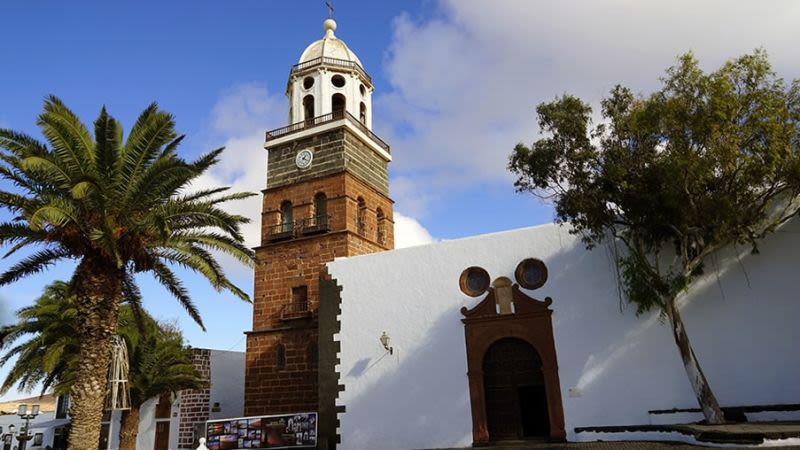 Teguise is the old capital of Lanzarote and a place full of history so a walk through the historic center is like going back in time hundreds of years ago.
The town still preserves a lot of buildings with architecture from the XVIII and XIX century and it seems stuck in time, in the year 1852 when Arrecife became the new capital of Lanzarote and so people lost interest in regards to Teguise.
Historical Teguise - Free Walking Tour through the historic center
Every Wednesday from 10:00 to 13:00
Meeting point: At the Timple Museum's doorstep
Difficulty: Easy
Languages: Spanish and English
Group size: 40 people
Walking through the historical old town of Teguise takes us back centuries, to times when the island was governed by Landowners, Lords and the Clergy (ecclesiastical).
After Teguise lost its capital status and prestige, a severe economic crisis was created and all construction and town development had stopped. This is the reason why even today the town looks like it's from another time, with beautiful buildings and architecture specific to the Canarian Archipielago.
The guided tour will take your through the streets and you will find out more about all the people that have influenced Lanzarote and it's destiny across time. During the weekdays the town is really peaceful and quite and you will be able to explore more and discover its past. You can even read more about things to do in Teguise and about Teguise Market.
The tours will start on April 5th 2017 and you have to make a reservation online on http://www.teguise.es/visitas-guiadas/
In 2018 Teguise will celebrate 600 years of existence, so this is a great place to visit during your stay in Lanzarote if you want to learn more about the history of the island.