Fuerteventura International Kite Festival 2020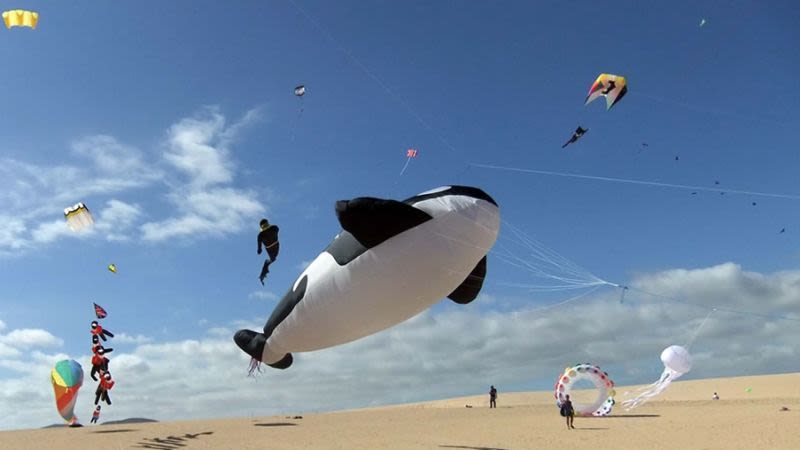 In 2020, the International Kite Festival in Fuerteventura will celebrate its 33rd edition since it first launched in 1987. The event has started more than 30 years ago and it was simply a gathering put together by people who were passionate about kite flying and since then it has grown with each edition, into the internationally recognized event that it is now.
Fuerteventura International Kite Festival 2020: 6 - 8 November 2020
The event is aimed to attract both amateurs and professional kite pilots, so if you are passionate about kite flying this is the place to be.
See what you can expect in terms of weather in Fuerteventura in November
Also, if you happen to be on holiday in Corralejo at that time (or anywhere else on the island for that matter) it is worth it to come and see the amazing kites flying over the sand dunes, with the Lobos Island and the turquoise water in the backdrop.
In the last years, the Kite Festival in Corralejo - Fuerteventura has attracted a lot of attention from the Spanish press and international as well, so participants gather from numerous countries to take part in this colorful event.
Schedule for the 2020 edition of the Kite Festival in Fuerteventura
Friday, Nov 6th
Opening flight of the Kite Festival
Exhibition of static and acrobatic kites
Saturday, Nov 7th
Kite Exhibition of diverse shapes and colours
Sunday, Nov 8th
The kite festival continues
Closing of the festival and prize ceremony
See the times below on the official poster of the event.