The next Star Wars movie will be filmed in Fuerteventura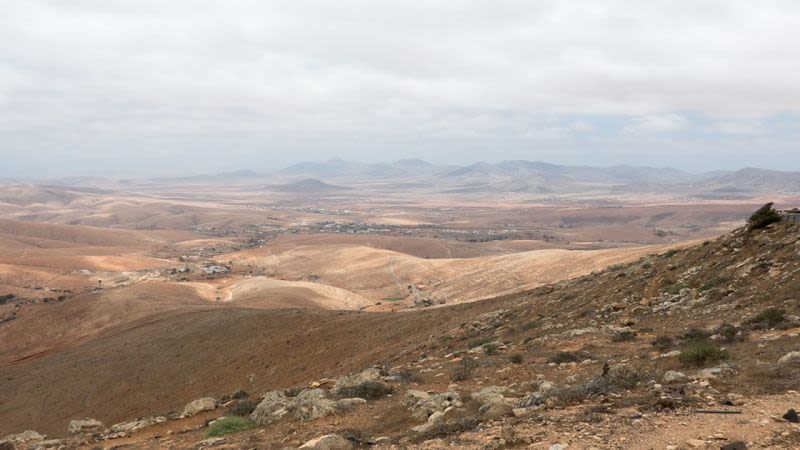 In the last years Fuerteventura has become a popular choice among Hollywood directors, with movies like Exodus: Gods and Kings and Allied partially show on the island. In 2016, Brad Pitt and Marion Cotillard, his co-star in the movie Allied, have been filming in Fuerteventura for two days, on the beaches in the north and other arid and inhabited areas.
At the start of this year, the popular spanish blog El Blog de Cine Espanol (www.elblogdecineespanol.com) has published an exclusive story, regarding the filming of the spin-off movie about the young Han Solo in Fuerteventura.
Several large Spanish publications have reached to the person responsible for Fuerteventura Film Comission, Edilia Pérez Guerra, but until this moment she has not confirmed the news as being true.
Update: Fuerteventura - confirmed as a set in 2017 for the next Star Wars movie

Paul Bateman, director of Pinewood Shepperton Studios, confirmes on Twitter the news regarding Fuerteventura as a movie set for the next Star Wars:
This is a huge news for Fuerteventura, since the Star Wars franchise, owned by Disney and Lucas Films is a huge success and fans are always interested in the locations chosen for the movies.
Paul Bateman's tweet included a link to the location of barranco Las Penitas, so this will probably be one of the chosen locations for filming.
The movie will be shot in the first trimester of the year, possibly going into the beginning of the second trimester. The Canarian production company Volcano Films will be in charge and it's the same company that handled the production work for the Exodus movie.
Fuerteventura will emulate the planet Tatooine, the planet where the young Han Solo meets Luke Skywalker. Tatooine is described as a desertic planet, with dunes of sand, so in this regard, Fuerteventura seems like an adequate choice as a movie set.
This will be the second time when part of a Star Wars movie is filmed in Spain. In 2002, some scenes of the film Star Wars: Episode II – Attack of the Clones was filmed in Seville, recreating Theed, the capital of Naboo.
The next Star Wars movie is set to be released in 2018 and among the stars confirmed to appear in the film are Emilia Clarke (Daenerys from Game of Thrones), Donald Glover as Lando Calrissian and Alden Ehrenreich as the young Han Solo.