Fuerteventura Windsurfing World Championship 2019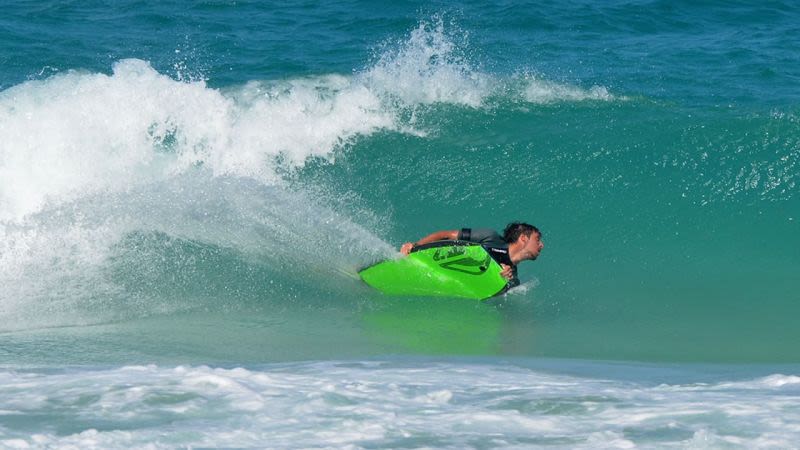 In 2019, for the 34th year in a row, the World Cup Surfing Championship will take place in Fuerteventura, on the famous Sotavento beach.
Playa Barca, part of Sotavento, is considered the perfect windsurfing spot in Fuerteventura. It is located only 200 m away from the Hotel Melia Gorriones and directly at the tidal lagoon where the World Cup takes place.
Rene Egli is the company that organizes the event in Fuerteventura each year and the complete program includes parties in the evenings and events suitable for the entire family.
Fuerteventura Windsurfing World Championship Dates: 19 July - 3 August 2019
Location: Playa Barca - Sotavento
Disciplines: Men Slalom, Women Freestyle, Men Freestyle
Schedule:
19.07.2019 - 24.07.2019 GKA Kitesurf Strapless Freestyle Grand Slam
25.07.2019 - 29.07.2019 PWA Windsurf Freestyle Grand Slam
30.07.2019 - 03.08.2019 PWA Windsurf Slalom Grand Slam
For beginners there will also be professional training available, from the best windsurfing center in Fuerteventura.
You can also rent equipment for both surfing and kitesurfing and you can check the prices online on the Rene Egli website.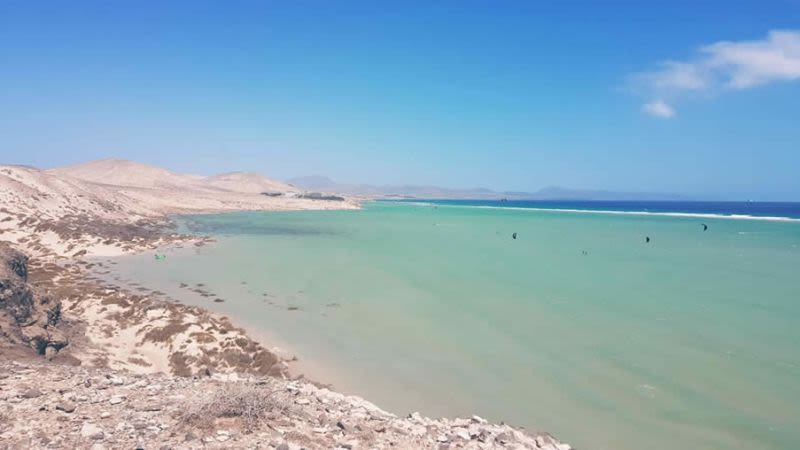 Free Shuttle Service
For customers of Rene Egli who chose to stay in the nearby resorts of Costa Calma, Esquinzo and Jandia, the company offers a free shuttle service, available from your hotel to the beach, only by prior appointment.
The Windsurfing Championship in Fuerteventura is an annual event of international importance, and many tourists come here in the summer only to participate or watch the professionals at work.
It's a great atmosphere and beginners are welcome also, with many classes available for those just starting with windsurfing.
Where to stay in Fuerteventura during the Windsurfing World Cup
The Jandia peninsula is considered the best area for windsurfing in Fuerteventura and Costa Calma is the most popular choice for accommodation in this part of the island. If you don't want to stay at the Melia Gorriones Hotel, which is situated right on the beach, with the best position possible for participating in the event, then Costa Calma is the second option, with more choices for hotels and apartments available.
See also more details about the weather in Fuerteventura in July
DID YOU KNOW THAT...
Jandia is home to some of Fuerteventura's most amazing beaches, so you will have plenty of places to explore in this southern part of the island?
GET YOUR 34€ AIRBNB COUPON CODE NOW!
If you create a new account you can get up to 34€ Free Travel Credit on Airbnb. Just click below and Sign up on the Airbnb website. Once you've created your new account you are ready to go and the credit will be automatically applied to your first reservation with a total of more than 69€.
The tidal lagoon at Playa Sotavento has optimal conditions for all levels of windsurfing skills, so it's ideal for beginners and intermediates. The entire length of the lagoons extends to over 4km long and it's up to 200m wide, so it's a huge space to practice and learn.
The Windsurfing & Kiteboarding World Cup in Fuerteventura is a highly anticipated event, where all the popular stars of surfing reunite in one place to offer advice and a breathtaking show in the days of competition.