Giant Caribbean Agave in Tenerife blooms after 30 years of waiting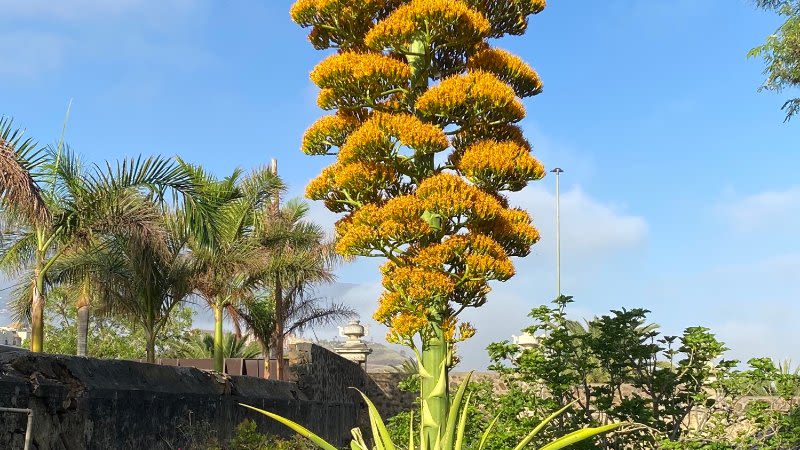 The giant Caribbean agave from the Botanical Garden in Puerto de la Cruz blooms after 30 years of waiting.
This wonder of nature was planted in the Botanical Garden in the late 1980s.
The Botanical Garden of Puerto de la Cruz (Tenerife) has witnessed the metamorphosis of one of its most unique plants. It is the so-called Agave Cacozela known as the New Providence pitera, magüey or mambú that has surprised with its spectacular flowering after 30 years of waiting.
It is a species that only blooms once during its life and belongs to the group of Caribbean Agaves. Among its characteristics is that of having one of the most spectacular inflorescences with numerous golden flowers, distributed in a very compact way on a large stick that can exceed six meters in height. The rosette that forms the leaves reaches four meters wide. This giant Caribbean Agave was planted in the Botanical Garden in the late 1980s. It is a very hardy plant that needs little water and plenty of sun, which is why it has adapted very well to the climate of Tenerife.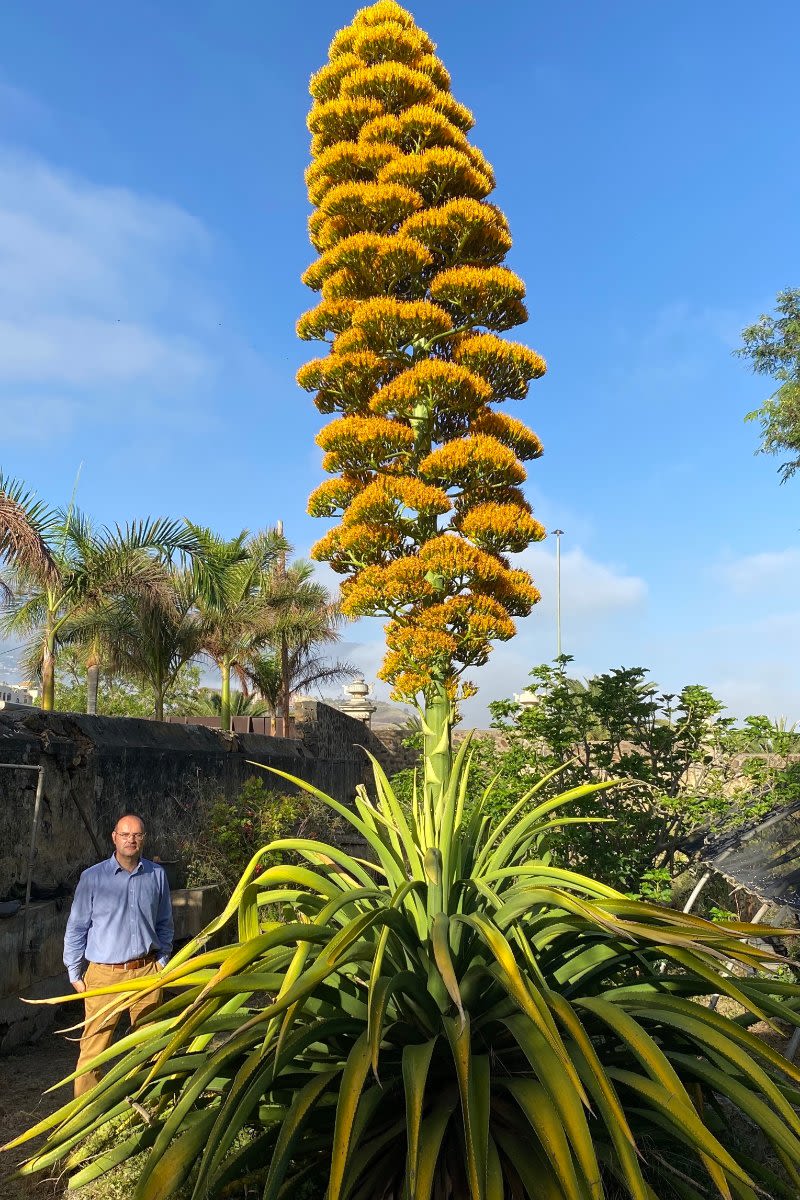 This plant is endemic to the Bahamas, New Providence and Eleuthera Islands, and was described by William Trelease in 1913. At the end of its flowering the plant dies after leaving offspring in the form of thousands of seeds. The flowers remain open approximately 20 days after which the fruits begin to form.
The Minister of Agriculture, Livestock and Fisheries, Alicia Vanoostende, explains that "in the Acclimatization Garden of La Orotava they have seeds of this species in order to replace the natural loss of this wonderful specimen, from which we will have to wait for at least twenty-five years to see its flowering ".
The regional head recalled that during the state of alarm they have continued with the conservation and maintenance work of the Botanical Garden so that when its doors can be reopened, visitors can enjoy its wide variety of plants and flowers.