Gran Canaria Biosphere Reserve, Spain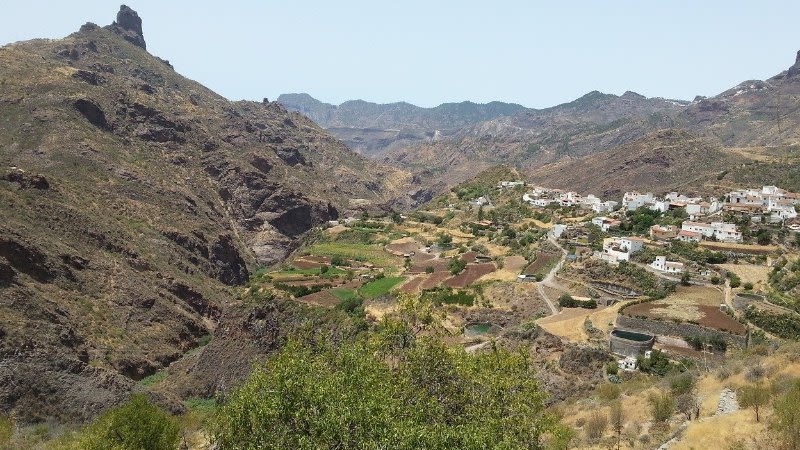 Did you know that a large part of the island of Gran Canaria, part of the Canary Islands archipelago, has been declared a Biosphere Reserve by UNESCO?
On June 29, 2005, the International Council of the Man and the Biosphere (MAB) Programme of UNESCO, declared as a Biosphere Reserve the southwest terrestrial zone of Gran Canaria that covers 42% of the island, as well as a wide marine strip.
Gran Canaria Biosphere Reserve
Designated in 2005
The Gran Canaria Biosphere Reserve (GCBR) comprises a territory distributed in 7 municipalities:
3 in its entirety: Artenara, Tejeda and La Aldea de San Nicolás
4 partially: Mogán, San Bartolomé de Tirajana, Agaete and Vega de San Mateo
All of these municipalities have more than 100,000 terrestrial and marine hectares and a local population of approximately 17,000 inhabitants.
The UNESCO Man and Biosphere Program began in the early 1970s with the aim of harmonizing the conservation and sustainable use of the planet's biodiversity, declaring places that are representative of the relationship between man and nature as a Biosphere Reserve, which is a worldwide recognized title.
The biodiversity, customs, agriculture, livestock, traditional festivals, architecture, gastronomy, landscape, traditional fishing, trails, geology, legends, nature and the set of cultural activities developed in the Gran Canaria Biosphere Reserve by the local people are the reasons that made the island deserving of this international recognition.
Since the declaration of the RBGC, various actions have been carried out, which have been organized in the last seven years with the "Action Plan 2013-2020" as the management framework, which is now extended, expanded and empowered.
It seems evident that respectful rural tourism with the environment is one of the axes that can contribute most to boost the economy of this protected area and also fits perfectly with the values ​​that recognition promotes.
2020 represents the fifteenth anniversary of Gran Canaria as a Biosphere Reserve and it also coincides with the first anniversary of the declaration as World Heritage of Humanity of Risco Caídos and the Sacred Mountain Spaces, a distinction that has values ​​shared with the Biosphere Reserve and that affects a territory that coincides with that of the Reserve in a large percentage, confirming that it is a unique place in the world.
Learn more about Gran Canaria: