Gran Canaria Wine Route becomes the first certified route of its kind in the Canary Islands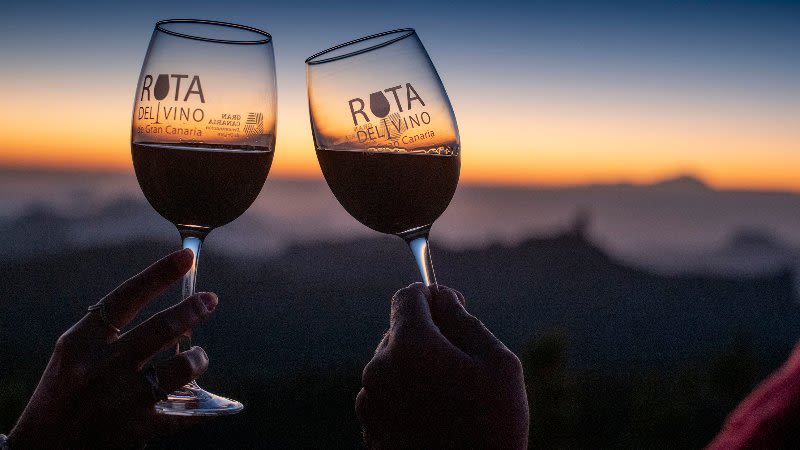 Gran Canaria Wine Route (Ruta del Vino de Gran Canaria) has become the first certified Wine Route in the Canary Islands, which means that the island of Gran Canaria Wine Route will become a favourite for wine tourism in the archipelago.
Sandra Armas, president of the Gran Canaria Wine Route, stated that "the wine sector is growing in Gran Canaria, with an increase in young winegrowers and higher quality wines. The Gran Canaria Wine Route complements the tourism offer on the island, precisely in a context in which wine tourism is fashionable throughout Spain ".
Among the 52 establishments included in the program at the moment, there are included 10 wineries, 11 restaurants, 7 establishments for accommodation, 7 tourist guides, 6 tourist intermediaries, 6 specialized stores, 3 agro-industrial establishments of tourist value, and 2 bochinches.
The Spanish Association of Wine Cities (ACEVIN) approved the certification of the Gran Canaria Wine Route, which thus became the first wine route in the Canary Islands, the first also outside the peninsular territory and the thirty-third one in all of Spain.
The certification is the result of three years of work by the Department of Primary Sector and Food Sovereignty of the Cabildo de Gran Canaria, the Society for the Economic Promotion of Gran Canaria (SPEGC), the Denomination of Origin "Vinos de Gran Canaria "And the Gran Canaria Insular Association for Rural Development" AIDER ", with the aim of creating a quality product that makes it possible to publicize the island's viticultural singularities.
The "Wine Route of Gran Canaria" will allow the island of Gran Canaria to show the world its oenological face, its varietal heritage, and scenic beauty as part of the tourist destination.
After passing a demanding audit process, Gran Canaria becomes part of the Wine Routes of Spain club, a brand recognized as the benchmark for wine tourism and that has the support of organizations such as the Secretary of State for Tourism, TURESPAÑA and the Ministry of Agriculture, Fisheries and Food, which places the island on the select map of wine tourism in Spain.
The proposed route covers the entire territory of the island of Gran Canaria, which coincides with the area of ​​protection and production of the Denomination of Origin Gran Canaria.
SEE ALSO