3 Quiet and Secluded Beaches in Lanzarote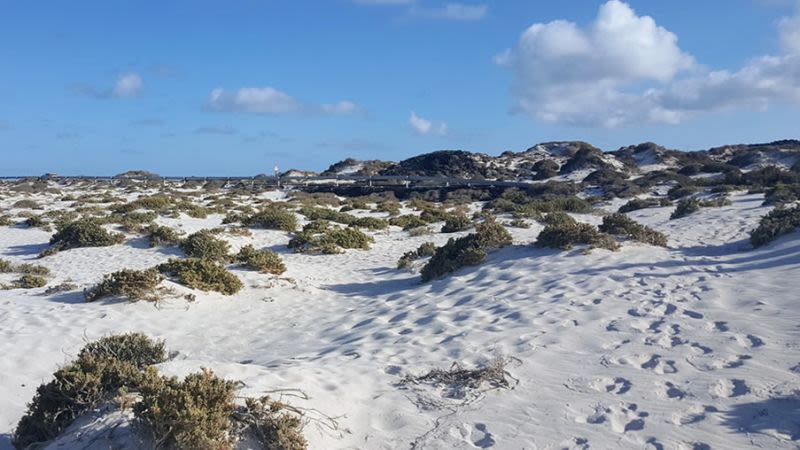 Lanzarote has a lot to offer in terms of amazing beaches and you don't have to go far to find a nice place where you could spend your day laying in the sun.
Although beautiful, the beaches inside the resorts tend to be busy and noisy sometimes, so once in a while you may feel the need to spend your time elsewhere, maybe on a secluded and quiet beach, away from the tourist areas.
Quiet and secret beaches in Lanzarote - where to go when you want to escape the crowds
The reason why we're calling them hidden or secret beaches is because they're away from the resorts, which means that if you'll want to get here you'll most likely need to rent a car or take a taxi.
These places are ideal if are looking for a quiet beach in Lanzarote, where you can truly relax and "hear" yourself think...although you'll probably hear the ocean sounds as well, but no beach, no beach vendors, no shops around, nothing to disturb your time of peace and quiet.
Playa de Orzola - secluded beach in the very north of Lanzarote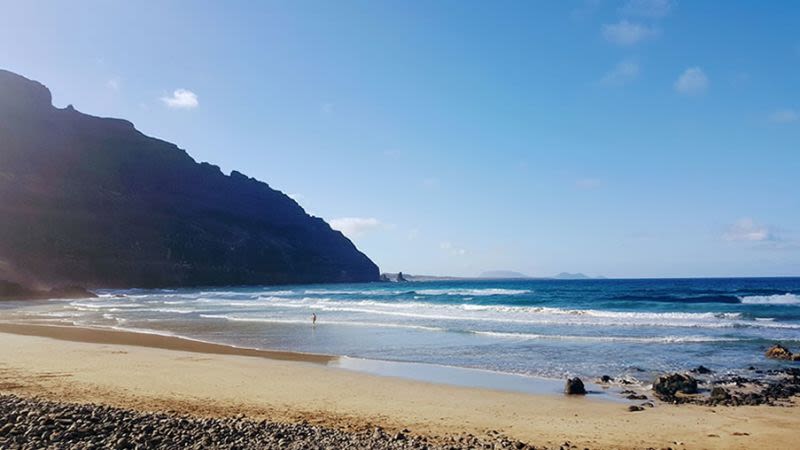 Playa Orzola was also recommended on our list of secret places to visit in Lanzarote, so it's no wonder that we are now listing it as one of the nicest hidden beaches on the island.
Situated in the north, outside the town of Orzola, this beach is wild and the ocean is rough, which means you'll need to take extra care if going in for a swim.
There are no sun beds or other facilities, so if you plan to spend the day here you'll have to bring your own chairs and also food and drinks.
Caleton Blanco Beaches - a sand so white you have to see it with your own eyes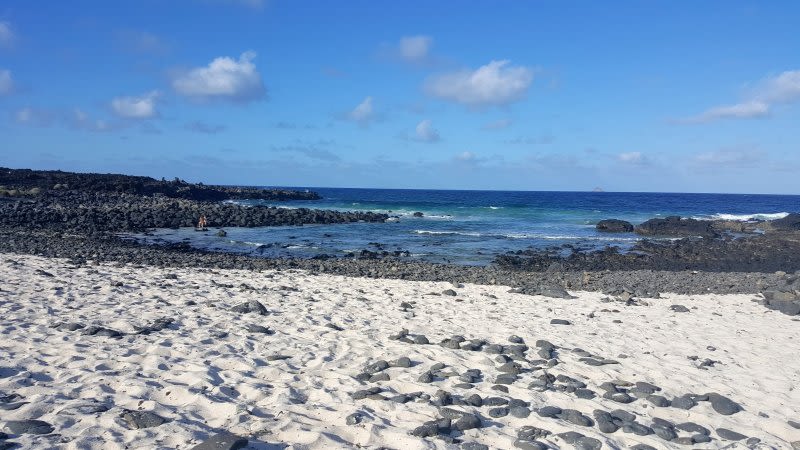 Caleton Blanco is situated also in the north of Lanzarote, just outside of Orzola on the LZ-1 road.
You'll see several small car parks where you can leave your rental while you're at the beach.
Caleton Blanco is actually a set of sheltered coves, where kids can play freely especially during the low tide hours. The sand here is extremely white and fine, which means the beach has a unique look and feel, one of the reasons why you should visit this place while in Lanzarote.
Playa Quemada - a quiet beach, very close to Puerto Calero and Puerto del Carmen
Playa Quemada is situated close to Puerto Calero and you can actually even walk there if you wish.
The village is quiet and it only has three restaurants, so the beach is usually deserted and empty. The busiest times here are during the summer weekends when residents come here with their families to enjoy a nice day at the beach away from the tourist resorts.
It may not be the prettiest beach to look at, but it's easier to reach than the first two, especially if you're staying in Puerto del Carmen and you don't have a car.
You'll also find other secluded and wild beaches on the west coast of Lanzarote, between Los Hervideros and El Golfo, but these are beaches with black volcanic sand and rocks, which isn't to everyone's liking.
The beaches we've mentioned in this article have no facilities like sunbeds, umbrellas or beach showers, but this means there are not many tourists either, so you'll likely have these places to yourself while there.
See also a list of all the best beaches in Lanzarote