La Aldea de San Nicolás Carnival 2020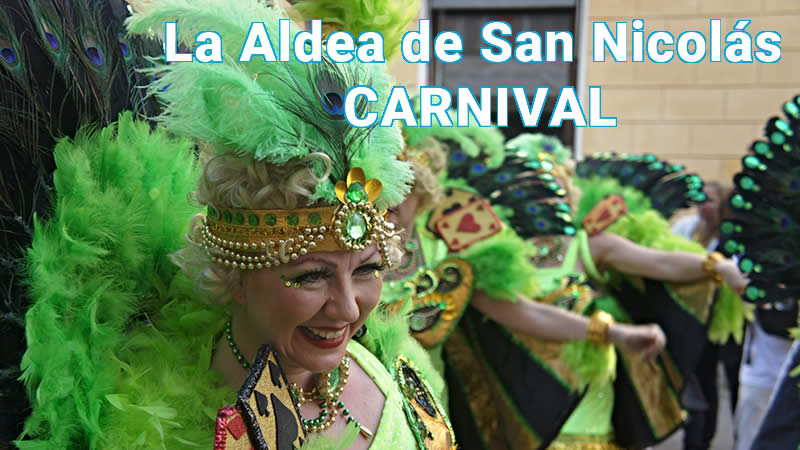 The 2020 Carnival of La Aldea de San Nicolás will be dedicated to 'One Thousand and One Nights' theme. This theme was chosen by 496 people, out of the 936 who participated in the survey held by the Council of Culture and Celebrations, conducted by Cleofé Cubas, on the municipal website.
In the second place, with 363 votes, was the theme 'Video Games', and 79 people opted for "the '20s" as a theme for the carnival. The City Council has also announced the dates for the 2020 carnival, which will be held from February 21st to March 14th, 2020.
As a novelty for this edition, a contest has been called to choose the poster for the 'One Thousand and One Nights' carnival.
La Aldea de San Nicolás Carnival 2020 Dates: February 21st - March 14th, 2020
The theme of the 2020 edition: 1001 Nights
In regards to costume, you can let your imagination fly to the Middle East, with their mysterious costumes and sensual jewelry. But any costume will do really, it doesn't have to be anything extravagant; you can simply wear a wig or some funny glasses and a hat. Like we said, just let your imagination take charge and be as crazy as you want.
La Aldea de San Nicolas Carnival Parade
The carnival parade usually takes place on Saturday.
The route of the parade usually starts from the Picos Warehouse (Almacén de Los Picos) towards the Plaza del Proyecto Cultural de Desarrollo Comunitario.
We will update this page with more info about the events and schedule for the carnival.
READ MORE INFO ABOUT

Gran Canaria Weather in February

Gran Canaria Carnivals - A full list of events