La Gomera Weather in February - Looking For A Sunny Holiday?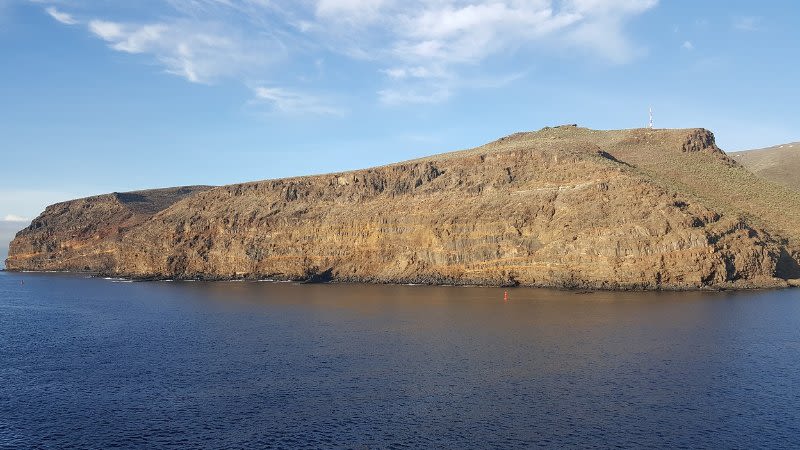 While Europe is still struggling with the harsh winter weather, La Gomera and the rest of the Canary Islands are usually basking in the sun, enjoying one of the best climates in the Northern Hemisphere at this time of the year.
La Gomera is one of the smaller islands in the archipelago, popular with visitors looking for an active holiday, offering a great variety of hiking trails that are usually accessible year-round (with some exceptions, when the weather is bad and rain and strong winds hit the island).
What's the weather like in La Gomera in February
Although the weather is cooler than it is in summer, the weather in La Gomera during the month of February is still much warmer and pleasant than in most other European countries like the UK, Germany or all of the countries in Scandinavia.
Average temperatures in San Sebastian de La Gomera in February
The average high temperature in February in La Gomera is around 19°C, while at night you can expect temperatures of around 13°C. The average temperatures in February are actually identical to the average temperatures in January, which means that the weather stays fairly constant and it only starts to warm up from March on.
Average high temperature: 19 °C (66.2 °F)
Average low temperature: 13 °C (55.4 °F)
Daily mean temperature: 16 °C (60.8°F)
In San Sebastian de La Gomera, the island's capital, the daily mean temperature is 16°C in February, which is calculated as a mean between the average high temperature of 19°C and the average low of 13°C.
According to the historic data, January and February are the coldest months in La Gomera.
Rainy days
Average rainy days (>=1mm): 4
February usually gets less rain than January, so if you want to maximize your chances for a dry winter holiday in the sun, February might be the better option.
Sunshine hours
La Gomera gets an average of 6 hours of sunshine per day in February, so this number stays the same as in the previous month.
Sea temperature in February

Average sea temperature in February in San Sebastian de La Gomera: 19°C / 66.2°F
Can you swim in La Gomera in February?
Usually, the water temperature is too low in February in order to be able to comfortably swim in La Gomera. February, March and April are actually the months with the lowest water temperature in La Gomera.
February weather averages
The data below is from the weather station in San Sebastian de La Gomera.
| February Weather | San Sebastian de La Gomera |
| --- | --- |
| Average high temperature | 19°C (66.2°F) |
| Daily mean temperature | 16°C (60.8°F) |
| Average low temperature | 13°C (55.4°F) |
| Mean monthly sunshine hours | 198 |
| Percent possible sunshine | 64% |
| Mean monthly daylight hours | 311 |
| Average Ultraviolet index | 6 |
| Average sea temperature | 19°C (66.2°F) |
Things to do in La Gomera in February
February is usually carnival month in the Canary Islands, so if you're visiting La Gomera during this month you shouldn't miss these celebrations which take place in several parts of the island.
Also, if the day permits it and it's sunny and warm outside, take advantage of this and enjoy a day on the Playa San Sebastián, the urban beach in the capital San Sebastian de La Gomera.
Of course, hiking is always a good idea, except for those rare rainy days (although you should be advised that it tends to rain more often in the mountains, compared to the coastal regions of La Gomera).
See our list of recommendations for things to do and places to visit in La Gomera
Events in February
Look at our dedicated article to see the dates for the 2020 carnivals happening on La Gomera in San Sebastian and Valle Gran Rey. Make sure to participate in these events if you want to experience a local fiesta. These carnivals have a more authentic vibe as opposed to the carnivals happening on the bigger islands, like the carnival in Santa Cruz de Tenerife, where there are a lot of tourists, as it's the second largest carnival in the world after the one in Rio de Janeiro.