La Gomera Weather in March - Warm Spring Temperatures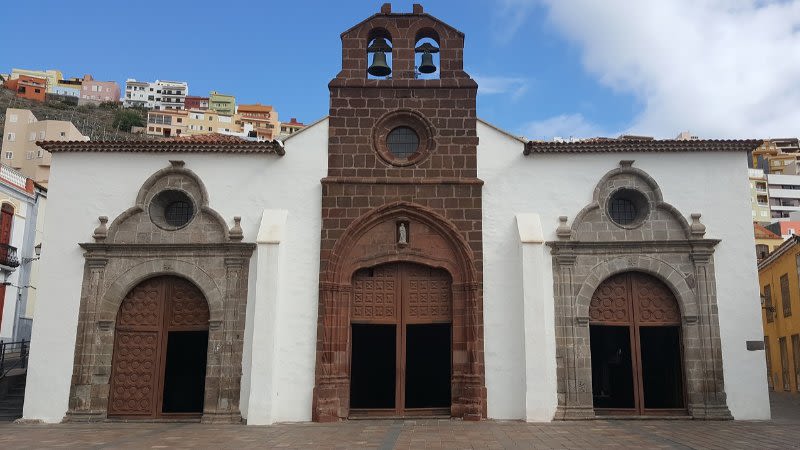 The first month of spring is usually still cold in most countries on the European continent, but in the Canaries, it's much warmer and better, since the winters are also milder and characterized by pleasant temperatures.
La Gomera is a year-round destination, with temperatures still revolving around 20°C even during the winter months, so when the spring season comes around, the temperatures are on the rise, and the sun hours increase as well.
What's the weather like in La Gomera in March
March is a great time to visit La Gomera since the weather is starting to improve and there are fewer rainy days compared to the previous months (the wettest months are December and January).
The island is not as busy in March as it is during the summer months, which also means that prices for accommodation will be lower than during the summer season, which is also considered as the high season for La Gomera.
Average temperatures in San Sebastian de La Gomera
The average high temperature in March in La Gomera is around 20°C, while at night you can expect temperatures of around 14°C. The average temperatures in March are a bit higher than they were in February.
Average high temperature: 20 °C (68 °F)
Average low temperature: 14 °C (57.2 °F)
Daily mean temperature: 17 °C (62.6°F)
In San Sebastian de La Gomera, the island's capital, the daily mean temperature is 17°C in March, which is calculated as a mean between the average high temperature of 20°C and the average low of 14°C.
Rainy days
Average rainy days (>=1mm): 3
March usually gets less rain than February and this number decreases as the month progress towards the summer season.
Sunshine hours
La Gomera gets an average of 7 hours of sunshine per day in March, so this number stays the same as in the previous month.
Sea temperature

Average sea temperature in March in San Sebastian de La Gomera: 19°C / 66.2°F
Can you swim in La Gomera in March?
Usually, the water temperature is too low in March in order to be able to comfortably swim in La Gomera. February, March and April are actually the months with the lowest water temperature in La Gomera.
March weather averages for San Sebastian de La Gomera
The data below is from the weather station in San Sebastian de La Gomera.
| March Weather | San Sebastian de La Gomera |
| --- | --- |
| Average high temperature | 20°C (68°F) |
| Daily mean temperature | 17°C (62.6°F) |
| Average low temperature | 14°C (57.2°F) |
| Mean monthly sunshine hours | 217 |
| Percent possible sunshine | 58% |
| Mean monthly daylight hours | 372 |
| Average Ultraviolet index | 8 |
| Average sea temperature | 19°C (66.2°F) |
Things to do in March
March is usually a quiet month in La Gomera - some of the visitors who came to spend the winter here are starting to go back home, while other visitors are expecting the summer months in order to come over on holiday.
See our suggestions for things to do and places to visit in La Gomera
So March is a good time to visit for people who want to escape the crowds (although La Gomera doesn't really get crowded, like the bigger island Tenerife or Gran Canaria).
Since the sea temperature might still be too low to swim in March, you can spend most of your time exploring the mountains and the amazing forests.
Events in March
In some years, March is the month of the carnivals in La Gomera, but this date changes each year and you should check the current schedule. But if you are in la Gomera during the period of the carnivals you should definitely check this out, since it's a really unique experience and you'll get to have fun with the locals.