La Palma Weather in May - Early Start To Summer Holidays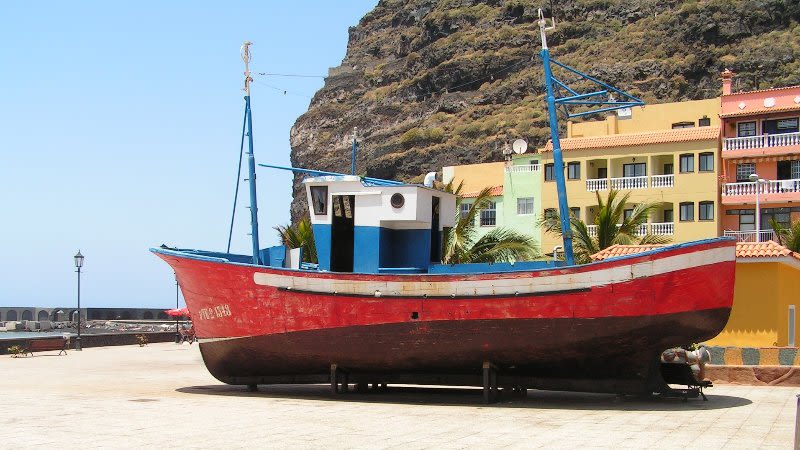 May is as good of a time to visit La Palma as ever, with temperatures going up as the month progresses, but still at a very comfortable level, ideal for long walks and hikes.
The thing that draws so many people to the Canaries is definitely the weather, which is mild and pleasant all year round. And with so many different things to do, from sunbathing to cycling and hiking, these islands are a great destination for any type of traveler and La Palma makes no exception.
Weather averages for May in La Palma (Santa Cruz de La Palma)
These temperatures are measured at the meteorological station in La Palma Airport (close to the island's capital - Santa Cruz de La Palma), on the east coast of the island.
RECORD HIGH TEMPERATURE: 32.4°C
AVERAGE HIGH TEMPERATURE: 22.6°C
DAILY MEAN TEMPERATURE: 20 °C
AVERAGE LOW TEMPERATURE: 15.7 °C
RECORD LOW TEMPERATURE: 11 °C
AVERAGE RAINFALL: 6 mm
AVERAGE RAINY DAYS: 1.5
MEAN MONTHLY SUNSHINE HOURS: 192
MEAN DAILY SUNSHINE HOURS: 6.5
SEA TEMPERATURE: 20 °C
What is the weather like in La Palma in May
If in winter you can see more differences in the weather between the east coast and the west coast, by the time May comes around, the weather will be warm and pleasant all over the island, so you can book your accommodation wherever you like best.
The east coast, which is usually cloudier and wetter than the west coast, will now be a pleasant place to stay and you can look for accommodation either in Santa Cruz de la Palma (the island's capital) or near Playa Los Cancajos, an area that is more developed for tourism.
See our suggestions for what to do in La Palma during your holiday
Temperatures in May in Santa Cruz de La Palma
The average temperature is 20 °C, which is a mean value calculated between the average high temperature during the daytime of 22.6 °C and the average low temperature of 17.5 °C.
With a daily mean of 20°C in May, you can be sure that the days will be warm and pleasant for exploring the island and hiking without having to worry too much about the rain.
Even so, we recommend that you bring you a jacket that will protect you from the wind and the potential rain if you plan to go hiking in the high mountains (which we definitely suggest that you do, even for short and easy walks).
Rainfall
The average rainfall in May: 6 mm
The amount of rain in La Palma in May is almost insignificant, at only 6 mm per month (compared to 22 mm in April and 33 mm in March).
Rain usually happens during the course of 1.5 days in March, so it's not something that you will see often happening, especially if you spend most of your time near the coast.
Average sea temperature
Average sea temperature in May: 20 °C
The ocean temperature is still at 20°C in May, which is still pretty cold for swimming.
But it slowly starts to warm up and during the summer months it will be really nice and warm for swimming, but for now, you should book a place that has a swimming pool, if you really wish to swim every day.
Sunshine hours and daylight hours
Daily hours of sunshine: 6.5
The average daily hours of sunshine increases in May compared to April, but not by much, getting to around 6.5 hours.
However, with higher temperatures and slightly more sunshine hours and daylight hours, you can spend more time enjoying the beach and relaxing in the sun.
Events in May
May 30, 2021 - Dia de Canarias (Canary Islands Day)
Each year on May 30th the island celebrates Dia de Canarias and it a public holiday, when most of the businesses are closed.
There are big celebrations in the capital of La Palma and if you are on the island during this time, you should head over to Santa Cruz and take part in the events, especially if you are interested in the local culture.
Should you come on holiday to La Palma in May?
Definitely YES, as it starts to feel like summer already in La Palma, with temperatures sometimes even getting to 25°C during the day.
If you've suffered through a horrible winter and a wet spring back home and you are eager to escape the bad weather, La Palma is almost a guaranteed destination for sunshine and relaxing atmosphere - there are no big resorts like in Tenerife and Gran Canaria, but you do get the good weather, the stunning landscapes and the good food and the friendly local people, like in most of Spain.