Lanzarote Carnival 2018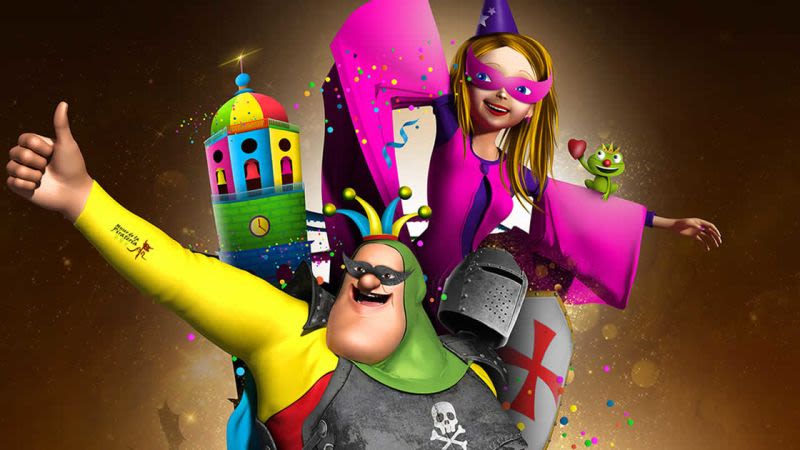 Each year, the Canary Islands celebrate carnival season between February - March and Lanzarote makes no exception from this rule.
Each resort in Lanzarote has its own carnival and the dates differ, so check the list below if you are interested in a particular one.
This article will be updated as soon as we are notified of more upcoming events for 2018 in Lanzarote.
Lanzarote Carnival Dates 2018
The theme for the 2018 Arrecife Carnival will be the Enchanted Forest. This theme was chosen after an online vote on the city council's website.
Read more details on the dedicated page of the event. We will update it as soon as we know more about the specific dates of the parades.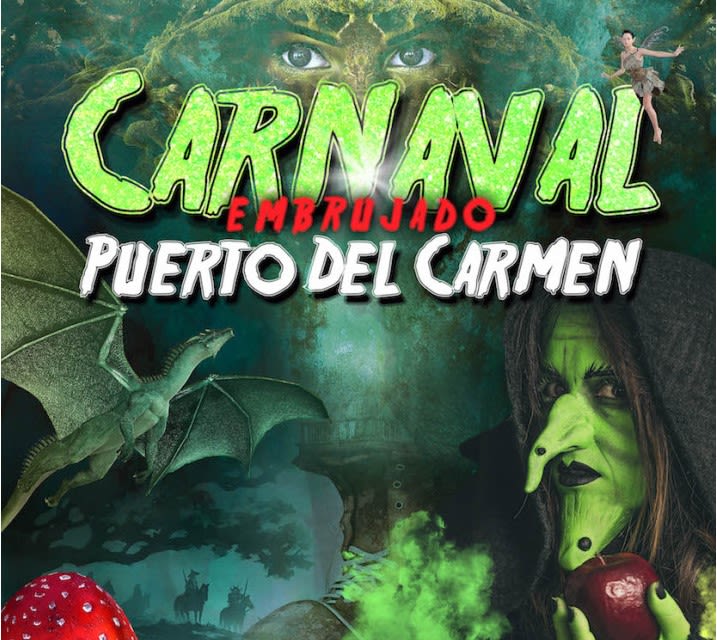 The theme for 201 is El Munto Embrujado, translated in English as The Bewitched World. So bring on your witch hat an hop on a broom and fly to Puerto del Carmen in Lanzarote for the carnival this year!
Thursday, 15 February at 20,30 h.- Performance of the three finalists of the MURGAS contest.
Friday, 16 February- 20,30 h.- GRAD SHOW OF CARNIVAL GROUPS: Comparsa Sur Caliente Junior, Charanga Los Gruñones, Batucada Chimbay and Comparsa Sur Caliente, at the Varadero Square. Open-air Dance with DJ´s Ángen Pérez and Adrián González.
Saturday, 17 February 2018 - The main parade Puerto del Carmen
The lively resort of Puerto del Carmen will start its celebrations right after the carnival in Arrecife, with its main parade on Avenida de las Playas on Saturday, 17th February 2018.
- 17,00 h.- GRAND CARNIVAL PARADE at Avenida de las Playas, from Barcarola to Fariones Playa Hotel..
- 21,00 h.- OPEN_AIR DANCE with "El Combo Dominicano" and Cuarteto "Zone 40 Ur" orchestras and DJ Ángel Pérez, at the Varadero Square.
Sunday, 18th February 2018 - Carnaval the Dia in Plaza El Varadero
- 11,00 h.- CHILDREN´S CARNIVAL (Activities, bouncy castles, etc.) with the performance of children´s MURGAS, at the Varadero Square.
- 12,00 h.- MIDDAY CARNIVAL with the performances of PEPE BENAVENTE, TONY TUN TUN and the group BOMBA, at the Varadero Square.
Playa Blanca Carnival 2018
The theme of the carnival in 2018 will be ROCK AND ROLL.
The dates still need to be announced, which will happen probably after the competition for the poster's design ends on the 8th of January 2018.
Costa Teguise Carnival 2018 + Teguise and La Graciosa: 3 - 10 March 2018
The theme for the canival in Costa Teguise, La Gracios and Teguise will be MEDIEVAL TIMES and the poster for the carnival is called Alegria.
The Carnival of Teguise will begin on Friday, March 2nd, with the Traditional Carnival in Teguise, which will be followed that same weekend by the parade in Costa Teguise, and will end with the celebration of the Carnival of La Graciosa during the weekend of March 10th.
See info about the latest edition of the carnival in Lanzarote.