Is Lanzarote Safe to Visit for Tourists? Advice for Safety in Lanzarote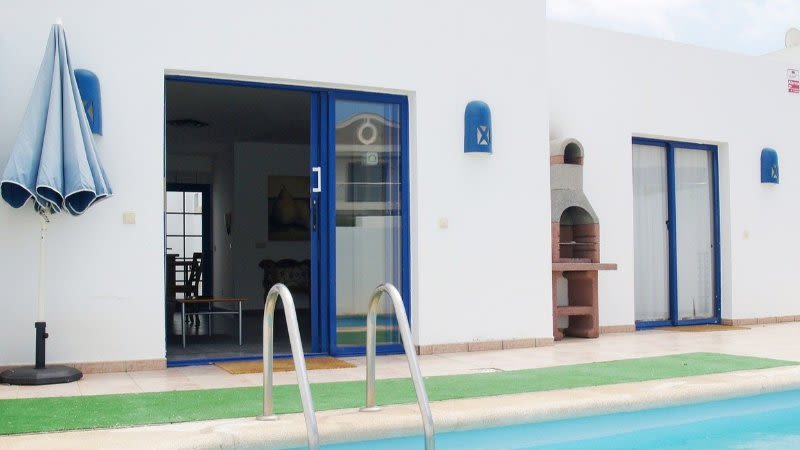 If it's your first time planning a visit to Lanzarote (or the Canary Islands in general) you may be wondering if it's a safe destination and which places you should avoid.
Generally, Lanzarote is a safe destination and you should have no problems as long as you pay the same attention as you do at home. Unfortunately, people tend to be less careful with things while on holiday, since everyone wants to unwind and relax, which is normal and actually the point of going on holiday.
Pickpockets in Lanzarote
Since Lanzarote is an important tourist destination and one of the most visited islands in the Canaries, the place also tends to attract pickpockets, so be very careful with your purse and your documents, especially when you are in crowded places like markets and when you are on the beach.
Take great care when visiting crowded places like Teguise Market and also don't leave your purse unattended on the table when chilling in bars.
Safety issues with villas and apartment rentals
There have been reports of break-ins in villas and even apartments situated in complexes, so you need to keep your doors locked at all times. If you have a safe, use it to keep all your valuables in it when you're not in the room and at night when you're sleeping. Don't leave your passports, cards, phones, laptops, money or anything else valuable in other rooms besides your bedroom at night. It has been reported that thieves enter the villa or apartment and steal what they can find in the living-room or other rooms where they won't be heard.
You don't need to be alarmed or cancel your upcoming trip to Lanzarote since it's not something that happens very often, but you do need to be alert and informed so that you can protect yourself and your family while there.
Clipboard scammers in Lanzarote
Beware of the clipboard scammers who pretend to be deaf or mute and who will ask you for donations. They will try to seem very professional, they will give you a clipboard to complete your name and details and afterward they will ask you for a donation. Sometimes they become aggressive if you say no to the donation, especially after chatting with them for a while. We recommend that you refuse them firmly from the start, don't even stop when they try to approach you and avoid them altogether if possible.
We know that these clipboard scammers are quite a problem in the southern resort of Playa Blanca, where they have been spotted around Hotel The Mirador Papagayo, around Princesa Yaiza Suite Hotel Resort and even in the area next to the Marina.
Is it safe to drive in Lanzarote?
Yes, we think it's generally safe to drive here since the island is fairly small, has good roads and you don't really need to rush anywhere since you're on holiday. We have a dedicated article about driving in Lanzarote where you can read more about this issue.
Is Lanzarote safe to visit in 2020?
YES, this beautiful island is a very safe place to visit as long as you use your common sense and don't do anything illegal like buying drugs or driving a car while inebriated.