4 Lanzarote Scenic Drives & Advice for Driving in Lanzarote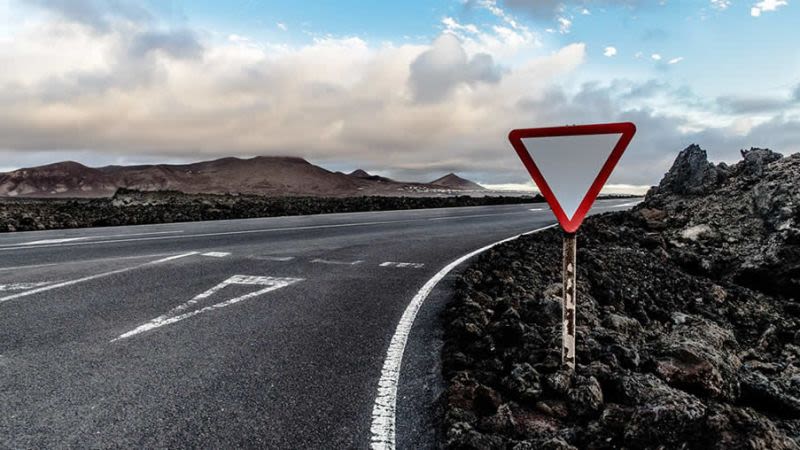 Lanzarote is a small island compared to Tenerife or even Fuerteventura, which is located in the close vicinity and is the second largest island in the Canaries. Given its relatively small size and flat surface, Lanzarote is the ideal place to drive for visitors who rent a car abroad for the first time.
Driving in Lanzarote is easy and there's usually no traffic or congestion, except maybe if you go into Arrecife, where you may find it challenging to navigate through the one-way streets and to find a parking space.
Renting a car in Lanzarote is easy and cheap, usually, it even works out better to rent a car for a week than to pay for a return taxi fare between the airport and Playa Blanca for example. The gas price is lower compared to the rest of Europe, so driving around the island won't be an expensive activity, especially if you take into account the prices for bus tours.
Info and Tips For Driving in Lanzarote
Driving in Lanzarote is easy, as the roads are usually in great condition and there's not much traffic really, as the island's population is only around 100 000 people. Driving in Lanzarote is actually a rather satisfying experience, as you get to drive by the ocean and stop anywhere you like, which means that you can discover on your own some of Lanzarote's hidden gems.
The island is mostly flat, so driving is easy and does not pose many challenges
Avoid driving in Arrecife if you are an anxious driver - the streets are narrow, many of them are one-way streets and finding parking can be difficult. The old town was not designed with the nowadays traffic in mind, so be patient while looking for a place to park
The drive up to Mirador del Rio is probably the most exciting part of driving in Lanzarote, as you get to go up on a narrow road, which is in good condition, so there is no reason to worry
Be careful when driving in roundabouts
4 scenic drives in Lanzarote to get a taste of the island
There are many beautiful places to see in Lanzarote and if you decide to visit on your own, you can take your time and do things at your own pace. Lanzarote is a very safe destination for tourists and as long as you drive carefully and respect traffic signs you should have no problem.
1. Discover the north of Lanzarote
When driving towards the north of the island there are a few places that you shouldn't miss: Cesar Manrique Foundation, Jameos del Agua and Cueva de los Verdes.
If you still have time, follow the road from Cueva de los Verdes and go up to Mirador del Rio, where you'll enjoy some spectacular views towards the smaller island of La Graciosa.
If on the way to the north you've come on the LZ-1 highway, on the way back from Mirador del Rio you can take the alternative route that passes through Haria, a charming village where you can enjoy a few moments of piece and quiet.
If you leave in the morning you'll probably have time to stop at all of these places and you could have lunch at the restaurant inside Jameos del Agua, to enjoy even more the spectacular settings of this attraction.
2. Timanfaya National Park and La Geria - The Wine Valley of Lanzarote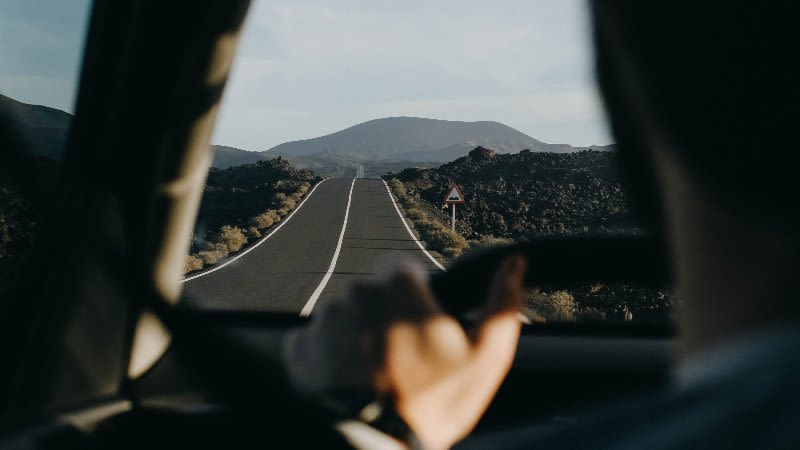 A holiday in Lanzarote just wouldn't be complete without a visit to Timanfaya National Park, to find out more about Lanzarote's volcanic history.
You'll go inside the national park by car just up to the point where the restaurant is and there you'll have to go on a ride by bus, that will take you through the volcanic landscape and it takes around 45 minutes.
From there you can head towards La Geria to sample some of Lanzarote's finest wines. Although this might not be the best activity for the person behind the wheel, you can still buy a bottle of wine to take back home and enjoy it there.
Nonetheless, seeing the landscape and the grapevines is still a beautiful experience, even if you're not able to taste the wine at the location.
3. The south of Lanzarote - from El Golfo to the Papagayo Beaches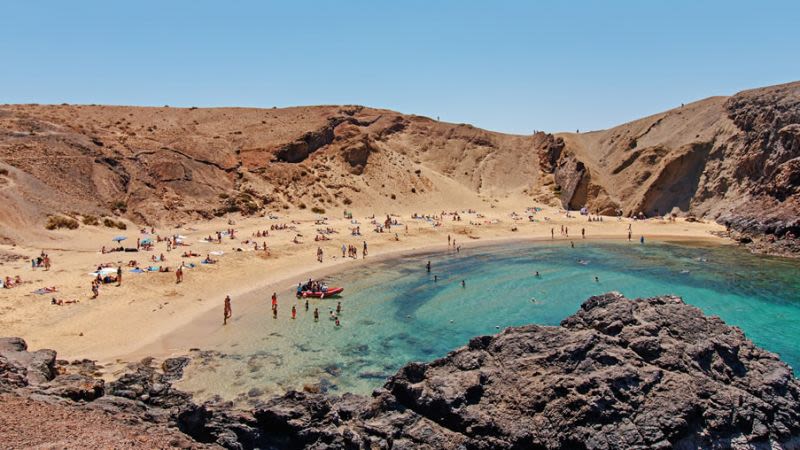 Another MUST SEE place in Lanzarote is El Golfo - the island's very own green lake, which is an unusual sight in contrast with the black volcanic sand of the beach.
From here you can head down towards Los Hervideros, another place where you can admire the force of nature, especially if you get here when the tide is in.
The rest of the day you can spend in on one of the most beautiful beaches in Lanzarote, inside Los Ajaches Natural Park. It costs 3 euros per car to enter the park and go to one of the Papagayo beaches, but it's well worth the price for the amazing views you get. Our advice is to bring something to eat and drink with you, as there's just one restaurant inside the park and the prices are higher than in similar restaurants around the island.
4. Teguise Sunday Market and Playa de Famara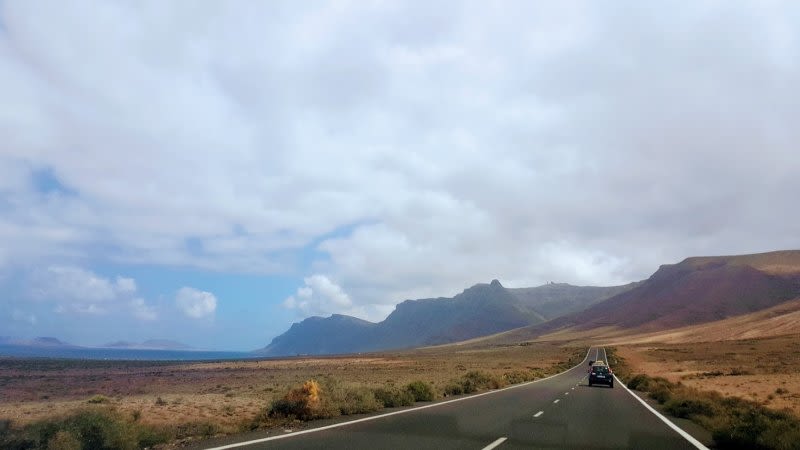 The Sunday Market in Teguise is the largest market in Lanzarote and one of the most famous in all the Canary Islands.
If you're driving into town try to arrive here early, as parking spaces get filled up quickly and this way you make sure you'll find a spot as close as possible to the market.
After spending a few hours at Teguise Market, where you can have a nice breakfast or lunch (depending on when you'll arrive), you can drive towards Famara Beach, the popular surfer's beach in Lanzarote. Even if you're not into water sports, it's still worth the time and drive in order to admire the wild landscape around this place.
If you don't want to drive on your own, you can always browse our list of the best tours in Lanzarote!