Los Gigantes Carnival 2021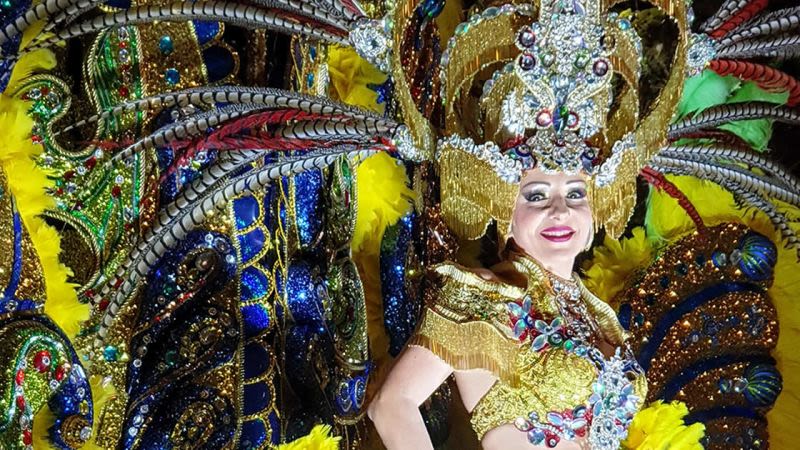 Los Gigantes usually celebrates its carnival later than other municipalities in Tenerife. One can usually calculate the dates for the carnival in Los Gigantes by looking at the schedule for the main carnival in Santa Cruz.
The start of the carnival in Los Gigantes is usually on the second Friday after the big parade in Santa Cruz (which is always on Shrove Tuesday). In 2021 Shrove Tuesday will be on February 16th, which means that the fiesta in Los Gigantes should start on February 26th.
Dates for the 2021 Carnival in Los Gigantes: 26 February - 6 March 2021
These dates are calculated based on the dates of past editions of the carnival and have not been confirmed yet by the local council. In case there are any changes, we will update this article.
The theme for the 2021 carnival in Los Gigantes: to be announced
The main events during Los Gigantes Carnival 2021:
Election of the Carnival Queen - 26 February

Grand Carnival Parade - 28 February
Elders Carnival -

Drag Queen Gala - 4 March

Burial of the sardine - 5 March

Daytime Carnival in Los Gigantes - 6 March

The full schedule of events for the 2021 carnival in Los Gigantes has not been announced yet, but we will update this page as soon as it is available.
What you can expect in terms of weather
Los Gigantes Carnival Previous Editions
2020
2020 edition: 6 - 14 March
2020 theme: 1001 Nights
2019
2019 Edition: 15 March - 23 March
2019 theme was Gods of Olympus
2018
2018 Edition: 23 February - 4 March 2018
2018 theme was Fantasy
In 2018 there was a controversy regarding the poster, since it was revealed that the author may have stolen various images and illustrations of other designers and used their work without approval in order to create the poster and win the prize. Later on the City Council of Santiago del Teide has announced that the winner had retracted his submission and the poster is now annulled.