Tenerife Markets - South & North - Days and Locations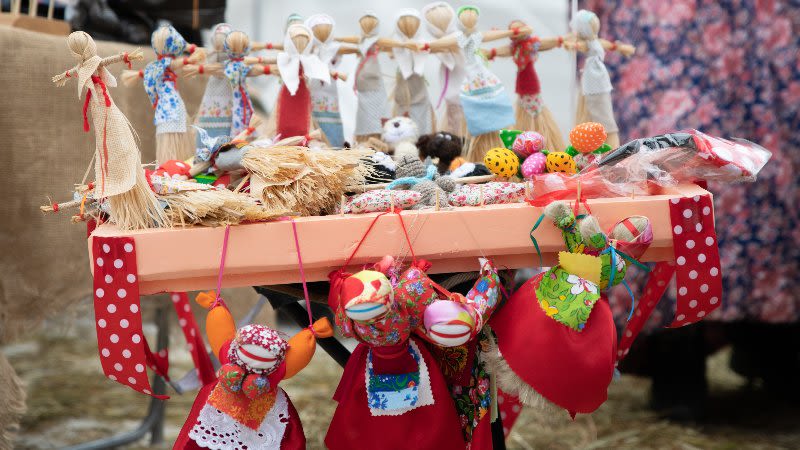 Almost every town in Tenerife has its own market day. Some have a day for the farmer's markets and also a separate market day for crafts, souvenirs and other stuff, including fake bags, watches, clothes etc.
If you're looking for info about shopping in Tenerife and you are tired of seeing the same brands everywhere, you may take into consideration visiting one of the local markets.
Markets in Tenerife
On any day of the week, there's a market somewhere in Tenerife, you simply have to check our list and then find a way to get there. Or look for the place where you are staying in Tenerife and if it's on our list, just wait for when it's market day.
TENERIFE SOUTH MARKETS
The south of the island is the most popular area among tourists, so here you'll find many markets that are geared towards visitors, with lots of souvenirs, items of clothing and accessories.
Alcala Market
Monday, from 9 am to 2 pm
In Plaza del Llano, Alcala
Los Cristianos Market
Tuesdays and Sundays, from 9 am to 2 pm
On Avenida Juan Carlos I, 38650 - Los Cristianos

Big market, many stalls and always crowded. In Los Cristianos Market you will find everything from fake items, to aloe vera products, jewelry, and souvenirs. Just be careful with your bag and phone among the crowds.
Costa Adeje Market
Thursdays and Saturdays, from 9 am to 2pm
On Avenida de Bruselas, Costa Adeje
Costa Adeje Market is a large and busy market, similar to the one in Los Cristianos. Some of the stalls are the same, selling mostly fake items like bags, watches, jewelry. You can also find local products.
Adeje Farmers' Market
Wednesday from 15:00 to 19:00; Saturday and Sunday from 08:00 to 13:30
Calle Archajara, s/n, 38670 Adeje
A large farmer's market in Tenerife South - you can read more in the dedicated article about Adeje Farmers' Market. This is where we like to buy our fruits and veggies when we're in Tenerife.
El Medano Market
Farmer's market - Wednesday, 8 AM - 1 PM in Plaza El Medano
Crafts Markets - Saturday in the central Plaza, from 9 am to 2 pm
The Saturday Market in El Medano has a certain hippie vibe and you can buy lots of handmade jewelry, clothes and other types of souvenirs that you can take home.
Playa San Juan Market
Wednesday from 8 am to 1 pm
Paseo del Bufadero
Agrotraditional market with everything from pieces of clothing to jewelry and local fruits and vegetables from Tenerife.
Golf del Sur Market
Friday, from 9 am to 2 pm
On Avenida del Atlántico
Los Abrigos Market
Tuesday, from 6 pm to 9 pm
On Avenida Maritima
Los Abrigos Market is the first weekly night market in the Canary Islands. Located in the square that gives entry to the Dock, where all the well-known restaurants that serve fresh fish are located. You will find gifts, clothes, bags, jewelry, small ornaments, souvenirs.
A very small market, not many stalls.
San Miguel de Abona Market
Wednesdays - from 12 pm to 7 pm & Saturdays and Sundays from 8 am to 2 pm

Calle Miguel Hernández Gómez, San Miguel
Local market with fruits, vegetables, cheese, local Tenerife wine and other items like honey or meat.
OTHER MARKETS IN TENERIFE
Besides the southern markets, you can head to the north if you're looking for a different vibe, with fewer tourists and crowds.
Arafo Market
Friday, from 4 pm to 8 pm
In Calle Modesto Fraile Poujade
This is a farmer's market with local produce.
Candelaria Market
Wednesdays from 9 am to 3 pm and Saturdays from 8 am to 9
In Av. de la Constitucion, 3, 38509 Candelaria
Puerto de la Cruz Market
Wednesdays and Saturdays, from 9 am to 2 pm
On Avenida Blas Perez Gonzalez 4, 38400 Puerto de la Cruz

Also known as "El Rastro" del Mercado Municipal del Puerto de la Cruz this market offers local produce (fruits, vegetables, cheese) as well as non-food items: clothes, souvenirs, cosmetics etc. It's a busy and popular market in Tenerife.
Farmer's Market in San Cristobal de La Laguna
Saturday, from 9 am to 2 pm
In Plaza del Cristo, close to the Municipal Market