Visit Mirador de La Garañona in El Sauzal, Tenerife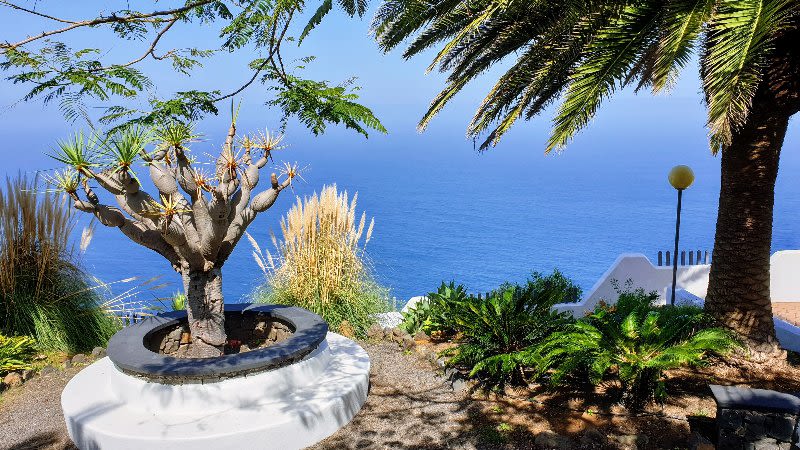 The viewpoint of La Garanona is located 300 m above the Atlantic Ocean, in a beautiful place from where you can easily observe an incredible landscape like the coast of Acentejo.
This natural balcony over the ocean is placed over the cliffs and they hide a lot of flora and fauna (we even saw a friendly and lovely lizard while walking through the alleys of the park and mirador). The natural area around the lookout point is home to many endangered and protected species of flora and fauna, which is why nowadays the space is considered a Protected Space.
Details about the scenic viewpoint La Garanona
Address: roundabout Sauzalito, s/n, 38360, El Sauzal.
Opening hours: de 08.00 a 21.00 h.
The viewpoint of La Garanona is located in the Acentejo Coast, a space that was initially declared a Natural Place of National Interest and which was later reclassified as a Protected Space.
In the area of the surrounding cliffs, you can still see endemic plants like the lotus Berthelotii (Pico de Paloma) and also birds like the Bulwer's petrel seabird.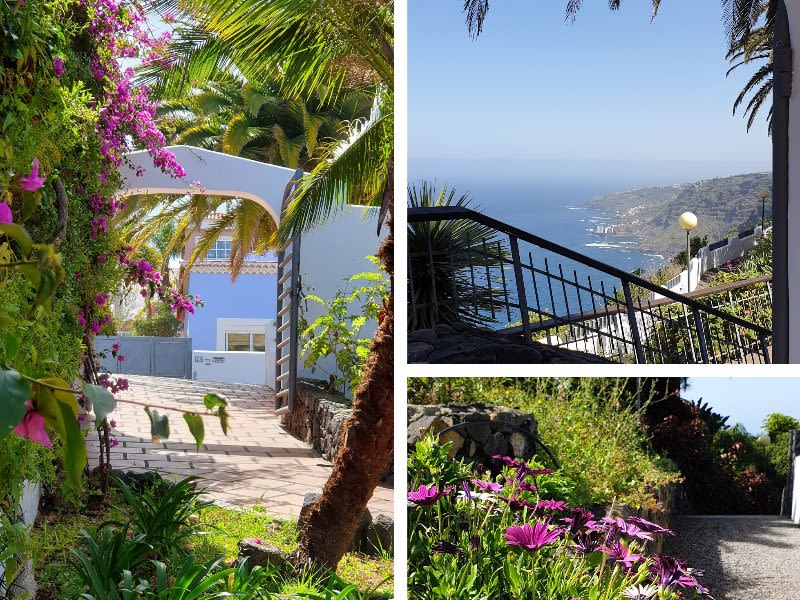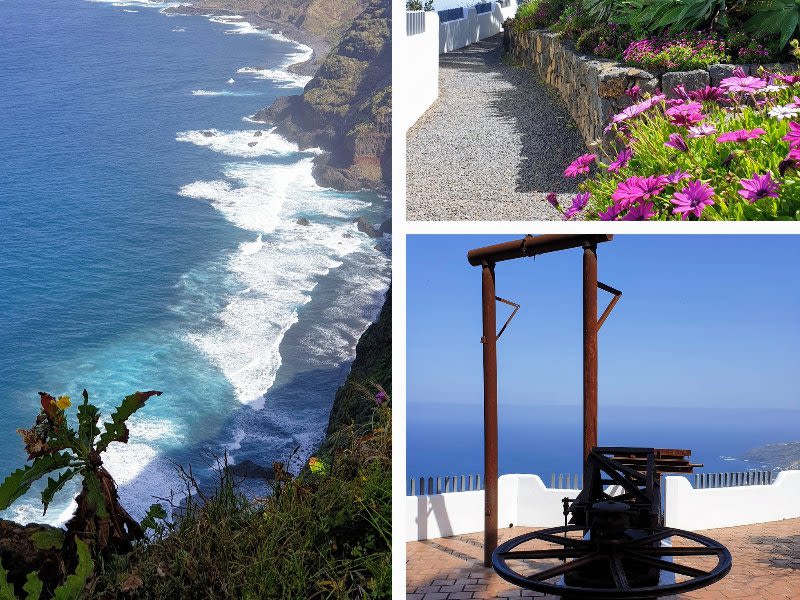 The lookout La Garanona has several terraces and alleyways and it's like a park, where you can spend some time enjoying the peace and quiet, plus the amazing views of the coast of Tenerife. The mirador occupies an area of 1500 square meters and in its gardens, you can see bougainvilleas, strelitzia reginaes or big trees like the Canarian palms and jacarandas.
If you're ever in El Sauzal we strongly recommend that you stop and visit Mirador La Garanona.
There are so many incredible places to visit in the North of Tenerife and this lovely lookout point deserves a stop, even for a few minutes.
There is also an ice cream shop in the park, but it was not open when we visited.