Monarch airline ceases trading. UK customers should not go to the airport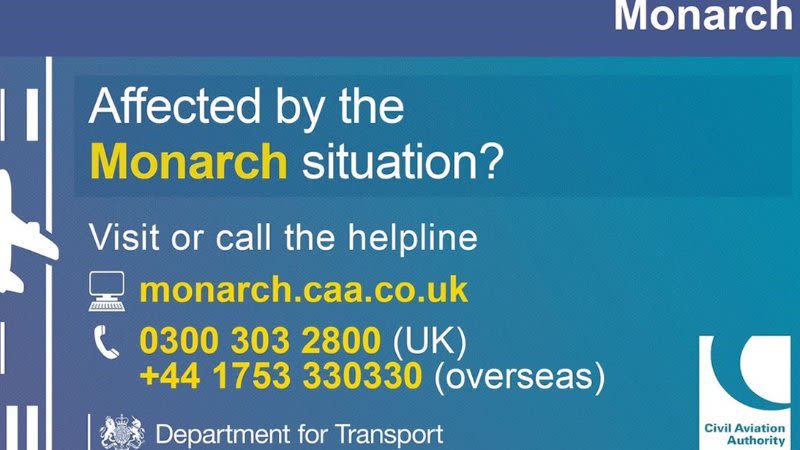 Latest announcement about Monarch airline posted on their Facebook page, which is no longer being monitored:
We are sorry to announce that Monarch has suspended flights and holidays. Please check the new website monarch.caa.co.uk for further advice and information.
If you are currently abroad and due to fly back in the next fortnight you will be brought back to the UK at no cost. Please check monarch.caa.co.uk for details of your new flights which will be available a minimum of 48 hours in advance.
Monarch customers in the UK: don't go to the airport. There will be no more Monarch flights.
As of 2 October 2017, all future holidays and flights provided by Monarch have been cancelled and are no longer operating.
Everyone due to fly back to the UK in the next 2 weeks will be brought back home at no extra cost and holidays will not have to be cut short.
24-hour helpline for those affected by the Monarch situation:
0300 303 2800 - from the UK & Ireland
+44 1753 330330 from other countries