Montana de Tindaya - Hike on Fuerteventura's Sacred Mountain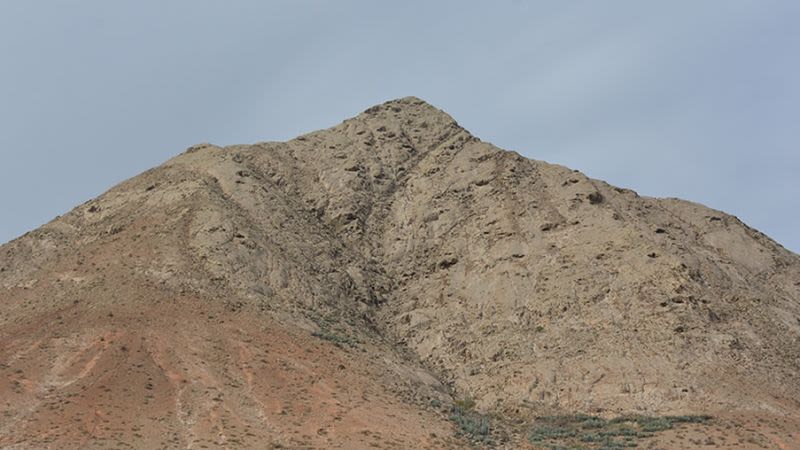 Tindaya is a unique and special place in the Canary Islands because it's a mix of legends, biodiversity, history and an area with great archaeological significance.
General Information about Montana de Tindaya (Tindaya Mountain)
It is classified as a Natural Monument and protected by special laws
It's a protected area for several species of birds
It is located in the municipality of La Oliva in Fuerteventura
Guide for hiking in Fuerteventura and climbing on Montana de Tindaya
Length of the route: 2,1 km
Difficulty: low
Maximum elevation: 401 m
Duration: ~ 2 hours
Special permit: in order to be allowed to hike on Montana de Tindaya you are required to ask for a permit from the Cabildo - Consejeria de Medio Ambiente del Cabildo. You can request this permit from the offices in Puerto de Rosario and Corralejo.
Observations: before starting your route, you will find an informative panel about Montana de Tindaya and the Natural Monument. Since the hike is not difficult at all, the route can be done faster than the 2 hours mentioned, but we allowed for some time to observe the natural surroundings and enjoy the landscape.
With an altitude of just over 400 m, the Natural Monument Montana de Tindaya holds a great significance in Fuerteventura, due to its unique geomorphological characteristics in the Canary Islands.
The mountain was eroded with the passing of time and it's now composed of trachyte, an igneous volcanic rock, that is the volcanic equivalent of syenite and has the aspect of marble.
Due to its location in the middle of a plain field called Llano del Esquinzo, Montana de Tindaya is visible from many parts of the island, including from Mirador Morro Velosa. On clear days, if you go up to the summit of Montana de Tindaya, you can even see Mount Teide in Tenerife and Pico de la Nieves in Gran Canaria.
Montana de Tindaya is protected for its geological significance, as well as for its importance as a natural space and archeological areas. Many endemic species to Fuerteventura can be seen in this area and also a great number of engravings which prove the historical and archaeological value of this sacred place.
In total there are 213 engravings, distributed between 57 panels and another 29 silhouettes which all have 3 motifs:
Silhouettes of human feet
Figures of rectangular and ovoid shapes
Geometrical figures
Besides the there were also found other types of engravings which are heavily eroded and can't be classified in any of the categories above.
See more places to visit in Fuerteventura
The reason why Montana de Tindaya is also known as the Sacred Mountain is due to these engravings and other signs that show how the ancient inhabitants of the island used this area as a place for funeral structures as well as the chosen place for their engravings in regards to astrological observation and other proofs of their knowledge.
In Fuerteventura's flat landscape, Montana de Tindaya stands out and it's easy to understand why the ancient inhabitants used to see this place as magical and sacred. Some of the locals still call the place Montana de las Brujas, which translates to Mountain of the Witches.