8 Best Natural Pools in Tenerife that you should visit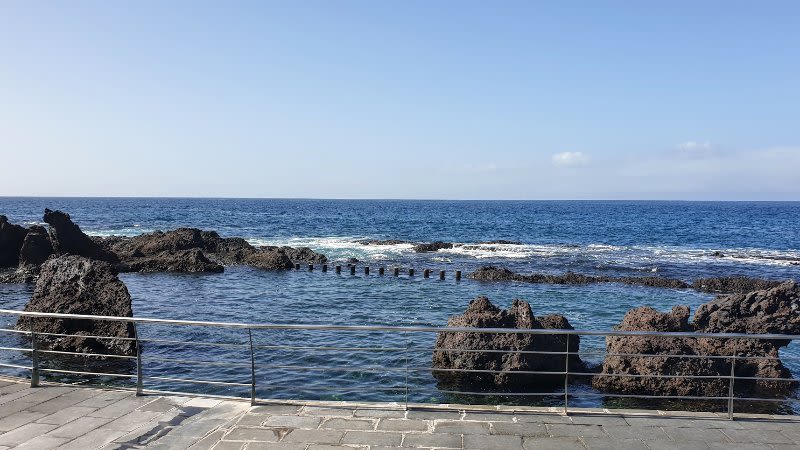 Tenerife is without a doubt a unique place to visit in the world, with many different landscapes, microclimates, beautiful beaches, plus the majestic volcano Mt. Teide, but if you want to see something really special, you should visit one of these natural pools, which can be found in different parts of the island.
Why visit a natural pool in Tenerife?
Natural pools can offer a unique experience, different from swimming in a hotel's pool or in the open ocean. These places are usually formed naturally, but in some of these places, the local authorities have also intervened to make them safer for visitors.
Warning: always be extremely careful when going for a swim in a natural pool in Tenerife.
Although these places are beautiful and attractive and people can't wait to jump in when they see one, they can also be very dangerous and many people have lost their lives by going in when it wasn't safe to do so. When there are big waves and the meteorological conditions make the ocean agitated, you should not risk going into one of these pools.
In general, you should avoid going over the edge of the pools, as a big wave could sweep you into the ocean, which is how most of the accidents around natural pools happen.
1. Garachico
Known locally as El Caleton, these are the most popular natural pools in Tenerife. They are extremely busy during the summer months, especially during the weekends when many local families come here to enjoy this part of Tenerife's coastline. The pools can be closed during the winter months.
The natural pools in Garachico were formed as a result of the volcanic eruption in 1706 and nowadays they are one of the top attractions in Garachico.
2. Bajamar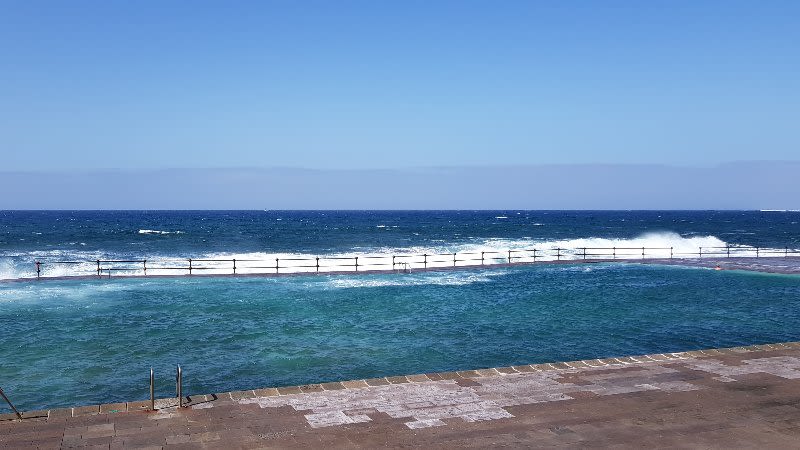 Bajamar is a town located in the municipality of San Cristóbal de La Laguna. We absolutely recommend a visit to Bajamar to see some of the impressive waves you'll ever see in your life. At this natural pool, there are lifeguards on site and you also have access to public toilets, showers, and changing rooms.
The natural pool in Bajamar is also included on the list of Blue Flag beaches in Tenerife.
3. Punta del Hidalgo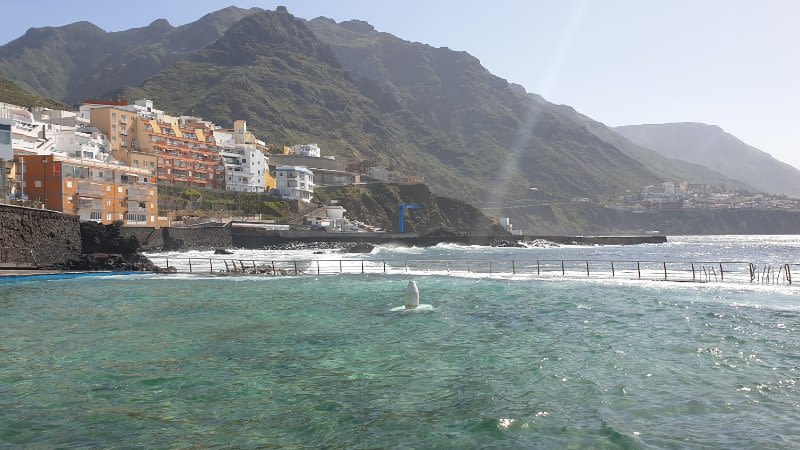 Punta del Hidalgo is also located in the San Crisobal de La Laguna municipality, just a few minutes away by car from Bajamar.
This natural pool in Punta del Hidalgo can also be used safely during the winter months (on most days) and the water is of great quality and you also have easy access to restaurants and bars nearby.
4. Charco de Isla Cangrejo, Los Gigantes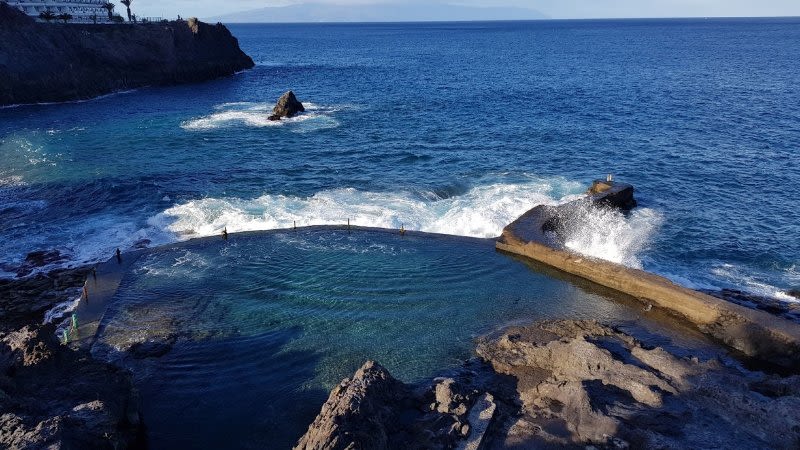 Charco de Isla Cangrejo is located in Los Gigantes and it can be accessed through Calle Magnolia.
Even the sight of this place is impressive, but if you plan to go swimming here you need to be very careful, as there have been several accidents here over the years and some people have lost their lives, unfortunately.
5. Charco del Viento
The natural pool Charco del Viento is located in La Guancha, in the Santa Catalina neighborhood and even if you don't swim here, it is a nice place to visit in the evening, since it's a good place to watch the sunset in Tenerife.
6. Charco de La Laja
Charco La Laja is located in San Juan de La Rambla, relatively in the same area of Tenerife as Charco del Viento. This is a place of great natural beauty, with crystal clear waters, but please be careful before going in for a swim.
7. Charco de El Rayo
This natural pool in Buenavista del Norte is not as well known as the others on this list and this what probably makes it an interesting place to visit in Tenerife. If you're ever in the area of Buenavista del Norte, maybe going to visit Punta de Teno, you should also stop to see Charco de El Rayo.
8. Alcala natural pools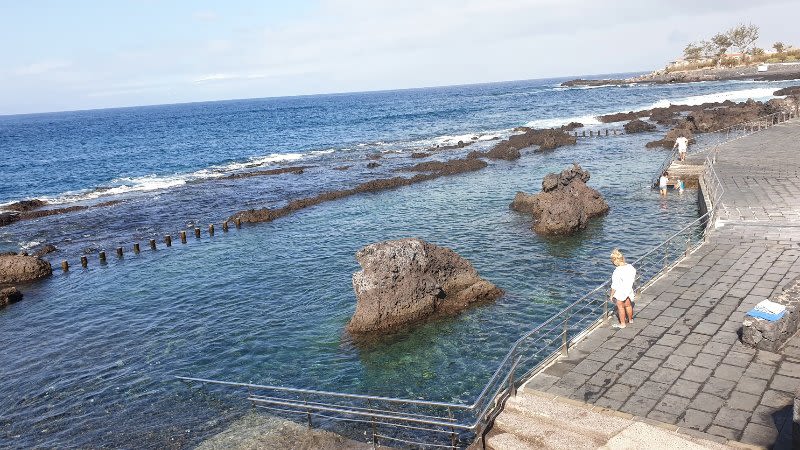 These fantastic natural pools in Alcala are truly fantastic and a great place to swim when the tide is high and they get filled up with water. The pools are located close to Playa La Jaquita and there's also a playground for kids nearby, which is why it's a popular spot for families.
Cueva El Tancón - a special mention
Cueva El Tancon is a kind of natural pool located inside a cave that gets filled with water, depending on the tide levels. Although it is a unique place in Tenerife and it attracts a lot of curious people eager to sneak it, even if just so they can snap a great Instagram photo. But this is a very dangerous place, where many people have lost their lives, so we would recommend that you don't try to go swimming here.