New boat connection between Arrecife and Corralejo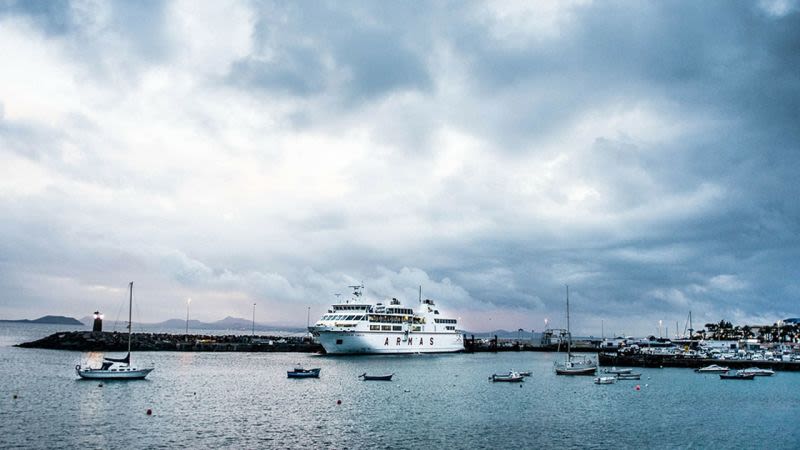 UPDATE - SATURDAY, JANUARY 12TH 2019
It seems that the Arrecife - Corralejo route is temporary, while the Volcan de Tindaya ferry (which operates the normal route Playa Blanca - Corralejo) is undergoing a mandatory revision.
According to the diariodelanzarote.com publication, the route will last for approximately 2 weeks and it will be operated by the Alcantara Dos ship, which does not have enough space for maneuvers in the Playa Blanca harbour. This is the reason why the alternative route Arrecife - Corralejo will be operated instead during this time period. At this moment, the route Arrecife - Corralejo can be booked on the Naviera Armas website from January 21st until February 3rd.
---
The Naviera Armas company will introduce a new boat connection between Lanzarote and Fuerteventura, starting from January 21st 2019.
Residents and tourists will be able to travel between Arrecife and Corralejo using the new service, which will make the crossing 3 times a day from Monday through Friday and 2 times a day during the weekends.
The journey will take around 70 minutes and the cost of a return ticket for non-resident passengers is of 54,40 € (without a vehicle).
The return ticket for a non resident passenger plus a small car (under 4.85 m long and 1.85 m high) is 75,00€.
Schedule Naviera Armas - Arrecife (Lanzarote) to Corralejo (Fuerteventura)
Monday to Friday
Arrecife to Corralejo: 07: 30 / 12: 30 / 16: 15
Corralejo to Arrecife: 09: 30 / 14: 15 / 18: 00
Weekends: Saturdays and Sundays
Arrecife to Corralejo: 08: 30 / 16: 30
Corralejo to Arrecife: 10: 15 / 18: 15
Ticket prices Arrecife to Corralejo ferry service
You can buy tickets online on the Naviera Armas website or from their office subject to availability.


The prices above are correct at the time of publishing this article (11 January 2019) and may change at any time.